NAFTA details sketchy, but ag looks OK
NAFTA details sketchy, but ag looks OK
The real bottom line for agriculture was in the first "achievement" listed: "maintain zero tariffs on agricultural products."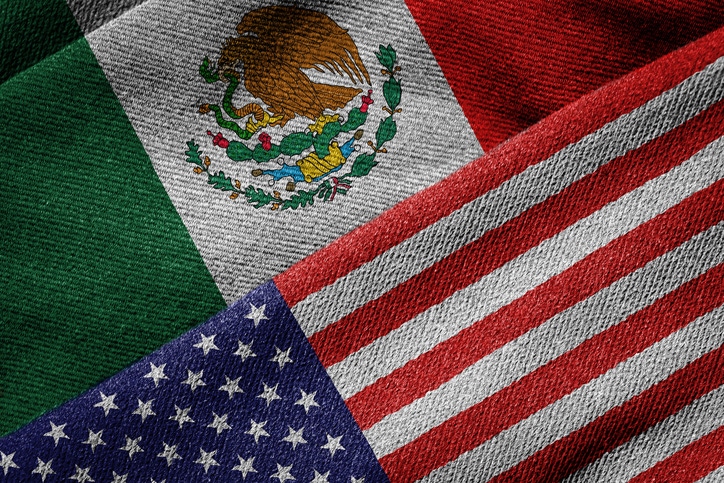 ronniechua / Getty Images
Remember way back, when all this NAFTA talk started and the general message from agriculture was first, "Do No Harm?"
All that talk finally led to some action—the U.S. and Mexico this week announced an agreement on the new version of the North American Free Trade Agreement or NAFTA. Skim what we know about the agreement in principle between the U.S. and Mexico and it looks like we're OK. 
Most of the provisions outlined in the U.S. Trade Representative's (USTR) fact sheet have to do with better communications and more transparent management of agricultural issues on both sides of the border. The tenor was, "Let's discuss new things and agree before just changing a regulation and then telling the other side."
There are provisions to accommodate scientific biotechnology innovations, including gene editing, through better communication, but no detail was given regarding allowances or prohibitions. While there is lots of verbiage which will likely ease the burden of those dealing with minute details regarding product regulation, phyto and sanitary standards and speeding up processes, the real bottom line for agriculture was in the first "achievement" listed: "maintain zero tariffs on agricultural products."
Of course, the Canadian part of the NAFTA renegotiation is in high gear right now. Critics have been screaming that Canada has been forced to the sidelines for three weeks and President Trump is going to screw things up and there will be no trilateral agreement like the old NAFTA.
The facts are that Canada and Mexico trade very little with each other. The U.S. does a whole lot of trade with Mexico and the U.S. and Canada trade a whole lot with each other.
The truth is, President Trump wants to change the situation with Mexico, mostly involving autos and auto parts, so that it is not as attractive for U.S. companies to move parts and assembly factories to Mexico. The new rules say 75% of the parts for an auto must be made in the U.S. or Mexico, up from 62% and presumably in North America if Canada re-signs. While rules before required a majority of parts must be made in the U.S., the present fact sheet doesn't mention that requirement.  
Those moves merely increase rules making it better to operate in North America. Fewer parts can come from China, Thailand or other countries. The key difference is that 40-45% of the parts must be manufactured by people earning at least $16 per hour. 
While that narrows the advantage for American automakers in Mexico, perhaps discouraging construction of new plants, it certainly holds potential for Mexican workers in some existing plants to get some serious wage increases over the next few years. There are also provisions recognizing Mexican workers' rights to organize labor unions.
But this also puts an onus on the Trump Administration to get a deal done with the European Union (EU). Part of the reason American auto manufacturers assemble vehicles in Mexico is because there is no tariff on exports to the EU from Mexico, compared to a significant 10% tariff for American-made cars going to the EU.
For us in the deal with the EU is the hope that the "chicken tax" that has guaranteed high prices for pickups, a big profit for American car manufacturers and kept foreign pickups out of the U.S., could be included in the zero tariff negotiations. Ford, Dodge and GM have made huge profits on pickups for years because they were protected from foreign competition by the chicken tax—a 25% tariff on light trucks and work vans made in foreign countries.  
The tax was imposed in 1964 and goes a long way toward explaining why the Big Three make $5,000-8,000 per pickup or SUV and a few hundred dollars on small cars.
If President Trump wants to make farmers and ranchers happy, as well as construction, logging and energy companies and landscapers happy, he should think long and hard about the chicken tax.
Another factor is that the lower labor cost in Mexico was more significant for American automakers on small cars, where the margins are smaller. However, Americans are not buying nearly as many small cars as they used to, are not even buying sedans like they used to. 
Americans have become more enamored of pickups, SUVs and crossovers. That, coupled with the freezing of the Corporate Average Fuel Economy (CAFE) standards, will probably cause automakers to need fewer small cars and need less production in Mexico anyway.
Critics of the deal spent more time complaining about Canada not being in the agreement that they did attacking the deal with Mexico. There are even more environmental and trade union provisions in the deal, similar to the TPP agreement. So, while we might consider it meddling in other countries' business, the Democrats and their activist friends in Congress should like the deal better. 
After all, this thing needs to get through Congress, likely a lame duck session at best. Getting some Democrat votes is said to be part of USTR Robert Lighthizer's long-term strategy to get the deal through Congress. That a Republican majority House and Senate can't be relied on to pass a trade treaty shows how much things have changed and how little even Republican Congressmen understand economics, incentive and trade.
The two key no-fly issues have apparently been finessed but details are scarce. The five-year sunset period, which was ridiculous on its face, has been replaced by a variously reported arrangement involving a six-year review period, with the ability to extend the deal for a decade, totaling 16 years. 
No word on the process for possibly amending or extending the agreement. The dispute process is murkier still, with word that some industries will be exempt from the current process, including energy and telecom.
One key issue has apparently been left to deal with once all three countries are back in the negotiations at the same time. That is whether Mexico and Canada will be exempt from the 25% steel and 10% aluminum tariffs.
Now, it's on to Canadian negotiations and hopefully, more details on the agreed upon framework.
Dittmer is a longtime beef industry commentator and executive vice president of the Agribusiness Freedom Foundation.
Subscribe to Our Newsletters
BEEF Magazine is the source for beef production, management and market news.
You May Also Like
---