Newly released Dietary Guidelines for Americans miss the mark
Newly released Dietary Guidelines for Americans miss the mark
In a global health crisis, the U.S. Dietary Guidelines for Americans fall short of battling chronic illnesses, boosting immunity and improving overall health.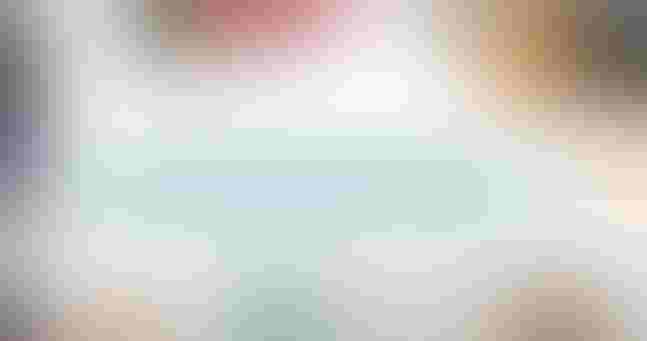 The 2020-2025 Dietary Guidelines for Americans (DGA) were released on Tuesday, Dec. 29 by the U.S. Department of Agriculture (USDA) and Health and Human Services (HHS).
After years of discussion and debate, it appears to be much of the same old that we have seen in years past.
The theme of the guidelines is "Make Every Bit Count" and encourages Americans to limit saturated fats and animal proteins to just non-fat or low-fat dairy and lean meats.
According to the Executive Summary of DGA, "Since the first edition was published in 1980, the DGA has provided science-based advice on what to eat and drink to promote health, reduce risk of chronic disease, and meet nutrient needs. Publication of the Dietary Guidelines is required under the 1990 National Nutrition Monitoring and Related Research Act, which states that at least every 5 years, the USDA and of HHS must jointly publish a report containing nutritional and dietary information and guidelines for the general public.
The statute (Public Law 101-445, 7 United States Code 5341 et seq.) requires that the Dietary Guidelines be based on the preponderance of current scientific and medical knowledge. The 2020-2025 edition of the DGA builds from the 2015 edition, with revisions grounded in the Scientific Report of the 2020 DGA Committee and consideration of Federal agency and public comments.
"The DGA is designed for policymakers and nutrition and health professionals to help all individuals and their families consume a healthy, nutritionally adequate diet. The information in the Dietary Guidelines is used to develop, implement, and evaluate Federal food, nutrition, and health policies.
"It also is the basis for Federal nutrition education materials designed for the public and for the nutrition education components of USDA and HHS nutrition programs. State and local governments, schools, the food industry, other businesses, community groups, and media also use DGA information to develop programs, policies, and communication for the general public."
The DGAs suggest limiting saturated fats, which can be derived from nutrient-dense foods like beef, to just 10% of calories starting at age two. Fats are categorized alongside added sugars, sodium and alcoholic beverages while grains, vegetable oils and fruits get a free pass for consumption.
In a video from USDA Sonny Perdue, he said, "With the release of the DGA, we have taken a very important step to provide nutritional guidelines to help all Americans make every bite count."
In that same video, we discover that 60% of adults have one or more diet-related chronic diseases, 74% of adults are overweight or obese and 40% of children and teens are overweight or obese.
The skyrocketing obesity crisis in this country aligns closely with the timing of the start of the DGA 40 years ago when animal fats and proteins were first demonized. And frankly, after all these years and time, money and efforst spent on these guidances, perhaps it's time to admit that they are irrelevant and harmful.
According to the Nutrition Coalition, "As of 2018, more than 42% of adults in America were obese, compared to less than 18% in 1980 when the Guidelines were launched."
It appears that the DGA is more of the same tired rhetoric that we are used to seeing, but it is unfortunate that these guidelines continue to fail and provide a disservice for the growing number of sick, obese and depressed Americans.
And what makes the DGA particularly tone deaf this year is the fact that our nation and the world is facing a global health crisis. We have been told we must social distance, wear masks, quarantine, vaccinate and "do our part" to slow the spread.
However, I have yet to hear talking heads out of Washington, D.C. encourage us to eat healthfully, drink plenty of water, exercise routinely, breathe fresh air, enjoy sunshine each day, take supplements to boost immunity and get a full night's sleep. That advice has been notably absent during this global pandemic, albeit with one exception — First Lady Melania Trump.
In a statement following her own COVID-19 experience, the First Lady shared, "I was very fortunate as my diagnosis came with minimal symptoms, though they hit me all at once and it seemed to be a roller coaster of symptoms in the days after. I experienced body aches, a cough and headaches, and felt extremely tired most of the time. I chose to go a more natural route in terms of medicine, opting more for vitamins and healthy food.
"I encourage everyone to continue to live the healthiest life they can. A balanced diet, fresh air, and vitamins really are vital to keep our bodies healthy. For your complete well-being, compassion and humility are just as important in keeping our minds strong. For me personally, the most impactful part of my recovery was the opportunity to reflect on many things—family, friendships, my work, and staying true to who you are."
Perhaps the DGAs work for some, but based on the growing number of sick and obese Americans who are now facing extreme illness or death should they contract COVID-19, perhaps it's time to get back to the basics and encourage all Americans to practice a healthful diet and lifestyle that will help them boost their immune systems to fight disease and illness.
For me, that regimen includes plenty of time spent outside enjoying the fresh air on the ranch and a diet that is rich in animal fats and proteins, including ribeye steaks and hamburgers, saturated fats included!
The opinions of Amanda Radke are not necessarily those of beefmagazine.com or Farm Progress.
Subscribe to Our Newsletters
BEEF Magazine is the source for beef production, management and market news.
You May Also Like
---