Dietary Guidelines ignore 117 million people with chronic diseases
Dietary Guidelines ignore 117 million people with chronic diseases
It's time to push back against the deeply flawed Dietary Guidelines for Americans.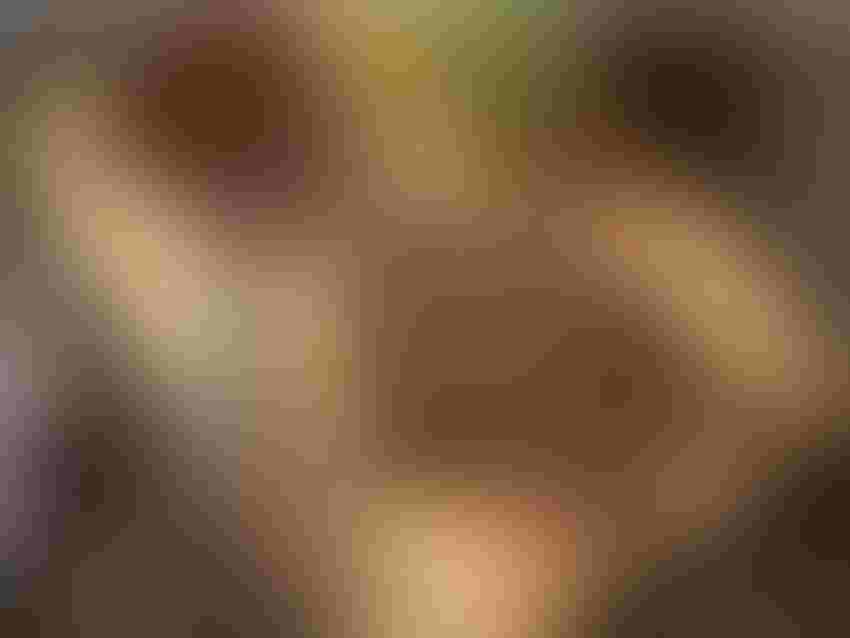 As a mom of two school-aged children, I'm concerned and I care about what will be on the school menu come fall.
Unless COVID-19 takes another round in the fall, forcing myself and many parents to homeschool for the upcoming school year, my preschool and kindergarten kids will hop on the bus in August and head back to the classroom.
Even before I was a mom, I pushed for improved Dietary Guidelines for Americans (DGA). These recommendations should not be influenced by politics and popular rhetoric; they should be based on sound science.
Unfortunately, this is not the case. We have seen a nutritional push in the wrong direction that has left Americans sicker, fatter and suffering from mental and physical disease.
According to the USDA, 117 million U.S. adults have chronic diseases. The medical costs related to these diet-related chronic diseases are astonishing with $147 billion in costs related to obesity, $245 billion in costs incurred due to Type 2 diabetes; and $316 billion to address heart disease in this country.
Per the USDA, "Each step closer to eating a diet that aligns with the DGA reduces the risk of heart disease, Type 2 diabetes and cancer."
Yet, if this were true, these chronic diseases and illnesses wouldn't be running rampant in this country. After all, these recommendations build the foundation for nutrition that directly impact many segments of society by default — nursing homes, daycares, schools, military and hospitals, just to name a few.
So if we are already following the DGA, wouldn't it stand to argue that perhaps the recommendations are bologna?
Last week, I asked your help in submitting comments to the DGA Committee (DGAC). Now that the comment period is closed, we are seeing a large public outcry from the nutritional community, the general public and our elected officials asking for a delay in the 2020 DGA.
After all, if the committee refuses to address the chronically ill in the recommendations, what's the point of following them when the majority of Americans are chronically ill? There is no one-size-diet-fits-all, and I'm alarmed that the DGAC fails to recognize that.
In a letter submitted to Congress last week, U.S. Representative Dusty Johnson (R-S.D.) wrote, "Since the publication of the 2015 DGA, the number of Americans who are overweight, obese, or afflicted by Type 2 diabetes has continued to grow, with over 80% of our population now suffering from these conditions.
"The advent of COVID-19 has only exacerbated the impact on people with these underlying health problems, with African Americans totaling 27% of COVID infections while representing only 13% of the population," Johnson says.
"We understand that the DGA are traditionally presented as guidance for maintaining good health and preventing negative health outcomes. However, by focusing exclusively on prevention, the policy now addresses only a small minority of the U.S. population.
"Moreover, by excluding low-carb diets because they are associated with weight loss and address existing conditions, the DGAC is withholding from the public a dietary option that has been demonstrated to be extremely helpful for those who are overweight or subject to chronic diseases, including diabetes.
"The 2020 DGAC appears on track to simply bring forward the existing 2015 Guidelines, which recommend a diet of more than 50% of calories from carbohydrates. A low-carb diet is defined as one with 25% of calories from carbohydrate or less."
Read Johnson's entire letter here.
Additionally, the Nutrition Coalition issued a press release outlining the issues with the current recommendations and why the DGAC needs to reconsider its 2020 guidelines.
Here is an excerpt: "Just days before the 2020 Dietary Guidelines for Americans (DGA) expert report is due to be published, there's a growing chorus of concerns regarding the DGA's narrow scope and flawed scientific process. Multiple groups as well as a Member of Congress are now urging a delay of the report by the DGA Committee, to ensure the USDA and Health and Human Services (USDA-HHS) have adequate time to review and address the concerns.
"The Academy of Nutrition and Dietetics, which represents some 107,000 dietitians, made two public comments. The first included strong statements about the need to delay the expert report in order to complete the scientific reviews properly. The second detailed the problems with the scientific process, noting a lack of clear methodology and the need to expand the scope of the DGA to include not only healthy Americans but also those with diet-related diseases," the release states.  
"For instance, the 2020 DGAC has chosen to exclude virtually all the science on weight loss—at a time when a large majority of Americans are suffering from overweight or obesity, conditions that are closely tied to the development of other diet-related diseases such as hypertension, Type 2 diabetes, and certain cancers."
"Beef is part of a healthy diet for most Americans, and a large body of research supports the flexibility to choose lean beef more often as an important source of high-quality protein and nutrients during all life stages, from birth to older adults," said Shalene McNeill, Ph.D., R.D., executive director of nutrition research for the National Cattlemen's Beef Association (NCBA), a contractor to the Beef Checkoff. "We believe it's imperative that this research is reviewed and considered as part of the DGA process."
According to a press release from NCBA, "Over the last 13 months, NCBA has submitted 21 sets of public comments and more than 100 research studies in support of beef's role in a healthy diet to the 2020 – 2025 DGA Committee.
To view some of NCBA's talking points on this subject, click here.
One thing I will note, I think we do a disservice to try to fit beef into the current recommendations by referring to it as "lean." Based on the research I've read, along with personal experience, I can attest that it's not just the protein but the fats that make beef such a healthy superfood. It might behoove us to first change attitudes about fat and then discuss why beef is the leader in the protein space. That's probably a conversation for another day, though.
Ultimately, I think it's important for more of us to have our voices heard in this space.
At a time when we have so many other pressing issues to worry about in this country, I realize that what's on the menu at school or at nursing homes seems like a very small matter of importance.
However, no matter what we are doing in life, we all eat every single day. If these recommendations could be ignored, that would be one thing, but because they permeate so many areas of society that directly impact ourselves and our loved ones, the DGA matters. And it's been wrong for some time now.
Let's hold this committee accountable and share our research and anecdotal studies about how beef is a wonderful addition to a healthy diet.
The opinions of Amanda Radke are not necessarily those of beefmagazine.com or Farm Progress.
Subscribe to Our Newsletters
BEEF Magazine is the source for beef production, management and market news.
You May Also Like
---