One man's big impact in international beef production
One man's big impact in international beef production
"Zequinha" challenges students to change the world.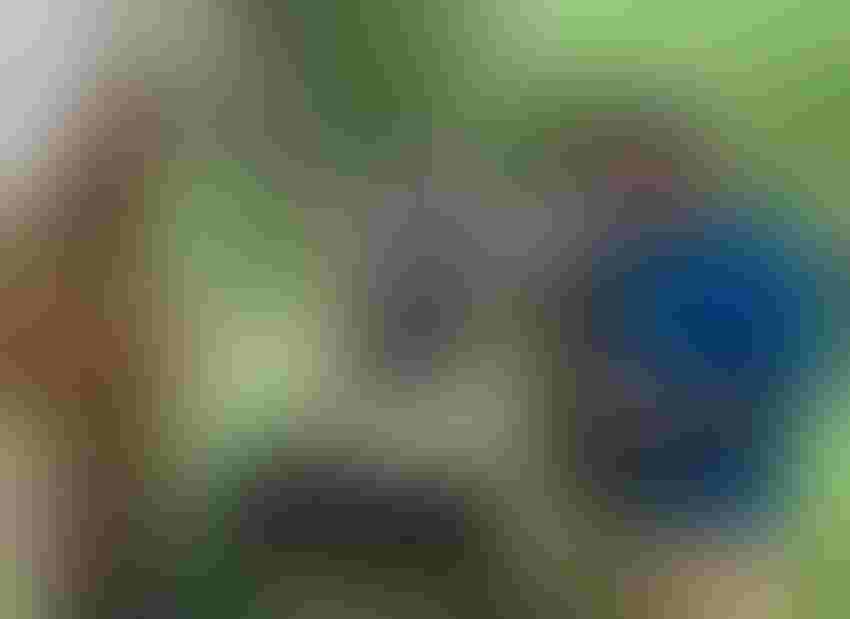 By Jennifer Shike
Some say he's single-handedly changed the Brazilian beef industry. Others say he's changed their life. No matter how you look at it, Professor Jose Luiz Moraes Vasconcelos, affectionately known as Zequinha, is a game-changer. Although he'd never admit it, it's because of his leadership and mentoring that more than 250 São Paulo State University students have gone on to find their unique place in the beef and dairy industries, finding ways to produce more meat and milk to feed a growing world population.
Establishing a one-of-a-kind company
In 1993, Zequinha and a group of his students formed an agricultural consulting company called Conapec Junior to provide students at UNESP São Paulo State University at Botucatu more hands-on learning experiences. Conapec Junior serves as an outreach arm in Brazil, similar to Extension in the United States, with a goal of providing additional education and resources for beef and dairy cattle producers. Along the way, transformative experiences occur for his students, launching them into futures beyond their wildest imaginations.
"Conapec Junior started as a way to help students get real-life exposure to working on a farm," says Zequinha, a professor and DVM at São Paulo State. "Then, it evolved into so much more."
In addition to his extensive research program, Zequinha's impact is most recognized through the annual conference that he and his students in Conapec Junior organize each year. This conference – New Concepts on Bovine Production and Reproduction – is one of the largest beef and dairy cattle conferences in the world, designed to showcase the latest technologies in cattle nutrition, health, and reproduction, with more than 1,500 producers, veterinarians, nutritionists, industry professionals and students in attendance.
The sessions are simultaneously translated and bring in a variety of speakers, including scientists from universities and research institutions in the United States, Canada, England and Belgium. Nearly 100 invited scientists to date have presented their research findings to improve beef and dairy cattle production.
"This conference undoubtedly has a major impact on beef and dairy cattle management in Brazil and other parts of the world," says Cliff Lamb, professor and head of the Department of Animal Science at Texas A&M University. "It is evident that Zequinha's achievements reflect a benchmark Extension program that should serve as a model for institutions and Extension professionals in Brazil and the U.S."
In addition to bringing in new technologies, the conference provides networking opportunities for professionals, producers, students and scientists from Brazil and international institutions. Since January 2000, when Zequinha's first students went to the University of Wisconsin, a total of 89 students were enrolled in U.S. universities as research interns. From these 89 students, 46 have completed or have their graduate studies ongoing either at the master's degree or Ph.D. levels. Five of these students became faculty members at U.S. universities.
More than 60 of these students are now working in Brazil in food animal production either in the private sector or have established their own consulting firms to provide services in cattle management. Three of these students formed the Lageado consulting company, the largest provider of timed AI services in Brazil, with more than 250,000 cows timed AI per year.
Zequinha says his goal for organizing a conference of this magnitude is simple: He wants his students to realize they can do it and help them build confidence. When it's all said and done, he hopes the conference is enjoyable for students, speakers and attendees.
Talking cattle on the beach
Zequinha's teaching method works. Take Leandro Cruppe, for example. Leandro's ties to Conapec Junior run deep. He grew up in Jundiai, São Paulo, and became involved with Conapec Junior when he went to college. He helped organize the conference and was introduced to Mike Day with The Ohio State University along the way. After graduating from vet school in 2008, he headed off to Ohio State to complete an internship. He stayed on to complete both his master's degree and his Ph.D. in beef cattle reproductive physiology.
After graduation, Cruppe went to work for Select Sires, Inc., in research and development in the United States. The company recently found an opportunity for him to return to Brazil where he is now taking on a larger role with marketing and development. He credits his involvement with Conapec Junior to helping him develop contacts that have had a major impact in his career.
"I can grab a phone and call some of the best animal sciences professors in the world to get the answers that I need for my customers," Cruppe says. "It's a privilege to consider these leaders my friends."
Cruppe says many of these relationships go back to his days as an undergraduate in Conapec Junior hanging out at the beach with the speakers before the conference.
"At the conference, the professors are way up here," Cruppe gestures holding his hand above his head. "But on the beach, they are normal people like us. They are leaders to be respected, but when you can relax and spend hours in the sea hanging out with them, you realize they are also great people. You exchange information about research, but also about life."
Dan Shike, a beef nutritionist from the University of Illinois and husband of the author, says this was the highlight for him as well. He spoke at the 2017 conference for the first time.
"Hanging out with the Conapec Junior students helped us establish a bond with them and made it easier for students to ask questions about our research programs and for us to ask questions about their interests in furthering their education in the United States," Shike says.
He adds it was also a benefit to interact with his U.S. colleagues and think about ways they could collaborate more to produce beef more efficiently and sustainably.
It's easy to see that Zequinha's influence is widespread. Some say the only thing he hasn't accomplished is finding his successor.
"It's hard to imagine what the succession plan will be," Lamb adds. "He's a hard act to follow."
Shike is director of communications and marketing, University of Illinois College of ACES
Subscribe to Our Newsletters
BEEF Magazine is the source for beef production, management and market news.
You May Also Like
---