Processed U.S. beef products now eligible for Japan market
Processed U.S. beef products now eligible for Japan market
One of the most promising venues for U.S. processed beef items is Japan's enormous convenience store sector.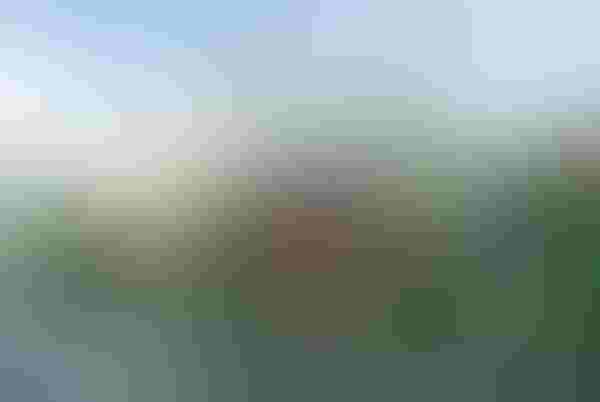 The leading market for U.S. beef exports is now accepting a wider range of products. On Jan. 23, Japan's Ministry of Health, Labor and Welfare approved the import of processed beef products from the U.S. As with all U.S. beef products destined for Japan, processed items must also be derived from cattle less than 30 months of age and come from processing facilities operating under an approved export verification program for Japan.
It's been two years since the eligible cattle age limit for U.S. beef entering Japan was increased from 21 months to 30 months. Japan quickly reclaimed its position as the U.S. beef industry's No. 1 export market, with exports in 2013 reaching 234,615 metric tons valued at nearly $1.4 billion. Demand for U.S. beef continued to grow last year, with exports (through November) up another 3% in volume and 13% in value.
U.S. market share also made impressive gains during this time, increasing from 32% in 2012 to 43% last year. Australia is still Japan's leading beef supplier, but its market share fell from 55% in 2012 to 47% in 2014.
The addition of processed beef products creates exciting opportunities for exporters serving Japan, according to Philip Seng, president and CEO of the U.S. Meat Export Federation (USMEF). He notes that one of the most promising venues for U.S. processed beef items is Japan's enormous convenience store sector.
"This sector is aggressively targeted by food suppliers across the globe, and with good reason," Seng explains. "There are five major convenience store chains in Japan operating a total of about 55,000 outlets, making up a $90 billion industry. There are great opportunities for packaged convenience items, but also ready-to-eat entrées that can serve as a replacement for home meals."
Meat processors in Japan already use U.S. raw materials to produce processed beef items, and Seng says this practice will certainly continue. But having the ability to export finished processed items allows U.S. exporters to choose product options that best meet their customers' needs.
"When we look at products such as beef jerky, brats, sausages, pastrami and salami – these are not only versatile and convenient, they are also an important driver in terms of added value," Seng says. "When we export these items, we are utilizing U.S. seasonings, spices and other ingredients, not to mention the use of U.S. labor, equipment and packaging. These are very positive contributions to the American food industry and to the overall economy."
He adds that because of the size of the Japanese market, U.S. companies are not limited to simply exporting product lines already on the market. Japanese buyers have a long history of collaborating with U.S. suppliers to develop products and concepts that specifically appeal to their customers.

Photo highlights from Cattle Industry Convention
Cattle producers from across the country are gathered in San Antonio, Texas, for the annual Convention & Trade Show. Browse photo highlights here.
"I see that same pattern developing for processed meats," Seng says. "That's the beauty of the Japanese market – with a large population and such tremendous buying power – it offers the kind of volume that drives new product development."
Eligibility for processed products comes at an important time for the U.S. beef industry, which faces more difficult economic conditions in Japan in 2015. Under the Japan-Australia Economic Partnership Agreement implemented this year, Australian beef has gained a significant tariff rate advantage over U.S. beef. Imported chilled/frozen beef is generally subject to a 38.5% tariff in Japan. Beginning Jan. 1, the rates for Australian beef declined to 32.5% for chilled and 30.5% for frozen. Tariffs will drop again on April 1, to 31.5% and 28.5%, respectively.
Duties on processed beef vary by product, ranging from 10% to 50%. Within a tariff rate quota, imports from Australia will now face tariffs ranging from 8% to 36%. Last year Japan imported $29.4 million in processed beef from Australia.
"There is a difficult business climate in Japan right now, especially with the U.S. dollar strengthening significantly against both the Japanese yen and the Australian dollar," Seng says. "So for us to continue to be successful in reclaiming market share in Japan, we need the ability to ship a wide range of items. Processed beef is an important addition to our product mix."
Joe Schuele is communications director for the U.S. Meat Export Federation.
You might also like:
Meet the biggest bull seller in the U.S.
9 ranch management concepts to improve your ranch
3 ways mineral supplementation is key to optimal performance in beef cattle
It's the cowboys turn in the market driver's seat
7 U.S. cattle operations honored for stewardship efforts
60 stunning photos that showcase ranch work ethics
4 tips for managing cold stress in cattle this winter
3 things you need to know about feeding moldy hay
Subscribe to Our Newsletters
BEEF Magazine is the source for beef production, management and market news.
You May Also Like
---