Shrinking cattle supplies reshuffle packer rankings
Shrinking cattle supplies reshuffle packer rankings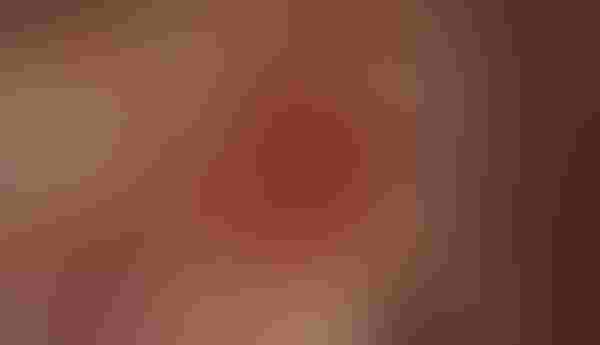 Who would want to invest in a meat packing plant? I've asked myself that several times in recent years as dreams turned into follies and long-established plants closed. It's no exaggeration to say the landscape is littered with mothballed plants. Because of the shrinking cattle herd, more might share the same fate in the next 2-3 years.
My research reveals that at least 120 beef slaughter plants closed from 1977 to mid-1991. About another 30 closed in the next four years. From 1995 to the present (for which I have my own data), 48 plants closed. That's 200 plants in 37 years. So if you want to start a plant, my advice is, "Think again." Go put your money into the supply side of the beef industry.
There's always a brave group of investors, however, who want to buck the trend. The latest is the group that formed Iowa Premium Beef (IPB), which I wrote about in my June column. The group bought an old plant in Tama, IA, and then spent $40 million refurbishing it. It helped that food service giant Sysco agreed early on to invest $36 million in the plant. IPB commenced operations Nov. 10 and hopes to be harvesting 1,100 head/day by the end of its first year.
The plant's opening comes as national supplies of fed cattle continue to tighten. But a positive for the plant is that more cattle are being fed in the northern and Corn Belt regions than in previous years.
Subscribe now to Cow-Calf Weekly to get the latest industry research and information in your inbox every Friday!
USDA's October Cattle on Feed report revealed that Iowa's on-feed total on Oct. 1 was 10,000 head above the same date last year. Meanwhile, Nebraska's total was 40,000 head larger, Minnesota's total was 11,000 head larger, and South Dakota's total was 10,000 head larger. These year-on-year increases appear modest, but they went against a national on-feed total that was down 52,000 head from last year.
The shrinking herd, though, continues to take a toll on the beef-processing sector. Maximum daily slaughter capacity for the 30 largest U.S. beef packers declined in the past year by 5,560 head, or 4.4%, from a year ago. This follows an 8,824-head, or a 6.5%, decline in the previous year. This was the largest yearly decline in capacity since I first published my rankings in 1989. So the sector has lost 14,384 head of capacity in two years — virtually unprecedented in industry history.
The Top 30 packers currently have the capacity to process 122,010 head/day in 53 plants. In contrast, the Top 30 had less capacity (117,251 head/day) but 26 more plants when I published my first top 30 rankings. This reveals how economics forced plants to get larger or close. It also reflects the very small number of new entrants into the sector, or brand-new plants built, and how some things have changed but other things have not.
The top three packers in 1989 were Iowa Beef Packers, ConAgra Red Meat Cos. and Excel Corp. They eventually became Tyson Foods, JBS USA and Cargill Beef, respectively, which are the current top three. Fourth-ranked BeefAmerica and 10 others companies went out of business, while another nine companies were bought by other packers. National Beef Packing, Harris Ranch Beef and Aurora Packing are the other three companies with the same name today as in 1989.
The last 25 years have brought considerable consolidation and ownership changes, with the largest companies getting larger. The latter trend, though, ended some years ago, and the market share of the top five companies has remained relatively static since.
In the meantime, dozens of small companies have disappeared. Industry-wide slaughter capacity in 1989 was 145,000 head/day, vs. 128,000 head/day today. One name in my 1989 rankings was Tama Meat Packing in Iowa as the industry's 15th-largest. IPB now re-enters my rankings in the same position.
Steve Kay is editor and publisher of Cattle Buyers Weekly (www.cattlebuyersweekly.com). See his weekly cattle market roundup each Friday afternoon at beefmagazine.com.
You might also like:
60 Stunning Photos That Showcase Ranch Work Ethics
70+ Favorite Photos From Reader's Ranches
The Importance Of Beef Reproduction - What, How, Why
10 Lessons I Want To Share With My Teenage Son
5 Tips For Success In The Family Business
70 Photos Honor The Hardworking Cowboys On The Ranch
Grass-Fed Vs Grain-Fed Ground Beef: Research Shows No Difference In Healthfulness
Video Tour: 2014 Yamaha Viking SxS
Subscribe to Our Newsletters
BEEF Magazine is the source for beef production, management and market news.
You May Also Like
---