Thoughts on international beef trade and missiles pointing the wrong direction
Thoughts on international beef trade and missiles pointing the wrong direction
With a better tariff rate on U.S. beef going to Japan, our number 1 market could even be more lucrative.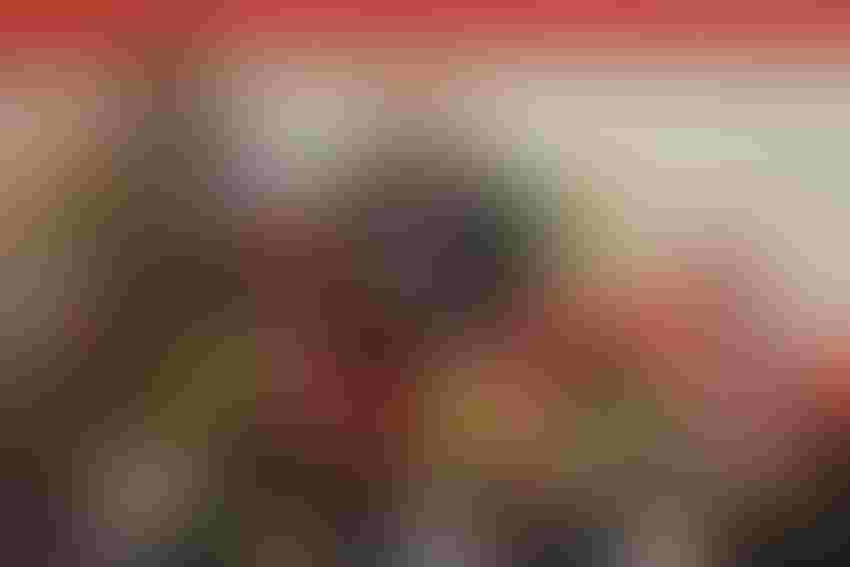 Getty Images/Thomas Peter-Pool
Earlier this week, a reader emailed with this question: "Why does Japan put so much tariff onto the US meat when we protect them from North Korea missiles????"
Good question. Here's my best stab at an answer:
"The best thought I have is that it relates to the byzantine world of international politics. For most U.S. beef entering Japan, the tariff rate is 38.5%. It's the highest rate we face in any major market, now that the U.S.-Korea FTA is in place. Korea's rate used to be 40%, but now it's down to about 21% and headed to zero by 2026, according to the U.S. Meat Export Federation.
READ: Trade issues shape future cattle markets
"Had the U.S. stayed in the Trans-Pacific Partnership, Japan's tariff rate was set to decline to 9% over 15 years. But with the U.S. no longer in TPP, we need a bilateral agreement in order to get any tariff relief in Japan. Our U.S. trade representative is meeting with his Japanese counterpart later this week, and hopefully those talks will gain some traction.
"The U.S. Meat Export Federation maintains a list of all the tariffs the U.S. pays to countries that import our beef. You can access it here.
"The other answer is that Japan tacks on a 38.5% tariff because they can. Japan is our number 1 export destination—for the first half of this year, exports to Japan were up 6% from a year ago in volume at 159,354 metric tons and value increased 12% to $1.02 billion.
"Clearly there are people in Japan who demand the high-quality, grain-fed beef we produce and are willing to pay for it no matter what it costs. If we are able to negotiate a bilateral free trade agreement with Japan, which reduces our tariff over time, our potential to export more beef to Japan gets even better.
"Maybe our trade negotiators will remind Japan of the North Korean missiles during the negotiations."
This reader's question reflects nearly all the conversations I had with NCBA members during last week's Mid-Year Meeting. Trade, and what Trump has done and may possibly still do, was the number 1 topic of discussion in the hallways as well as the meetings.
To that end, I had a conversation with Dan Halstrom, president and CEO of the U.S. Meat Export Federation, about all this and China in particular. Space doesn't allow me to go into everything we discussed, but here's part of what he told me:
"Keep in mind, the demand dynamics are such that we're differentiated from a lot of [our competitors]. So if were on even playing ground or even just close, we're going to be very competitive." He was referring to China, but our trade advantage exists in all our export markets.
"[Grain-fed beef] positions us very well, especially in Asia and especially in a place like China, where there are a lot of options, but a lot of them are much different genetics. Many are only grass-fed, some are much older. We have a younger, grain-fed animal that has that very high-quality, tasty attribute.
Read: Think you aren't a beef exporter? Think again
"So in most cases, there's a demographic that will definitely pay for it. Even more so in some of the other Asian countries like Japan and Korea. We're having a lot of success in those markets, and it's for that reason."
If you think the end product that comes from your breeding and genetic decisions doesn't matter, think again. And if you think the U.S. doesn't need to be neck-deep in international trade politics, really think again. Imagine how much beef we could ship to Japan with a better tariff.
Reminding our Japanese friends of those North Korean missiles might be a fine negotiating point indeed.
Subscribe to Our Newsletters
BEEF Magazine is the source for beef production, management and market news.
You May Also Like
---