Trending Headlines: Beef trade, sustainability, fair cattle markets
Trending Headlines: Beef trade, sustainability, fair cattle markets
Democrats target palm oil and beef trade. Walmart Canada commits to sustainable beef. Calls for fairness in cattle markets continue.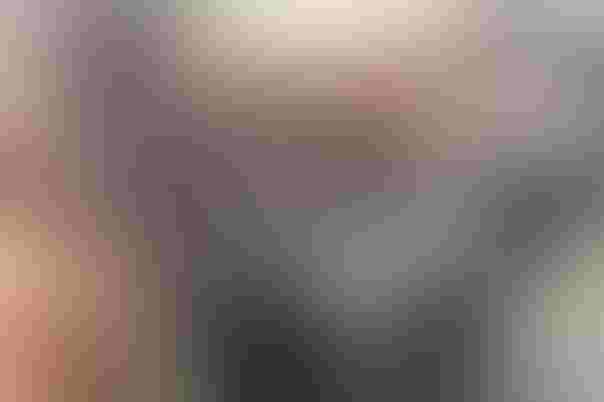 This week's Trending Headlines cover a ton of ground.
Check out what Democrats have planned for beef trade in their new deforestation bill.
Take a look at Walmart Canada's collaboration with the Canadian Roundtable for Sustainable Beef.
Then read an opinion piece on how the beef industry needs to restore fairness and transparency in the cattle markets.
More than likely, you've felt the pinch of rising food prices, and experts say it will only get worse.
Finally, here's a look from a food critic on exactly why beef has so much appeal.
That and more awaits you in this week's Trending Headlines. Check them out and let me know what you think!
1. "U.S. Congress Democrats target palm oil, beef trade in deforestation bill" by Richard Cowan and Fathin Ungku for Reuters
According to Reuters, "Under the Democrats' bill, companies would have to improve their tracking of supply chains for certain commodities, especially palm oil, cocoa, soy and cattle products, as well as rubber and wood pulp, to prove they come from areas that have not been illegally logged. Imports falling short of the standard would be blocked and companies would face U.S. legal action and fines."
2."Walmart Canada Makes Largest Commitment to Purchase Beef Sourced from Certified Sustainable Farms and Ranches In Canada" from Yahoo! Finance
Per the article, "Walmart Canada will purchase the largest known quantity of beef from certified sustainable Canadian farms and ranches ever sourced by a single retailer.
"Beef purchased through this commitment will support the environmental, social and economic sustainability of Canadian farmers and ranchers whose operations are certified through a third-party audited system, in accordance with sustainability standards set by the Canadian Roundtable for Sustainable Beef (CRSB).
"This is the largest public commitment made by a single retailer to date: 1.5 million pounds of beef sourced from CRSB Certified sustainable farms and ranches will be purchased by Walmart Canada over the next calendar year."
3. "Restore fairness and transparency to the cattle market" featured in the Omaha World Herald
According to the World-Herald's Henry Cordes and Paul Hammel, "In 2014, producers' average portion of the retail beef price was a 55% share. Now, that share has fallen to 37%. Meanwhile, the packers' share has gone from less than 1% in 2014 to 22% now.
"Yes, one of the enduring fundamentals of agriculture is its cyclical nature. It's true, also, that some short-term events have caused major disruptions: a 2019 fire that shut down a major Kansas packing plant; COVID-related shutdowns in 2020; a ransomware attack this year against mega-packer JBS.
"But none of that erases the fact that the cattle market isn't operating fairly, and that is the central problem to be addressed. It's in the interest not only of cattle producers but of the general public itself that the market operate fairly, transparently and efficiently. Otherwise the market can be subject to distortion and possible manipulation, harming producers and consumers alike."
4. "Food prices continue to climb" by CBS News
"We haven't seen anything yet," said SuperMarketGuru.Com editor and food industry analyst Phil Lembert. "Prices are going to continue to go up for a good year and a half. The biggest increases we will see has to do with anything with animals," he said, "Whether it's eggs or milk or pork or beef."
5. "The American public is ravenous for beef. How some fine dining chefs navigate that appetite" from the San Francisco Chronicle
Soleil Ho writes, "I've recently become very interested in the question of beef. Not regarding the flavor per se, but the 'why' of it. Nearly 30 years after the debut of the sticky ad slogan, "Beef. It's What's for Dinner," beef reigns in American home and restaurant kitchens. Last year, beef sales in this country soared, up almost 24% from 2019 as Americans stocked up on ground beef and sought takeout burgers during the first year of the pandemic."
The opinions of Amanda Radke are not necessarily those of beefmagazine.com or Farm Progress.
Subscribe to Our Newsletters
BEEF Magazine is the source for beef production, management and market news.
You May Also Like
---