Trending Headlines: Olympics, Sturgis Rally & Advocate of the Year
Trending Headlines: Olympics, Sturgis Rally & Advocate of the Year
This week's Trending Headlines offer some great news to feel excited about.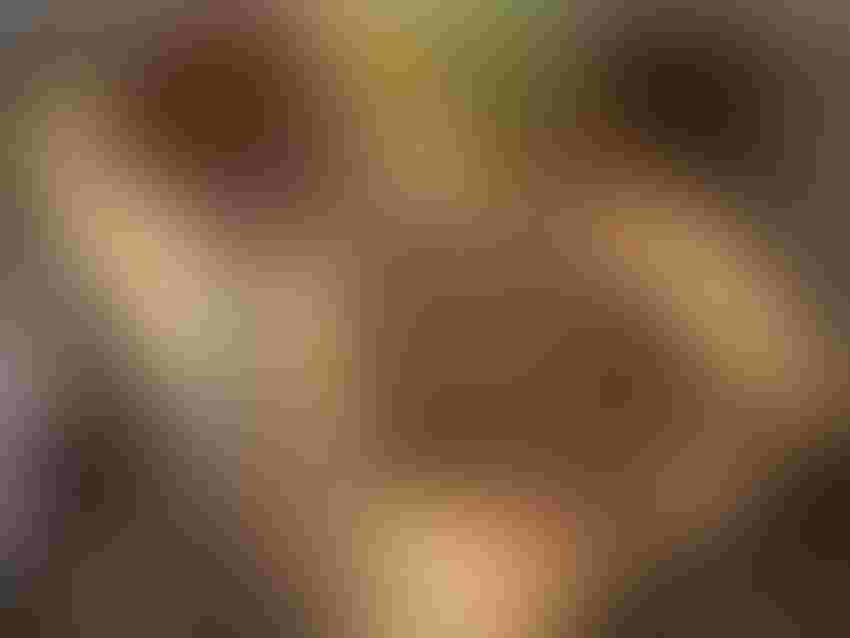 It seems the theme of my Trending Headlines in recent months has erred toward the negative, and I wish that wasn't the case.
There are many concerns that I have about the state of the beef cattle industry, our food supply and the nation as a whole, and that seems to have been the focus of recent headlines that have been featured on this blog.
This week has been incredibly hard for so many with everything that is happening in the Middle East, and I know many of you are feeling weary and hopeless right now.
And although this week's positive headlines won't erase the other challenges we face as agriculturalists right now, it is my hope that these stories may bring a smile to your face and remind you that there is still goodness in America worth celebrating.
Check out these recent beef stories, and let me know what you think. I hope they offer you a little optimism during this difficult chapter.
1. "2020 Beef Advocate of the Year announced" as featured by the National Cattlemen's Beef Association
I'm so proud of Kiah Twisselman Burchett, who was recently selected as the 2020 Advocate of the Year, awarded by the National Cattlemen's Beef Association Masters of Beef Advocacy Program.
She's an incredible advocate, a joyful spirit, and an inspiration! She's lost 125 lbs. and has been featured in several leading publications, including People Magazine, Women's Health, Good Morning America, The Kelly Clarkson Show, and Access Hollywood.
Her social media content is so much fun, and every day, she's having meaningful conversations with folks about how to lead a healthy, happy life (with beef in your diet, of course)!
Congratulations to Kiah! Well done!
2. Olympians represent beef and bring home medals!
The South Dakota Beef Industry Council (SDBIC) has been busy this summer, promoting beef at numerous events supported by the Beef Checkoff Program.
One really cool promotion they have going on is the Build Your Base campaign, which teams up with athletes — from high school students to Olympians — to champion beef in a healthy diet.
As the school year begins, 51 high schools have now enrolled in the Build Your Base program, which is backed by SDBIC, Sanford Health, and Sanford Sports Science.
Additionally, several Olympic athletes brought home medals while representing the Build Your Base program! Chris Nilsen, earned himself a silver medal, while Katie Nageotte won gold, both representing Team USA as pole vaulters. Congratulations to them, and thanks for choosing beef!
3. "Rally hosts South Dakota beef burger battle" by Deb Holland for Black Hills Pioneer
Another cool promotion coming from South Dakota was the beef burger battle that was held during the Sturgis Rally.
The Black Hills Pioneer reports, "Beef took center stage at the Harley-Davidson Rally Point Friday during this year's 81st Sturgis Motorcycle Rally.
"The South Dakota Beef Industry Council highlighted South Dakota beef farmers and ranchers at the annual Beef Throwdown Burger Battle. The beef producers were teamed with media partners as they battled for the title of  2021 Beef Throwdown champions.
"Celebrity Chef Justin Warner, a South Dakota Beef ambassador, was the host for the event.Teams were given prime hamburger meat and asked to create their best burger.  Each team was allowed one secret ingredient. Among those from the beef industry participating were Justin Tupper, St. Onge Livestock; Josh Geigle, Wall; Chance Anderson, Isabelle; Corey Levin, Hereford; and Les Shaw, White Owl."
4. State fair season is upon us! What a great time to develop our young people!
In other news, for many states across the country, state fairs are currently underway! This is a time to highlight our youth and the hard work they have put in throughout the summer on their projects.
At our house, our kids have been busy washing, brushing, and leading bulls in preparation for the South Dakota State Fair. We show on Aug. 30, and if you happen to be in attendance, please swing by and say, "Hello!" I would love to meet you!
While spending so much time in the barn these last couple of months, I've realized that while I may be worried a lot in the world as a rancher and a parent, but our local communities and our rich traditions in agriculture still allow us to build up our children and teach them valuable lessons that will help them when they are adults.
If you have the chance to mentor, build up, or support youth in your community, please do so. The world may be crazy right now, but within our sphere of influence, we can make the world a better place.
The opinions of Amanda Radke are not necessarily those of beefmagazine.com or Farm Progress.
Subscribe to Our Newsletters
BEEF Magazine is the source for beef production, management and market news.
You May Also Like
---