Tyson predicts 6 food trends for 2019
Tyson predicts 6 food trends for 2019
What do consumers want in 2019? A new generation of consumers are demanding much more than the traditional taste, nutrition and price.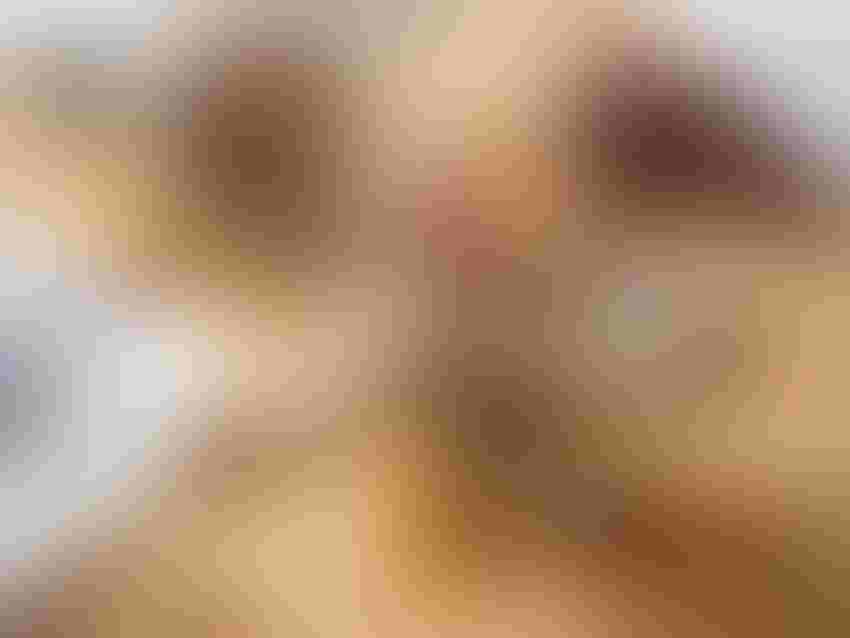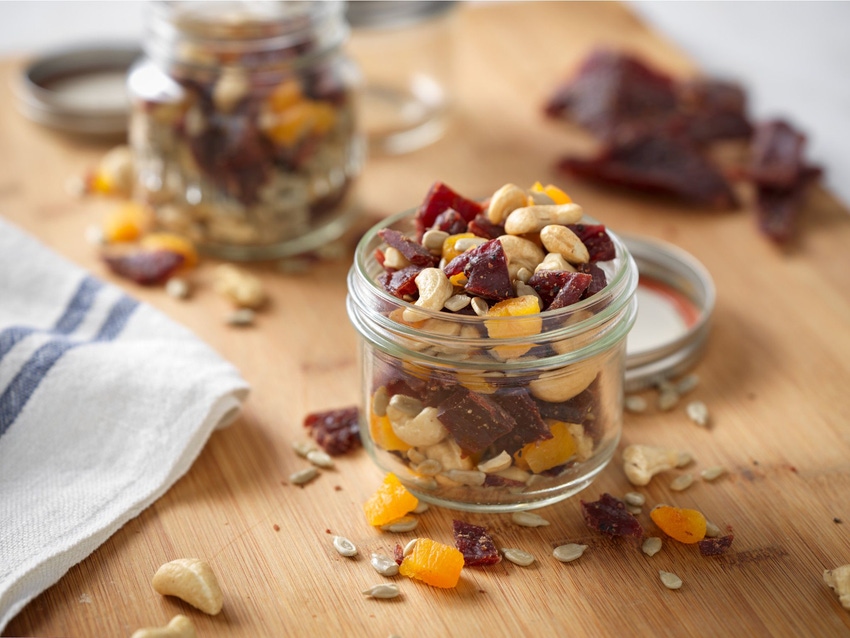 As our consumers continue to evolve, the challenge for producers becomes adapting to meet these new demands and shifts in the food retail space.
Think about how food priorities have changed with each generation.
The Greatest Generation, who had seen war and experienced the Great Depression, wanted their foods to be affordable, tasty and nutritiously filling.
The Baby Boomers, who were really the first generation to have both parents working outside of the home, looked for convenience foods to be eaten on the go and 30-minute meals that could be prepared after the long work day.
In the past decade, we've seen Millennials seek products that align with their values and personal convictions. For example, this generation may follow a diet plan such as Whole30 or Paleo that promotes health and wellness, but also focuses on how the animal was raised or what the environmental impact might be.
So what about Generation Z? Also known as Post-Millennials, these kids were born between 1996 and 2010 and are the largest generation at 2.52 billion people.
READ: What are the 10 primary attributes of Generation Z?
This generation is entering college and beginning their adult lives. With their purchasing power, it would behoove all of us to sit up and pay attention to what they want in their goods and services.
Tyson Foods is the largest food company in the U.S. In order to better serve its customers, the company has created a Tyson Trendtellers Council, which is made up of a dozen of the company's top food thinkers and innovators. These foodies explored what's on the horizon for food in 2019 and beyond, and they arrived at six distinct trends to watch for.
1. Personalized foods to promote health and beauty
Consumers are looking to eat foods that fuel their brains, promote digestive health and make them more beautiful with shinier hair, softer skin and stronger nails. DNA testing is now available to help create personalized eating plans for individuals with these goals in mind.
According to Tyson, "Silicon Valley gave rise to bio-hacking using the science of the body to create a 'shortcut' to greater health. In 2019, more people will be thinking strategically about eating foods that help give them energy, focus and sharper thinking. Imagine boosting your morning coffee with a 'smart' snack that makes your mind crackle with energy."
2. Transparent food takes hold
Per Tyson's report, "39% of consumers say they are willing to switch brands that use more transparent labels. New technology is providing everyone, not just experts and professionals, with background information about their food. The concept of tracking food from farm to table, which first took hold with some smaller brands, will become a focus for big food in 2019.
"Technologies such as blockchain are poised to drive change, with some retailers and companies tracking food from sourcing to shipping to store. New bar code technology is also enabling shoppers to scan a product code with their smart phone and see the farm the chicken came from, how far it traveled and even view a picture of the farmer who raised it."
READ: It's not regulations, it's retailers you should worry about
3. More protein in more forms
Good news for beef producers; consumers want more protein!
According to Tyson's Trendtellers, "Since 2014, consumption of beef, chicken, pork and turkey have each been on a steady incline, reaching record highs in 2018 in the U.S. Expect this demand to continue into 2019 as consumers are actively looking to add more protein to their diets."
However, a big caveat is consumers are wanting to diversify their protein sources. Expect insect proteins to gain in popularity, as well as veggie burgers and lab-grown proteins.
4. Food that thinks and talks
The next generation is more likely to use smart technology than previous ones. Think smart phones, smart fridges and smart kitchens!
"As the intersection of food, technology and people expands, food brands are seeking new ways of leveraging tech to better connect with buying audiences," says Tyson. "That means some pretty nifty futuristic gadgets are coming down the pike. Recipe apps that 'talk' to kitchen appliances and ovens that 'read' recipes will roll out in 2019, as consumers begin to experience the power of technology and food coming together. Some of these new technologies also have the potential to lower food waste."
5. Food brands are people, too: Food as a form of self-expression
Move over Nike. There is a new brand in town, and it's not the label on your clothes that matter; it's the label of the protein bar or shake in your workout bag that really reflects who you are and what you stand for.
According to Tyson, "Today, consumers are aligning with companies that represent similar values to their own. For Gen Zers in particular, food is more than sustenance – it is a symbol of their personal values and a form of self-expression.
"Gen Z was raised to be real and true to themselves and, as a result, they expect the same from the food brands they buy. They often are noted as having the highest food IQ compared to past generations and are one of the largest consumers of organic and non-GMO foods. Clean eating is important to them and their quality of life. Fresh, sustainable, authentic foods are lifestyle choices."
6. Global thrill-seeking cuisine: The fusion of flavors
The Trendtellers say, "Take the satisfying chewiness of a spicy tuna roll, add the pleasing heft of a burrito, then throw in some of the zingy flavors from Vietnam or say, South America, and you've got one of the biggest trends of 2019 – global cuisines and out-of-the-box flavors, the kind usually only found in restaurants, making the shift to the home. (And why not, it sounds amazing.) These global thrill-seeking cuisines marry flavors, techniques and tastes from regional and ethnic cuisines to create something entirely new and delicious."
You can read the entire report by clicking here.
Some of these trends may seem pretty out there. Do you want to eat a cricket patty? However, the beef industry must evolve and push the envelope to appeal to this next generation of consumers.
Don't underestimate their power because they are young. These folks will soon be in the driver's seat, and whether we like it or not, their tastes and preferences will steer the course for food in the decades to come.
The opinions of Amanda Radke are not necessarily those of beefmagazine.com or Farm Progress.
Subscribe to Our Newsletters
BEEF Magazine is the source for beef production, management and market news.
You May Also Like
---