U.S., China agree to beef trade protocol
U.S., China agree to beef trade protocol
For the first time since BSE was discovered in the U.S. in 2003, U.S. beef and beef byproducts will be able to move directly to mainland China.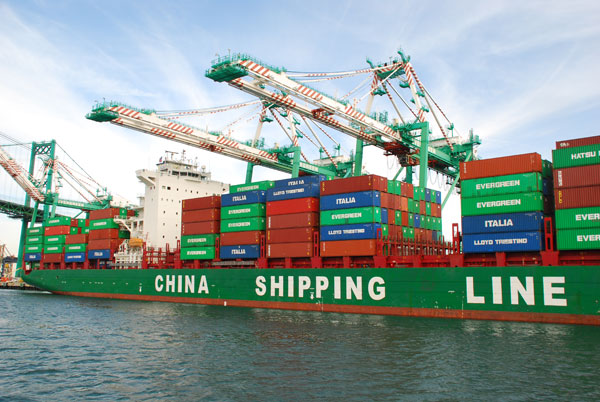 It's been a long time coming, but U.S. beef will eventually be on its way to mainland China. The Trump administration announced that the U.S. and China have agreed on the protocol for commercial shipment of U.S. beef and beef products to China, the first time for beef trade between the two superpowers since 2003.
Click here for the USDA announcement. 
"NCBA commends the leadership of President Trump and our skilled negotiators who were able to restore U.S. beef access to China, something that has been a top priority for NCBA for 13 years," says NCBA President Craig Uden. NCBA worked closely with USDA throughout the entire process, he adds.
"In recent years, China has become one of the largest import markets for beef, and these terms are a reflection of China's trust in the safety and quality of U.S. beef. We hope that by getting our foot in the door we can develop a long lasting and mutually beneficial relationship with China," Uden says.
Ag Secretary Sonny Perdue agrees. "Today is a great day for the United States and in particular for our cattle producers, who will be regaining access to an enormous market with an ever-expanding middle class. I have no doubt that as soon as the Chinese people get a taste of American beef they'll want more of it," he says.
"It is important to note that the market-opening agreement includes requirements that will involve a period of adjustment for the U.S. industry," says Phil Seng, CEO of the U.S. Meat Export Federation. "Meeting these requirements will add costs and this will mean that U.S. beef is priced at a premium compared to other suppliers in the market. With that said, China holds exciting potential for the U.S. beef industry and for buyers in the market who have waited a very long time for the return of high-quality U.S. beef."

According to USDA, beef exports to the People's Republic of China must meet specified requirements under the USDA Export Verification (EV) Program. These requirements apply to U.S. companies—slaughterers, fabricators, and/or processors—that supply beef and beef products as listed on the USDA Food Safety and Inspection Service (FSIS) website.
The specified requirements for exports to China include:
Beef and beef products must be derived from cattle that were born, raised, and slaughtered in the U.S., cattle that were imported from Canada or Mexico and subsequently raised and slaughtered in the U.S., or cattle that were imported from Canada or Mexico for direct slaughter;

Cattle must be traceable to the U.S. birth farm using a unique identifier, or if imported to the first place of residence or port of entry;

Beef and beef products must be derived from cattle less than 30 months of age;

Chilled or frozen bone-in and deboned beef products are eligible for shipment.  For a complete listing, refer to the FSIS Export Library; and

Carcasses, beef, and beef products must be uniquely identified and controlled up until the time of shipment.

Only eligible products may be issued an FSIS Export Certificate.  The Agricultural Marketing Service (AMS) verifies that cattle meet the specified product requirements, as outlined in QAD 1030AA Procedure, through an approved USDA Quality System Assessment (QSA) or USDA Process Verified Program (PVP).  These programs ensure that a company's requirements are supported by a documented quality management system and are verified through audits conducted by the Ag Marketing Service.
Subscribe to Our Newsletters
BEEF Magazine is the source for beef production, management and market news.
You May Also Like
---