U.S. reclaims position as world's no. 1 chilled beef exporter
U.S. reclaims position as world's no. 1 chilled beef exporter
Export opportunities are not always about seizing beef market share; they're often about expanding overall demand.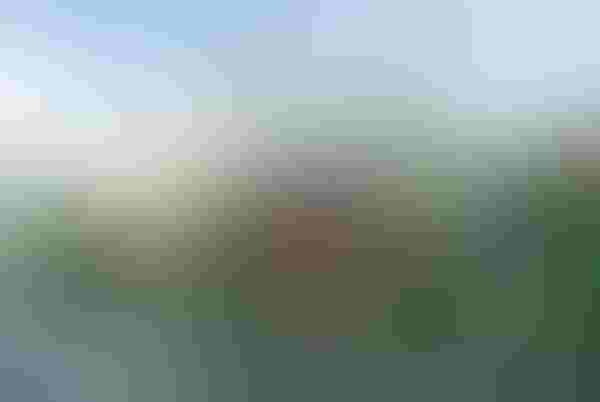 Fueled by strong demand in key Asian markets such as Japan, South Korea and Taiwan, the United States is once again the world's leading exporter of chilled beef. Chilled beef exports are considered an important driver of cutout value and industry profitability, as these products command a premium in overseas markets compared to frozen beef.
Chilled beef exports to Asia were negatively impacted by West Coast port congestion in the first half of 2015, which resulted from contentious port labor contract negotiations. Even after a new labor contract was reached, port traffic and shipping times took several months to return to normal.
"The West Coast port situation took a long time to resolve, not only in terms of working through the cargo backlog but also for the U.S. industry to reestablish its reputation as a reliable supplier of chilled beef, able to meet orders in a timely manner," explains U.S. Meat Export Federation (USMEF) Economist Erin Borror. "The timing was especially unfortunate, as Australia was still in herd liquidation mode and very large supplies of Australian beef were entering Asia. The weak Australian dollar and Japan's tariff reductions on Australian beef also created headwinds for U.S. chilled exports at that time, but the recovery in 2016 has been impressive."
Through August, U.S. chilled beef exports were up 6% year over year, reaching 215,600 metric tons (mt) and surpassing Australia (186,797 mt, -14%) by a wide margin. For the United States, growth was led by chilled exports to Japan (70,109 mt, +43%), Korea (14,244 mt, +37%) and Taiwan (10,123 mt, +11%).
U.S. share of the chilled beef market in these countries has also increased in 2016: In Japan from 32% to 43%; in Korea from 30% to 38%; and in Taiwan, from 63% to 66%. When excluding Canada and Mexico, this year's increase in U.S. chilled beef exports is exceptionally strong – up 22% from a year ago and 7% ahead of the strong pace established in 2014.
While U.S. beef exports to Asia are traditionally led by cuts such as short ribs, short plate and chuck roll, demand is growing in Asian markets for additional barbecue cuts and high quality middle meats. Educating consumers on convenient methods for preparing and serving these flavorful cuts not only allows the U.S. industry to capture market share from competitors, but also to expand overall beef consumption in these markets.
In Korea, for example, per-capita beef consumption has increased 24% since 2009, reaching 33.8 pounds per year carcass weight. Taiwan's per-capita consumption is up 11% over the same period, but is still just 13.7 pounds per year – suggesting ample room for further growth. Japan's per-capita consumption has been relatively steady in recent years and currently stands at 20.8 pounds per year.
"The recent beef consumption growth in Korea is particularly impressive, given its shrinking domestic supplies," Borror says. "This is just one example of how export opportunities are not always about seizing beef market share; they're often about expanding overall demand. U.S. beef has also received a lift from the Korea-U.S. Free Trade Agreement, which has lowered import duties from 40% to just under 27%."
Other than Australia, which is now in herd-rebuilding mode with cattle numbers at a two-decade low, chilled beef exports have increased in 2016 for most other beef-supplying countries. In most cases, however, only a small percentage of these exports reach Asia.
Canada (161,288 mt, +14%) and Mexico (102,600 mt, +9%) ship primarily to the U.S., while Brazil's chilled exports (91,705 mt, +22%) are destined mainly for Chile, the European Union, Algeria and the Middle East. Among other South American suppliers, Paraguay (72,947 mt, +25%) ships chilled beef mainly to Chile and Brazil, while exports from Argentina (39,676 mt, +1%) and Uruguay (26,277 mt, up slightly) are primarily to the EU and neighboring South American markets. The EU (72,893 mt, +12%) is also a significant exporter of chilled beef, but mostly to markets within and around the European continent.
Joe Schuele is vice president, communications, with the U.S. Meat Export Federation in Denver, Colo.
Subscribe to Our Newsletters
BEEF Magazine is the source for beef production, management and market news.
You May Also Like
---