What's ahead for TPP?
What's ahead for TPP?
TPP's future is uncertain, but improved access to Asia-Pacific region is essential. Here's why.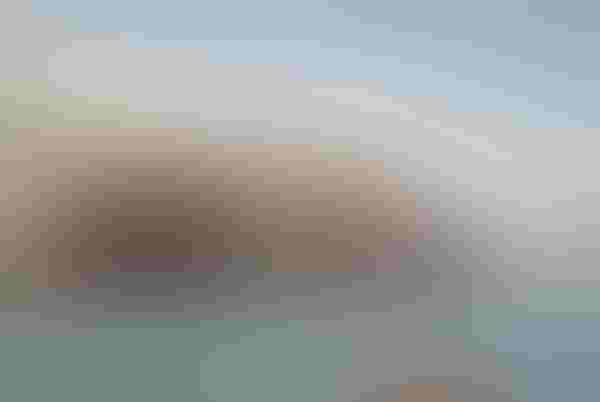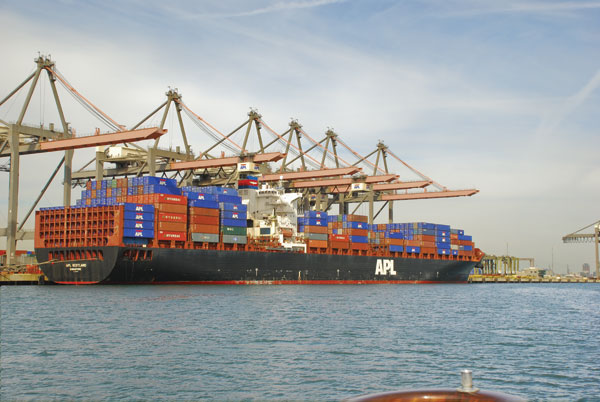 For 40 years, the U.S. Meat Export Federation (USMEF) has worked with our industry partners and USDA to enhance the profitability of America's livestock producers by building demand in export markets. With U.S. beef exports having grown to more than $7 billion per year, it is more important than ever that we maximize our access to these destinations.    
As USMEF and others in the industry have previously noted, the Trans-Pacific Partnership (TPP) includes significant market access gains for U.S. beef – especially in Japan, our largest export market, and in Vietnam. TPP also includes important enforcement mechanisms that could help the U.S. address the types of technical barriers that often limit and obstruct U.S. meat exports.
Many in the U.S. beef industry had expressed hope that Congress would ratify TPP in its lame duck session prior to the end of President Obama's term. We now know that this will not happen, but what will become of TPP and our future trading relationships with countries in the fast-growing Asia-Pacific region?
U.S. beef exports already face a significant tariff disadvantage in Japan compared to Australian beef. Currently U.S. beef entering Japan is subject to a 38.5% tariff, while tariffs on Australian beef are 27.5% (frozen) and 30.5% (fresh). TPP would immediately close this gap, but without TPP it will widen each year until tariffs on Australian beef reach 19%.  
While Australia is our primary competitor in Japan, other major beef suppliers also have a strong presence in the market. The Canadian beef industry has made it clear that in the event TPP does not move forward, its top trade priority will be reviving negotiations with Japan on a bilateral trade agreement. New Zealand, where parliament has already voted to ratify TPP, could pursue a similar strategy. Mexico, also a TPP participant and an aggressive player in the Japanese beef market, already has an economic partnership agreement with Japan and could seek even more tariff relief through an expansion of this agreement.
So far, the Japanese government has stood behind TPP and said it has no interest in negotiating separate FTAs with other TPP countries, but Japan will no doubt keep all of its options open in the future.
Australia and New Zealand have free trade agreements with Vietnam that have dramatically lowered beef tariffs and will eliminate them completely by 2019. Vietnam's tariffs on U.S. beef are 20% for muscle cuts and 15% for beef offal. TPP would eliminate tariffs on U.S. beef in three to eight years, depending on the cut.
In addition to its significance for the 12 countries that negotiated the agreement, TPP also would establish a foundation for expanding trade liberalization to other key Asian markets, including Taiwan, Indonesia and the Philippines. Each of these countries is a significant destination for U.S. beef, and all (along with South Korea) have expressed interest in joining TPP.
Last year, U.S. beef exports reached $318.5 million to Taiwan and $63.4 million to the Philippines. Exports to Indonesia – which has the world's fourth-largest population of more than 255 million – have regained traction in 2016 and exceeded $20 million through September.
It is estimated that by 2030, two-thirds of the world's middle class will live in Asia. Without TPP, the United States has trade agreements with only two countries in Asia—South Korea and Singapore. This disadvantage will become even more pronounced if the Regional Comprehensive Economic Partnership (RCEP) agreement moves forward as expected.
China is at the center of RCEP, which also includes Japan, South Korea, Australia, New Zealand, India and the 10 member countries of the Association of Southeast Asian Nations (ASEAN). Although the scope of RCEP is not nearly as ambitious as TPP, it will tie these countries more closely together under an agreement that does not include the United States.
It is also quite possible that the other 11 TPP participants could pursue approval of TPP without the United States. Again, this would put the United States outside the system that would govern trade in the Asia-Pacific region, but it also would leave open the possibility for the United States to join TPP at a later date.
While it is true that a TPP without the United States is far less economically significant to the other 11 countries, moving forward without the U.S. would allow them to salvage the efforts that went into negotiating TPP and still derive many of its benefits.
For the U.S. beef industry and other agricultural interests, there is simply too much at stake to allow the market access advances negotiated in TPP to fade into history. It is therefore very important that a constructive dialogue continues on these issues.
The competitive landscape – especially in critical Asian markets – is going to be reshaped in significant ways in the coming months, and the United States cannot afford to be on the sidelines while China and the other countries in the region move ahead.            
Subscribe to Our Newsletters
BEEF Magazine is the source for beef production, management and market news.
You May Also Like
---