Where's the meat? Grocery stores & restaurants scrambling to serve
Where's the meat? Grocery stores & restaurants scrambling to serve
Retail headlines show shift in consumer shopping habits as temporary meat shortages trigger new habits.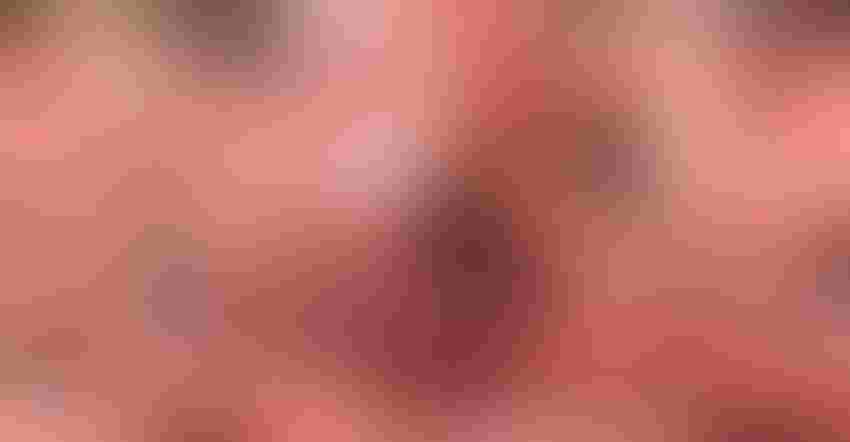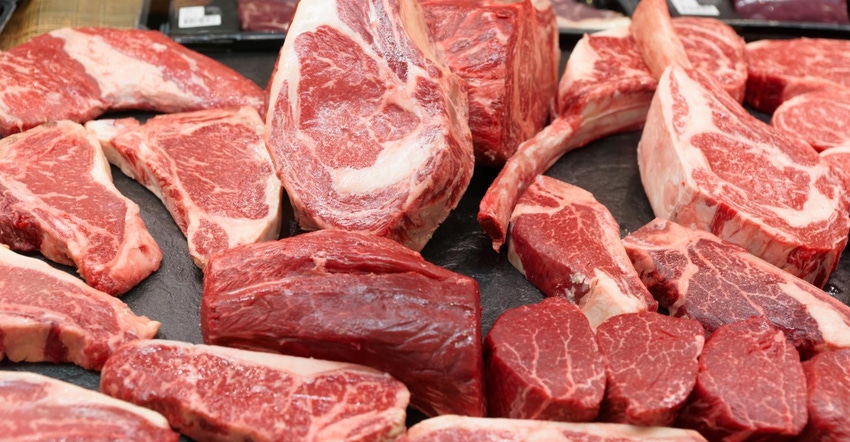 We often talk about bridging the gap between producers and consumers, but this pandemic has really piqued my interest in understanding what shoppers are thinking about when they go to the grocery store. And how will temporary meat shortages, sensational headlines and more change the way they view the meat case in the months to come?
On the flip side, it seems like consumers are asking more questions of beef producers. They want answers, and they want assurances that meat is still safe and available.
At the intersection where the ranch meets the kitchen, there is a lot of uncertainty, with many asking, "Where's the meat?"
There's no shortage of live animals on the farm, but delays in processing have many concerned.
For example, nearly one-fifth of Wendy's U.S. restaurants are experiencing beef shortages, according to Ameila Lucas for CNBC.
Lucas writes, "Stephens analyst James Rutherford said that a study of online menus for every Wendy's location nationwide revealed that 1,043 restaurants — or 18% of its national footprint — have listed beef items as out of stock. More than 100 locations are still selling Wendy's chili, which contains beef."
"It is widely known that beef suppliers across North America are currently facing production challenges," Wendy's spokeswoman Heidi Schauer said in a statement to CNBC. "We continue to supply hamburgers to all of our restaurants, with deliveries two or three times a week, which is consistent with normal delivery schedules. However, some of our menu items may be temporarily limited at some restaurants in this current environment."
Meanwhile, some grocery stores are implementing per-customer limits on meat.
According to Michael Browne for Supermarket News, retailers including Costco, Kroger, H-E-B, Giant Eagle, Wegmans and Top Friendly Markets are limiting consumer purchases of pork, beef and chicken.
Browne writes, "In recent weeks, top meat suppliers have announced temporary plant closures and President Trump signed an executive order to compel plants to stay open during the coronavirus crisis. As some shortages are expected in retail meat departments, several leading grocery chains have implemented purchase limits on meat, both to protect supply and to prevent customer hoarding.
"More than 20 meatpacking plants around the U.S. have closed at some point in the past two months, reducing pork production by about a quarter and cutting beef output by about 10%, according to the United Food and Commercial Workers, a union representing grocery and food workers nationwide.
"The limits are in response to fears of a nationwide meat shortage, spurred on by the closing over the past month of a number of meatpacking plants from such leading brands as Tyson Foods, Smithfield Foods, JBS USA and Cargill. Plants have been temporarily closed for sanitation and safety measures due to outbreaks of COVID-19 among employees, although several of these have since reopened."
Another Supermarket News article reveals how retailers are "rebounding, rebooting and reinventing" to provide for a better consumer shopping experience during COVID-19 and beyond.
In that article, Browne writes, "The repertoire, pack sizes, brand choices, product origins and more will be reconfigured as shoppers adjust to changed economic circumstances and a sharper focus on their health and safety.
"Two clear sets of consumers will also emerge — those with insulated levels of spending, often those who have maintained employment and remain shielded from day-to-day economic impact, and those who will be restrained in their spending habits due to unemployment, furloughing or other COVID-19-related challenges.
"This polarization of spending is expected to drive new considerations for retailers and brands as they urgently examine the range of products being offered and the pricing dynamics within."
Read about emerging consumer trends and shopping habits here.
Back at the ranch as we think about the beef we are raising, I think one thing is certain — the way we framed conversations about beef with consumers before was largely on the defense. Think "beef isn't destroying the planet" and other such discussions.
Moving forward, I think a push to go back to the basics will be wanted and invited by our customers. What are budget-friendly beef cuts? How do I prepare them? What's the price per pound? Where can I source beef locally? How do I buy a half or a quarter of beef? What's the best way to buy in bulk at the store and freeze some for later?
A shift in the information we share on social media may be needed. Bonus, we are all well versed in these topics, so May Beef Month is a great time to talk beef basics and how you're preparing family-friendly meals at home while social distancing.
The opinions of Amanda Radke are not necessarily those of beefmagazine.com or Farm Progress.
Subscribe to Our Newsletters
BEEF Magazine is the source for beef production, management and market news.
You May Also Like
---