With import duty rate tripled, U.S. beef faces even tougher challenge in China
With import duty rate tripled, U.S. beef faces even tougher challenge in China
Effective July 6, U.S. beef faced an even steeper obstacle in China – an additional 25% retaliatory tariff.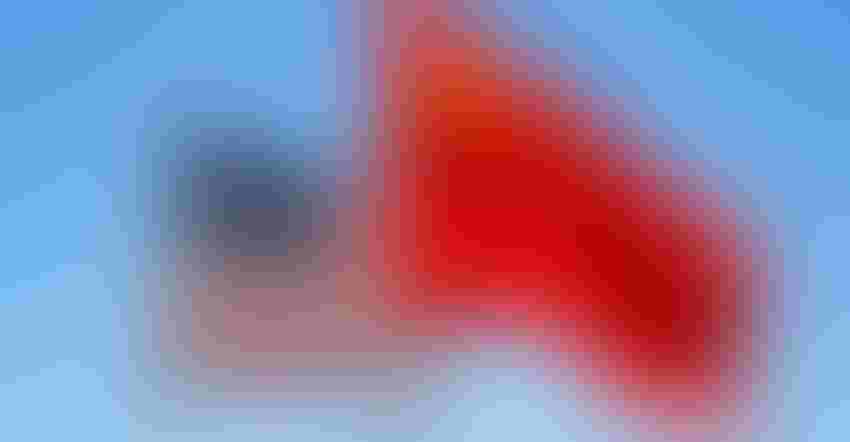 Gil-Design/ThinkstockPhotos
It has been just over a year since China reopened to U.S. beef after an absence of nearly 14 years following the first U.S. case of BSE in December 2003. When the market reopened, the U.S. Meat Export Federation (USMEF) cautioned industry stakeholders that it would take time for U.S. beef to gain a foothold in the Chinese market due to current beef consumption habits, a well-established field of competitors and China's restrictive import requirements. Most notably, China requires beef to be produced from cattle raised without use of synthetic hormones or beta agonists, which means that only a small percentage of U.S. beef is eligible.  
Despite these restrictions, the U.S. industry has made progress in establishing a customer base in China, and U.S. beef has been well received in the foodservice and higher-end retail sectors. In the second half of 2017, following the reopening of the market, U.S. beef exports to China totaled about 3,000 metric tons valued at $31 million. Through April of this year, exports were just under 2,300 metric tons valued at $21.3 million.
However, effective July 6, U.S. beef faces an even steeper obstacle in China – an additional 25% retaliatory tariff. China announced the tariff increase in response to U.S. tariffs imposed on a range of imports from China due to issues related to the forced transfer of American technology and intellectual property.
China's total import duty rate on U.S. beef will be 37%, more than triple the 12% rate imposed on beef from most of China's trading partners. The gap is even wider when compared to beef imported from the two suppliers that have free trade agreements with China, as Australian beef is subject to 7.2% duty this year that will eventually decline to zero. Beef imported from New Zealand already enters China duty-free.
 
Joel Haggard, USMEF senior vice president for the Asia Pacific, says that the threat of the higher duties has already had a noticeable effect on customer interest in U.S. beef. He expects the volume entering China to decline once the higher duty rate takes effect.
"U.S. exporters can't be expected to lower prices by the extent of the additional duty, because alternative markets exist for cuts being shipped to China – such as ribeyes and other steak items, short ribs and chuck rolls," he explained. "We definitely face the prospect of a significantly lower flow of product entering the Chinese market, and very likely the loss of U.S. beef accounts ranging from Korean barbecue restaurants to steakhouses to supermarkets."
U. S. investment
 Excited by the prospects for long-term expansion and China's status as the world's fastest-growing beef market, the U.S. industry has made significant investments in the Chinese market.
"The duty rate increase on U.S. beef and its likely impact on exports are very regrettable, because over the past year the U.S. industry put a lot of effort and capital into kick-starting U.S. beef's reintroduction into China," Haggard said. "But USMEF will continue to support the loyal customers who purchase and feature U.S. beef, regardless of any larger turmoil and uncertainty, because we still believe China holds incredible long-term potential."
China had recently updated its eligible plant list to allow more U.S. suppliers to begin exporting beef to China, and efforts were also underway to ensure full eligibility for all beef products China had agreed to accept last year at the time the market reopening was announced. Prior to the duty rate increase, USMEF projected that with these additional products and additional eligible plants, exports to China could have increased from the $70 million that was expected in 2018 to $430 million by 2020.
The higher duty rate takes effect July 6 and remains in place for an extended period, meaning the U.S. beef industry will likely lose more than $30 million in exports this year, and the potential losses over the next couple of years will easily be in the hundreds of millions. More details are available in this preliminary analysis prepared by USMEF.
Meanwhile, the world's other beef suppliers continue to capitalize on China's booming beef demand. China's 2017 imports totaled 716,200 metric tons valued at $3.14 billion – up from less than $30 million a decade earlier. Imports in the first quarter of 2018 were running 40% ahead of last year's record pace. China's leading beef suppliers are Brazil, Uruguay, Australia, New Zealand, Argentina and Canada. Australia is the primary supplier of the grain-fed product that competes most directly with U.S. beef.
Joe Schuele is vice president, communications, with the U.S. Meat Export Federation in Denver, Colo.
Subscribe to Our Newsletters
BEEF Magazine is the source for beef production, management and market news.
You May Also Like
---