Think you aren't a beef exporter? Think again.
Think you aren't a beef exporter? Think again.
A trade mission to China and Japan gave a variety of people from the U.S. beef business a first-hand look at how beef exports work. Here's a report from the front lines.
Transporting meat products out of frozen meat market in Beijing, China
By Ashley Kohls
Sometimes, it takes an up-close and personal look at an issue to bring its many aspects into clarity.
Last month, I had an incredible opportunity to join cattlemen and women from Minnesota, Nebraska, Colorado and Texas to see firsthand where U.S. beef goes after it leaves our borders. The U.S. Meat Export Federation (USMEF) organized the trip and provided our group with valuable insight into the developments and consumers trends impacting demand for U.S. beef.  
My recent travels to China and Japan made one thing clear: As a U.S beef producer, you are an exporter, whether you realize it or not. China, Japan, and other markets around the world probably seem far removed from your daily farm or ranch activities. However, given the increasing importance of exports to our industry, international markets are closer than they appear.
The first leg of the trip took us to China, where we spent time in and around Beijing. The city of Beijing has a population of roughly 21 million people, making it the second largest city in the world. To put this into perspective, Beijing has a higher population than the states of Wisconsin, Minnesota, Iowa, North Dakota, South Dakota and Nebraska combined. As you may remember, U.S. beef was only recently allowed back into China after a 13 year ban due to BSE.
During the 13-year time span, the U.S. beef industry's biggest competitors firmly rooted themselves as the preferred source of beef with wholesalers, restaurants and retailers in China. However, that hardly means that opportunities are lacking in the market.
Average beef consumption per capita in China currently sits at 5.6 pounds. By comparison, the same figure in the U.S. was 56.9 pounds per capita on a retail weight basis in 2017. Small increases in China's average consumption figure could create a significant impact. If everyone in Beijing consumed an additional pound of beef each year, that would equal roughly 21 million additional pounds of beef demand. Sounds simple, right?
The reality is a bit more complex. Given the major cultural differences and varying market conditions in places like China, developing and executing an effective foreign marketing program takes specialized knowledge. Our group quickly learned why USMEF's on-the-ground presence and market intelligence is so valuable.
China's realities
For example, the typical Chinese household has very limited space, preventing many from having what Americans consider a basic kitchen staple – an oven. Promotion of beef cuts and recipes that are commonplace in the U.S. will not have the same success in China simply because of this limiting factor.
Instead of an oven, most Chinese families use beef in dishes that can be made using a cooktop stove. Using thinly sliced beef for soups and vegetable stir-fry is typical. Any market strategy must take this fact into account.
It does not stop there. Two other dynamics were identified as challenges for increasing sales of U.S. beef in the country.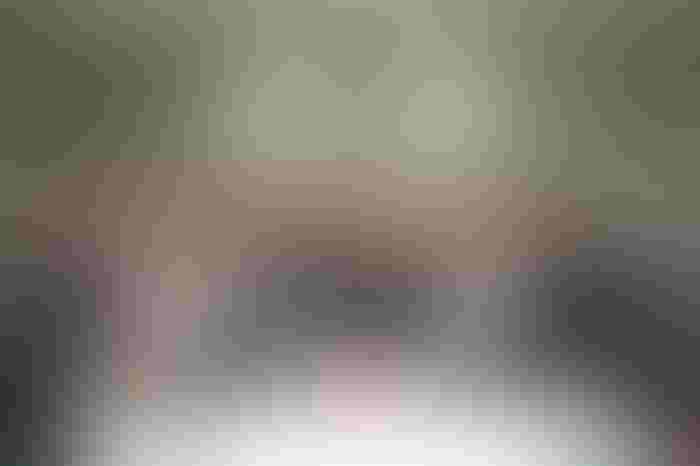 First, beef consumption in China is highly sensitive to price. During our conversations with importers, restaurant owners, and retailers, our group asked why they would choose non-U.S. beef. Price was their top answer, nearly every time.
The second reason provided by the Chinese buyers was about limited supply. Only a limited number of U.S. cattle are eligible for the Chinese beef market due to Chinese government restrictions on production technologies and the lack of a full U.S. beef traceability system.
Even still, the Chinese market holds incredible potential. One major growth area is the online grocery market. China has the largest population of internet users in the world, and home delivery is the fastest-growing segment of the food business in the country.
Many consumers use a mobile app called WeChat to get groceries delivered to their door within 30 minutes. If the U.S. can develop a low-cost product and distribute it efficiently through online platforms, we could see our exports soar.
On to Japan
The second leg of our trip took us to Japan, where we spent time in and around Tokyo. Compared to China, Japan is an established and thriving market for U.S. beef. Last year, the U.S. sold nearly $2 billion to the country, making it the largest export destination for U.S. beef.
The approach to marketing U.S. beef in Japan focuses on working with retailers, rather than importers and wholesale markets like in China. The Japanese USMEF office highlighted different retail locations and restaurants that they are collaborating with to increase the demand and consumption of U.S. beef.
This summer, they plan to run specific promotions to engage Japanese consumers during the country's peak beef consumption period. Japanese consumers are increasingly exploring new cuts of beef that they can grill and share with their families in one of Tokyo's many parks.
Overall Japanese beef consumption is strong, with the per capita average sitting at just over 20 pounds. U.S beef also benefits because consumers in Japan prefer the quality and taste of U.S. beef. However, many of our Japanese buyers expressed their concern with U.S. trade policy.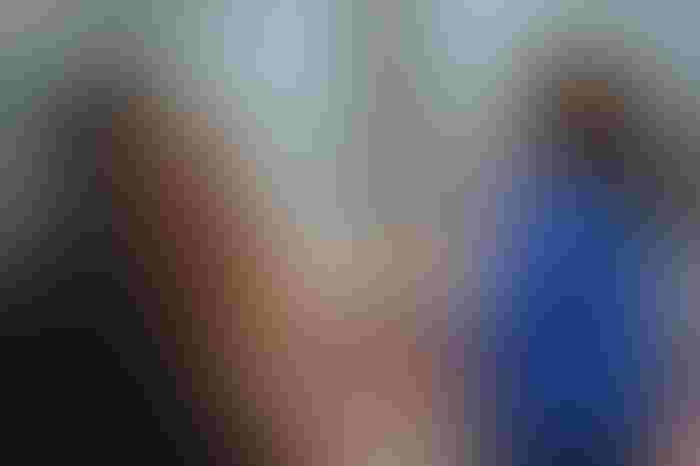 Their comments focused on the urgent need for the U.S. to re-enter the Trans Pacific Partnership (TPP) or push more aggressively for a bilateral trade agreement with Japan. In the absence of a trade agreement, U.S. beef will continue to face tariffs that are 10% higher than our competitors.
If you don't think you are an exporter, think again! I realized the global reach of U.S. beef during my time in Asian markets. Now that I am back, I have a whole new perspective on the value that export markets add to my cattle at home.
Key take-aways:
While 95% of the world's population lives outside of the U.S., 100% of the world's population consumes protein. As Asian countries like China continue to have a growing middle class, the potential for beef export growth is monumental.

Chinese consumers focus on price point for beef purchases, while Japanese focus on quality.

The top competitors of beef in the U.S. are pork and chicken, while the top competitors for U.S. beef in Asian countries is beef from competing countries.

Consumers in both China and Japan feel transparency is high priority.
Kohls is a Minnesota cattle producer and executive director of the Minnesota State Cattlemen's Association. Trip funding for the Minnesota participants was provided in part by a Minnesota Department of Agriculture Market Development grant, the Minnesota State Cattlemen's Association and the Minnesota Beef Council.
Subscribe to Our Newsletters
BEEF Magazine is the source for beef production, management and market news.
You May Also Like
---