Young rancher gets involved for industry's future
Young rancher gets involved for industry's future
Justin Kolb: "You can either get involved and try to make a difference, or you sit back and let things happen."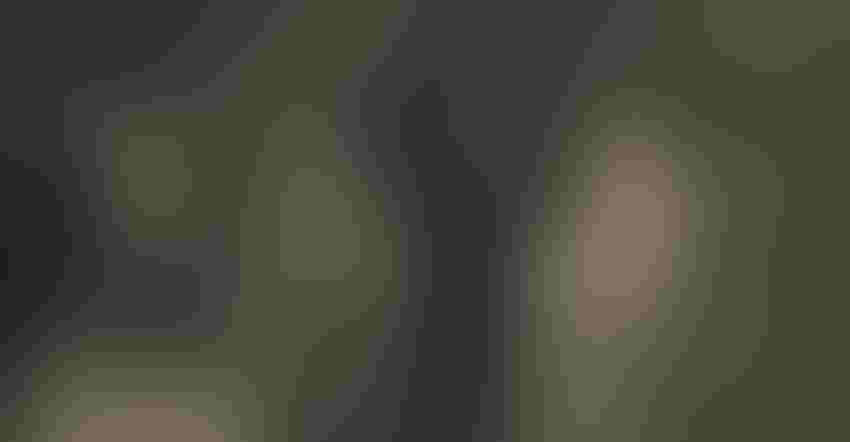 KEEPING BUSY: Justin Kolb of Belle Fourche, S.D., stays involved in ranching, even while being a full-time mechanic. Kolb and wife Katrina, with son Kace, place agriculture in high priority.
Justin Kolb
After growing up on his family ranch in Meadow, S.D., Justin Kolb now works "triple time" — first as a full-time diesel mechanic in Sturgis, S.D., then a ranch foreman at the Rocking Tree Red Angus ranch and, finally, a helper to his father on the home ranch.
"To be honest, I don't really know how it balances, but it just works," Kolb says, adding that the long hours are worth it to pursue his true passion of ranching.
As a youth, Kolb would run cows with his dad on their homeplace. "When I graduated high school, I went to college to be a diesel mechanic," he says. "From there, I wasn't sure if I was ready to be done, so I went to Black Hills State University to get a history teaching degree. While there, I worked at the sale barn in Belle Fourche, and decided to quit school and go to work full time."
Through all of his interests, experiences and education, Kolb knew one thing was true: his hope to get back to running cows full time. "This is where my life has been since I was probably 5 years old. That's all I've ever known, and this is what I do."
Living with his wife, Katrina, and son Kace in Belle Fourche, S.D., Kolb will often make the two-hour drive north to his father's ranch to help work cattle. "I do my full-time day job, then go and help dad whenever he needs it. It might be at the drop of a hat to go up and work cattle, then come back and get everything straightened out at home," he says.
Getting next generation involved
As a younger rancher in the industry, Kolb says getting involved in commodity and grower groups is vital. He serves as a director with the South Dakota Stockgrowers Association.
"My dad has been involved since I was maybe 5 years old," he says. "About six years ago, I paid my dues and started going to meetings. Then, I got elected as a district director, and I've been in there ever since."
Kolb says his father encouraged him to step into the association after his presidency. "It's one of those things that is a family deal, and we're proud to a part of it. I think a lot of the younger people my age need to get involved because some of the older guys are starting to step away," he says. "The younger guys are starting to take over their ranches, so they can step up and get involved in the industry to keep things moving in the right direction."
Kolb says as existing board members step down after decades of service, that leaves space for others to play their part in helping the industry.
"You can either get involved and try to make a difference, or you sit back and let things happen," he says. "I'm trying to work my way into having my own place, whether that's at the home ranch or somewhere on my own. If I'm involved now, at least down the road, I know that I did my best to help the industry move forward."
Subscribe to Our Newsletters
BEEF Magazine is the source for beef production, management and market news.
You May Also Like
---