3 drivers of the beef supply chain
3 drivers of the beef supply chain
A lot goes into getting beef to consumers. Here's a look at what drives the process.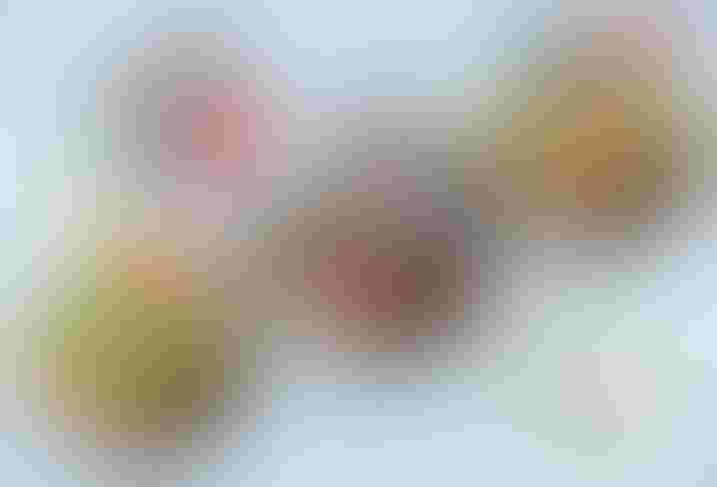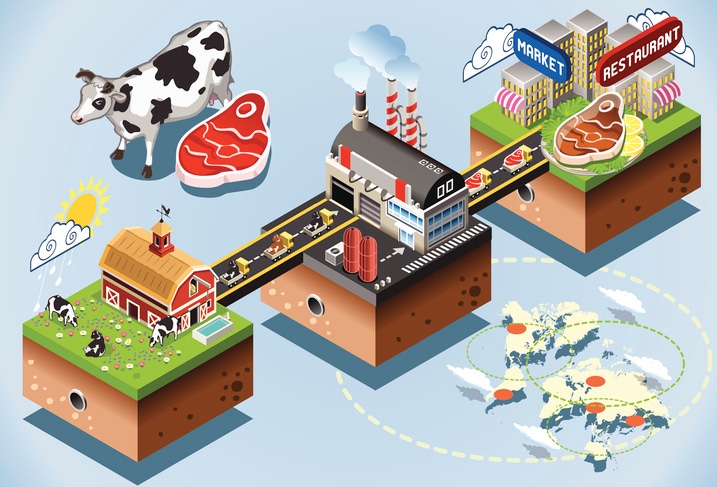 As cow-calf producers, we are regularly focused on the supply chain directly impacting our operations. We are always thinking ahead to make sure we have enough feed to get the cowherd through the winter, planning our grazing systems and ensuring we have enough bull power come breeding season. But, do you ever wonder what type of supply chain planning and decisions those in the fast-food industry monitor?
Henry Zerby is vice-president of protein procurement and innovation for Quality Supply Chain Co-op, Inc., a company which provides oversight to the supply of food products, including beef, to the fast-food giant Wendy's. He shared his perspective to the virtual audience of the 2020 Beef Improvement Federation (BIF) conference on the issues and trends impacting the food supply chain.
As a beef producer, a previous animal science department head at The Ohio State University, and now a food industry professional, Zerby is well-grounded in all aspects of the beef industry. His presentation was a cumulation of insight gained from each of the roles he represents as he addressed three key areas.
Meeting protein needs
Zerby believes the best viewpoint to consider when analyzing protein needs is to not view it as a plant versus animal issue, but rather a plant and animal issue. He sees room for more proteins to feed the world's growing population. As alternative meats try to strike a chord with the beef consumer through information and marketing tactics appealing to the changing consumer, he deems this is the challenge the traditional beef industry must face.
"From a beef perspective, we need to be asking consumers why they choose the alternative product, and if there is something that drives them that way. Then let's, as a beef industry, design our product to be competitive in that space," says Zerby.
Export competition
Export news for the nation's beef cattle industry has been positive over the past year with the signing of both new and revised trade agreements with countries such as Canada, Mexico, Japan, EU, Korea, and China. Zerby hears much talk on the focus to export beef to China. With its large population and growth in the upper class leading to more expendable dollars on higher-quality proteins, China appears to be the perfect target for U.S. beef.
However, Zerby reminds the U.S. beef industry that it isn't the only shop in town. South American exports to China are steadily increasing. In the last five years, Brazil, Argentina, and Uruguay exports to China have increased by 67%, and in the last quarter of 2019, 30 additional beef processors in Brazil and Argentina were authorized to sell to China.
The China market will continue to be an outlet the other countries are aiming for. China is unable to produce enough safe food for its growing population, especially if they all start eating like Americans, points out Zerby.
The country does not have access to the arable, productive land to be its supplier of high-quality or safe beef. China only has 0.2 acres of arable land per citizen, including fields degraded by pollution compared to the U.S., where one acre is needed to feed the average U.S. consumer.
Nutritional challenge
Zerby explains research shows that as people age, their values change. Time and health become more important.
With more than 10,000 baby boomers turning 65 every day in the U.S., the future decades will bring with them a changing shift on how to feed the aging population, many of whom will be in nursing homes at some point during their aging years.
But with such a focus on health, it has also created a perplexing issue. Eighty percent of U.S. consumers claim to be health-conscious, yet, the incidence of diabetes and obesity is on the rise at an alarming rate.
"Beef has a clean label, but we can make it even healthier based on genetics, production practices and nutrition we use," says Zerby. Beef is an excellent source of protein, B-vitamins, and has a high bioavailability of micronutrients such as iron and zinc. "We need to shape the story we want to tell about animal proteins."
The most common question Zerby hears from the companies he sources food to is about antibiotic use in food production. He encourages the industry to continue to educate consumers on this topic but to not get too deep into explaining all the differences and types of antibiotics. "To a consumer, they just know them as antibiotics, they don't care or understand the names and types, so keep the message simple."
Overall, the trajectory of alternative meats, human nutritional needs and demands, population growth, the impact of sustainability on production practices, export markets, cattle production trends, and determinants such as drought are just some of the many elements Zerby and his team keep a close eye on to be able to prevent disruptions in the supply chain of beef to quick-serve restaurants like Wendy's.
B. Lynn Gordon is a freelance writer from Sioux Falls, S.D. The opinions of the author are not necessarily those of beefmagazine.com or Farm Progress.
Subscribe to Our Newsletters
BEEF Magazine is the source for beef production, management and market news.
You May Also Like
---