Beef checkoff develops kid-friendly beef recipes
Beef checkoff develops kid-friendly beef recipes
Looking for healthy beef meal ideas for kids? Check out these recipes developed by the North American Meat Institute and the beef checkoff.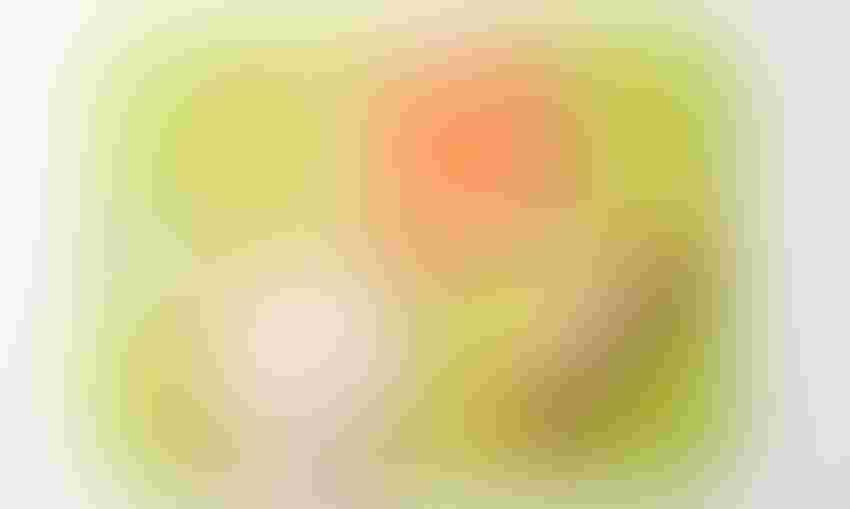 North American Meat Institute
Summer vacation is in full swing and for kids, that often means schedules are filled with swimming lessons, softball practice, lake days, camping trips and eating on the go. For parents, the summer months can be challenging. Sticking to a bedtime routine, running the kids from activity to activity and making sure they have healthy meals throughout the day can be tricky.
To ensure my kids are getting plenty of protein instead of filling up on popsicles all day long, I turn to beef meals that are easy to eat outside, picnic style. My kids love nothing more than taking their plates outside to the picnic table, and I enjoy the easy prep and clean-up.
READ: What I learned from a pitchfork
Whether it's ham and egg roll-ups in the morning, roast beef sandwiches for lunch or steaks and burgers hot off the grill for supper, these protein-rich meals are simple, nutritious and kid-friendly. Pair these meats with vegetables grown in the garden, and it's a win-win all summer long!
Recently, the North American Meat Institute released some new kid-friendly recipes that encourage kids to eat beef, as well as more fruits and vegetables.
The Meat Institute is a contractor of the beef checkoff, and together with the help of a chef and mom, the organization developed kid-pleasing recipes along with strategies for creating healthy meals that kids love.
These recipes are available here. 
The recipes include: Barber's Pole, Bologna Roll-Ups, Green Bean Twists, Fried Bologna Cups, Salami Babs, Jerky Trail Mix, Doggie Babs and Beefy Lettuce Cups.
In a Meat Institute press release explaining the project, "Neophobia or 'the fear of something new' plays a major role in children's eating habits. Pediatricians say that frequent, repeated exposure to a new food may be needed before a child willingly samples it. Pairing fruits and vegetables with foods that they enjoy, however – something called 'associative conditioning' – can encourage children to try the new food.
READ: Bayer & 4-H want more agri-science in schools
"In addition to pairing with a familiar food, researchers say moms can use a variety of strategies to influence children's eating, like enhancing the visual appeal of foods by piercing with a pretty toothpick, offering a variety of colorful foods on a plate, creating color contrasts with the plate or bowl, arranging foods in an orderly way and involving kids in meal preparation, which increases their 'buy-in' to the foods they prepare.
I'm working my way through the recipe list, and so far, my two- and four-year old really enjoy the Barber's Pole, Green Bean Twists and Bologna Roll-Ups. Basically, using any deli meat, cheese and sliced vegetables, you can recreate these recipes with what you have on hand. These are fun to prepare, and kids can definitely get involved with making dinner following these recipes.
The jerky trail mix lends itself to variation, as well. Add beef jerky bits to snack foods your kids already enjoy such as popcorn, pretzels, peanuts and raisins for a fun treat on the go.
READ: 25 things I want my ranch kids to know
Not only are these recipes great ideas for the busy summer months, but I plan to implement some of these into our daughter Scarlett's routine in the fall when she starts full-time preschool and needs to pack lunches and snacks for the bus.
Please pass this blog on to parents with school-age kids. It might spark some inspiration for healthy meals that are parent- and kid-approved.
The opinions of Amanda Radke are not necessarily those of beefmagazine.com or Farm Progress.
Subscribe to Our Newsletters
BEEF Magazine is the source for beef production, management and market news.
You May Also Like
---