Consumers rank taste, value as most important in beef purchases
Consumers rank taste, value as most important in beef purchases
Beef scores high marks in consumers' minds.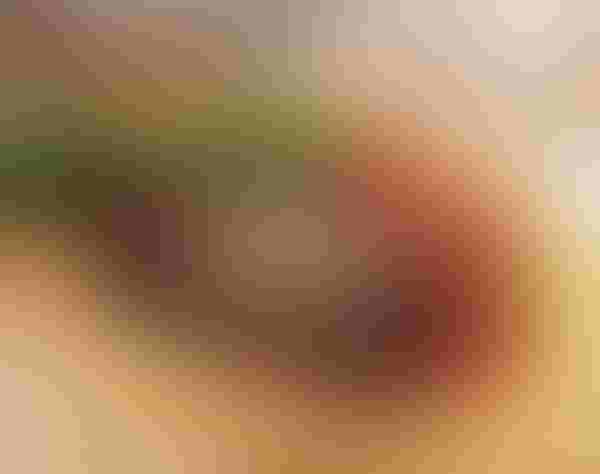 Consumers feel good about beef. That finding from a checkoff-funded study reported earlier this year is just one more indication that in spite of the highest retail beef prices in recent memory, beef isn't backing up a bit to its competitors.
In fact, when separated out into "buckets," or segments of consumers who view beef either positively or negatively, the beef industry has made some significant strides.
• In bucket one are consumers who say beef's positives strongly outweigh its negatives.
• In bucket two are consumers who say the positives somewhat outweigh the negatives.
Together, these two buckets totaled 70% in May 2007, says John Lundeen, senior executive director of market research at the National Cattlemen's Beef Association.
In March 2014, that figure had increased to 74%, he reports. "People feel pretty good about beef," he says, but the question is: what do beef producers need to do to keep consumers feeling good about beef?
"As long as we've been tracking this, taste always comes back as number one," Lundeen says. Of the consumers surveyed in the March 2014 survey, 91% say that's the most important thing to them. Importantly, 90% say they think the beef industry is doing a good job in meeting their expectations when it comes to a great-tasting product.
"I would say that's the most important thing long-term in supporting demand for beef," Lundeen says. "So I go back to Beef Quality Assurance and all the programs people have. That's why they're so important. Because at the end of the day, we're trying to create a high-quality product for consumers."
The second thing consumers identified as important is whether or not beef is a good value for the money. While 83% of consumers surveyed say that's important, only 55% say the beef industry is meeting their expectations. The industry has seen some erosion there, Lundeen says, because beef is expensive.
Subscribe now to Cow-Calf Weekly to get the latest industry research and information in your inbox every Friday!
But consumers aren't abandoning beef, he stresses. While higher retail prices have caused some strain, very few people have dropped out of the category completely, he says. "People are buying it. The demand index indicates they're spending their dollars on it."
The third factor is food safety, which 82% of consumers indicate is an important attribute. However, 60% of respondents say the beef industry is doing a good job in that regard.
While that shows there's room for improvement, Lundeen says the beef industry has shown a long-term positive trend in food safety scores. In 2002, 19% of shoppers cited beef as their highest safety concern in the supermarket. In 2013, that figure dropped to 10%. Over the same period, chicken went from 25% to 23%.
Fourth on the list is a balance of taste and nutrition, with 74% of consumers citing it as important. What's more, 72% of survey respondents gave the beef industry high marks for achieving this goal.
And finally, when asked whether or not they feel good about eating beef, 73% said that's important to them; and 70% gave beef producers a fist bump for producing a product they feel comfortable feeding to their families.
You might also like:
Beef cattle genomics come full circle
Nothing about the U.S. cattle market should surprise us any more
6 Tips For Buyers & Sellers At A Cattle Sale
Prevention And Treatment Of Cow Prolapse
Billionaire Aims To Make Florida The U.S. Grass-Fed Beef Capital
Grass-Fed Vs Grain-Fed Ground Beef | Research Shows No Difference In Healthfulness
Subscribe to Our Newsletters
BEEF Magazine is the source for beef production, management and market news.
You May Also Like
---