COVID-19: As plants close; where's the meat?
COVID-19: As plants close; where's the meat?
As plants shutter their doors due to COVID-19, the broken link in the supply chain has many worrying about meat shortages.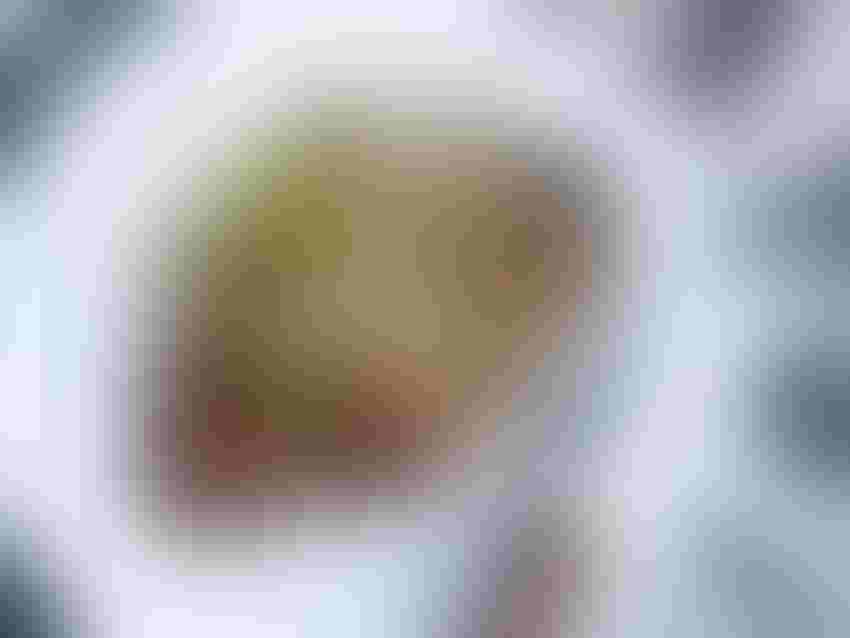 I've tried to maintain a level of positivity as the COVID-19 pandemic continues to wreak havoc on our livelihoods, security, freedoms and mental and physical health.
However, as this pandemic continues, I've got my fair share of concerns.
I'm a mom. I'm a rancher. I'm a consumer. I've got skin in the game here. I want safe food to feed my family. I want choices. I want to buy USA products whenever I can. And I want a supply chain that is fully functioning, even in a pandemic.
Yet, we as a meat industry, and as meat consumers, are caught between a rock and a hard place right now with a broken link in our supply chain that could potentially be devastating to our food security in this country.
Smithfield Foods in Sioux Falls, S.D. announced over the weekend that it would be closing the pork processing plant "indefinitely" due to a COVID-19 outbreak, which had risen to 293 cases as of Easter Sunday. The plant processes nearly 130 million servings of pork each week and employs 3,700 people with more than 550 hog farms, representing 4-5% of the pork industry, supplying stock to the plant.
"The closure of this facility, combined with a growing list of other protein plants that have shuttered across our industry, is pushing our country perilously close to the edge in terms of our meat supply. It is impossible to keep our grocery stores stocked if our plants are not running. These facility closures will also have severe, perhaps disastrous, repercussions for many in the supply chain, first and foremost our nation's livestock farmers. These farmers have nowhere to send their animals," said Kenneth M. Sullivan, president and chief executive officer, for Smithfield, in a press release.
The decision to close was made under the advisement of Gov. Kristi Noem, who has made headlines recently because of her refusal to enforce a shelter-in-place order. Instead of mandating a closure of all businesses, watch her explain the role of a government during crisis situation in this video clip. Last week, Noem wrote a letter advising Smithfield to close until the outbreak has settled.
Noem said, "Please know we fully understand the gravity of what we are requesting of Smithfield, and we are aware of the challenges faced by your industry across the nation as a result of COVID-19. However, this is your moment to take swift action for your people, the community of Sioux Falls and the State of South Dakota."
Noting the extreme repercussions to closing segments of the supply chain, Sullivan added, "We have a stark choice as a nation: We are either going to produce food or not, even in the face of COVID-19."
In Colorado, a COVID-19 outbreak, which, at last count, included 36 infections and two employee deaths, at the JBS Greeley Beef Plant, had spurred the company to order $1 million in coronavirus tests for its 6,000 employees. However, the company alerted employees over the weekend to inform them that screening would be canceled until further notice. Last week, the company said it would close its doors until April 14. At press time, no updates had been made if JBS still plans to reopen as scheduled.
In Pennsylvania, a Cargill meat packaging plant has also temporarily closed as of April 10.
"Our goal is to keep our 900 employees at this case-ready protein facility healthy and minimize risk within the Hazleton community, which has been greatly impacted by COVID-19," said Daniel Sullivan, Cargill media relations director.
Reuters wrangled up additional closures in a recent article, including:
JBS USA shut a beef plant in Souderton, Pennsylvania, until April 16, after previously cutting production.

National Beef Packing Co suspended cattle slaughtering at a beef plant in Tama, Iowa, for a cleaning and planned to resume April 13.

Aurora Packing Company closed a beef plant in Aurora, Illinois, said Brad Lyle, chief financial officer for U.S. commodity firm Kerns and Associates. A security officer at the plant said it was closed due to the pandemic. The company did not respond to requests for comment.

Harmony Beef in Alberta, Canada, shut its cattle slaughter operations March 27 for two days, after a worker tested positive for the new coronavirus, prompting some federal inspectors to stay away from the site.

An Olymel pork plant in Yamachiche, Quebec, shut down March 29 for two weeks, after nine workers tested positive for the coronavirus.

Maple Leaf Foods suspended operations on April 8 at its Brampton, Ontario poultry plant, following three COVID cases among workers at that facility.

Sanderson Farms Inc reduced chicken production to 1 million birds a week from 1.3 million at a plant in Moultrie, Georgia.
So what does this mean? Here are my initial thoughts from my vantage point as a cattle rancher and meat consumer.
First, I've already seen consumers voicing concerns that the meat that is on the shelves is "tainted" with COVID-19 and should be recalled. We should all be concerned that our customers now perceive our meat as unsafe.
Second, this isn't going to just impact the meat industry. Other processing and manufacturing plants will surely be disrupted as COVID-19 infects these critical industries, as well. These closures are certainly merited where hot spot infections are occurring, but I anticipate we'll see an increase in hoarding behaviors as people stockpile supplies in fear of shortages.
Third, I know efficiency is king and all that jazz, but this highlights the need, that in addition to the major packers, infrastructure should be set in place to encourage and support more local and regional processing facilities. Yet, federal laws have made it incredibly difficult to process and sell meat locally.
It might be time to dust off the legal books in your state and figure out how you can best provide beef to consumers in your communities. And if the hoops seem too great, a call to your elected officials might be warranted to begin conversations on what meaningful changes need to be made.
On a large scale, I realize that supplying meat locally isn't feasible to providing our products for the entire world; however, there's a great deal of frustration in the countryside right now about how the meat industry is beholden to just a few packers. If plants shutter their doors, producers will undoubtedly suffer with nowhere to take their livestock.
But guess what, producers were already suffering before this and exiting the business at an alarming rate. We must ask ourselves, what's our best path forward to survive and thrive? How can we better serve our customers and keep our ranches and feedlots intact? How can we pivot to bridge the gap between producer and consumer and provide the best beef possible to our customers?
Remember, in this time of crisis, we need to let folks know our food supply is safe. COVID-19 is not a foodborne illness, and these facilities have excellent resources to sanitize and get back to work when it's safe to do so. In the meantime, we as individual producers have a lot at stake here to find a home for our finished livestock and straight path forward to market our meat. Let's get creative and find a safe avenue to get back to work.
The opinions of Amanda Radke are not necessarily those of beefmagazine.com or Farm Progress.
Subscribe to Our Newsletters
BEEF Magazine is the source for beef production, management and market news.
You May Also Like
---