EAT-Lancet Commission Report: Does it reflect reality?
EAT-Lancet Commission Report: Does it reflect reality?
Released in January, the EAT-Lancet Report still has legitimate scientists scratching their heads.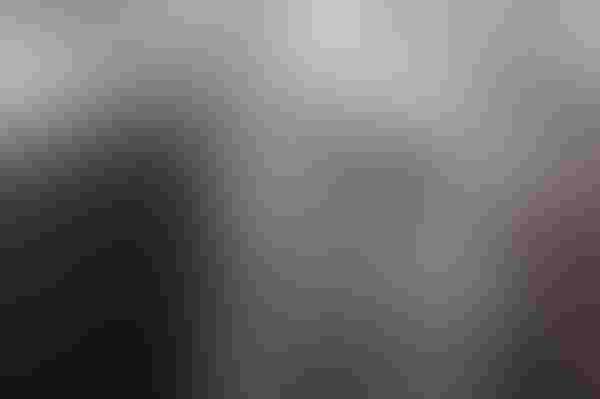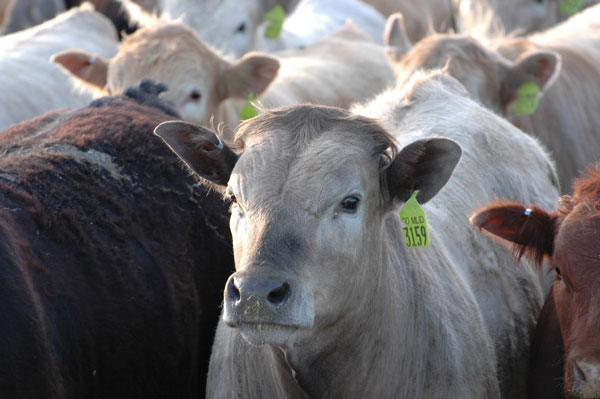 By Stephen B. Smith
In early 2019, The Lancet published Food in the Anthropocene: The EAT-Lancet Commission on healthy diets from sustainable food systems. The Commission's report recognizes that current agricultural practices cannot sustain future overpopulation.
The report provides a review of the meta-analyses that have been conducted over the last several years that examined the relationship between intakes of specific foods and risk for cardiovascular disease and all-risk mortality. The report states that "healthy diets" should have an appropriate caloric intake but goes on to suggest low amounts of animal-source foods, one of the most nutrient-dense foods available.
In this sense, the Commission has used meta-analyses to prescribe: 1) diets optimal for human health; and 2) the sustainability of crop and animal agriculture.
The projected increase in world population by 2050 probably will exceed the capacity of arable land to produce food, but the report seems to ignore that urbanization and subsequent encroachment of farmlands is a major loss of arable land.
The report suggests no additional land use for food production but ignores the concentration of resources in commercial finishing systems (poultry, pork, and beef). This is termed "factory farming" by social media, which has a negative connotation but has contributed substantially to a reduction in land mass necessary to produce livestock and poultry.
The Commission, based on its evaluation of metanalyses of diet and mortality, recommends a greater than 50% reduction in "unhealthy foods," meaning red meat and sugar. The Commission was prescriptive in its recommendation for the intake of beef and lamb (7 grams per day, or approximately ¼ ounce) and pork (also 7 grams per day) to improve human health and sustainability of food production.
However, U.S. per capita sugar consumption has increased from approximately 40 pounds per year to over 120 pounds per year in the last 50 years. During this period, obesity increased from approximately 14% of the U.S. population to over 35% of the population.
Correspondingly, percent calories from carbohydrates (simple and complex) in the U.S. diet increased from 42% to over 50% over this period. Percent calories from protein declined slightly whereas percent calories from fat (oils and animal fats) declined from 38% to 30%.
Most of the reduction in percent calories from fat was caused by a decrease in the intake of animal fats. Between and 1968 and 2018, per capita red meat consumption in the U.S. has fallen from 145 pounds per year to 109 pounds per year.
Declining beef consumption represents most of the decrease in per capita red meat consumption (from 82 pounds per year to 57 pounds per year).
In the light of decreasing red meat consumption but increasing obesity in the U.S., it would seem unreasonable to blame red meat consumption on obesity and related diseases such as inflammation and type II diabetes. In fact, in 2017 Lancet published a comprehensive study that documented even small intakes of fat (including saturated fats) strongly reduced total mortality and major cardiovascular disease (Lancet. 2017, 390:2050-2062).
Figure 2 of the Commission's report indicates that currently over 75% of greenhouse gasses come from fossil fuels and cement. They project that food production will be the largest cause of global environmental change beyond 2050 based on the assumption that greenhouse gasses from fossil fuels and cement will decline by approximately 80% in the next 30 years.
The Commission states that "Analyses also propose a global transition to clean energy by 2020, bringing emissions from energy use in all [energy] sectors to near zero." The assumption of a global transition of clean energy in the next 30 years supports their argument that agriculture will the primary source of greenhouse gasses in the future but seems unrealistic at best.
If the world population increases to 10 billion by 2050, some countries almost certainly will experience food shortage and possibly (and more importantly) a shortage in potable water. In many developed countries there currently is an explosion in the incidence of obesity and health-related diseases in all socioeconomic groups – food in these countries is plentiful and inexpensive.
The report correctly identifies food waste and a major problem but links it to "healthy diets from sustainable systems." Overly large restaurant and home servings certainly are linked to food waste and obesity; source of the food is not.
In the face of future global food shortages, it would be more logical and much more effective to change tactics. Instead of (or at least in addition to) prescribing what people should eat, we should be telling them to eat less – much less.
Smith is regents professor and faculty fellow in the Department of Animal Science, Texas AgriLife Research.
Subscribe to Our Newsletters
BEEF Magazine is the source for beef production, management and market news.
You May Also Like
---