May Beef Month: Leveraging checkoff dollars to drive beef demand
May Beef Month: Leveraging checkoff dollars to drive beef demand
State beef councils are hard at work hosting beef promotional events and educational campaigns during May Beef Month.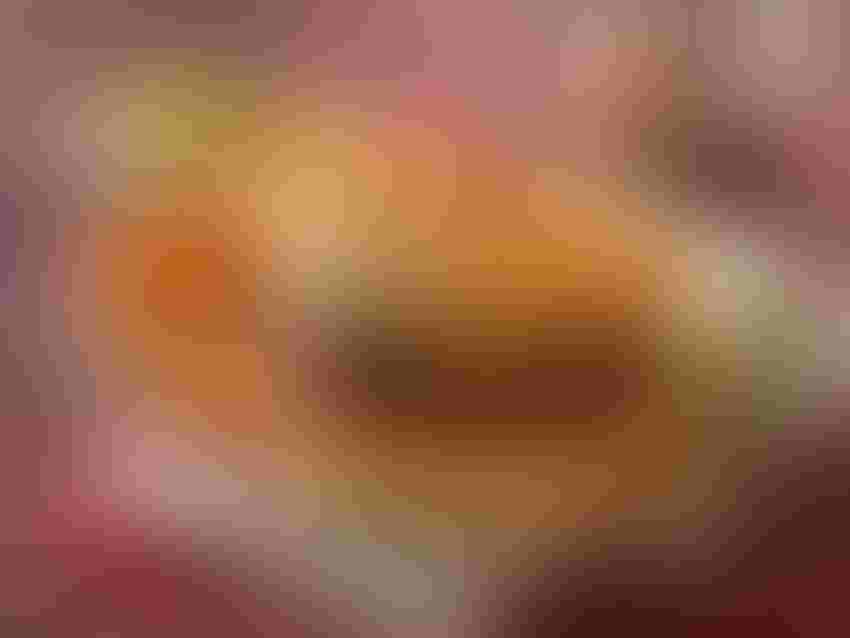 It's Beef Month, and state beef councils across the country are hard at work leveraging checkoff dollars to promote beef to consumers through fun and educational campaigns.
Throughout the month, I have and will continue to highlight some of these great promotional outreach events. In case you missed it, here are my previous blog posts on this topic:
As we enter the third week of Beef Month, here is a roundup of what a few of our state beef councils are up to. I love these unique promotions, which really connect with the target demographic of consumers and allow beef's nutritional profile to shine.
1. Georgia Beef Board (GBB) connects with women, athletes, moms and millennials
In the past year, I got to know the talented folks at the GBB while collaborating on a new children's book, "Can-Do Cowkids." Even as that project came to a close, I continue to keep up with Kaytlyn Malia, director of industry information and public relations, and the rest of the GBB crew as the work to promote beef to millennial consumers, athletes, working moms and more.
This week, GBB is hosting its third annual Cattle Drive 5K at Amerson River Park in Macon, Ga. Runners will feast on fresh steak biscuits following the event, and overall winners will receive "big and beefy" prizes!
Throughout the month, GBB has also hosted burger battles, a "barre, burgers and brew" event in collaboration with a local fitness instructor and popular pub, as well as numerous television and radio spots featuring great-tasting beef recipes. Way to go, GBB!
Check out what GBB is up to by clicking here.
2. South Dakota Beef Industry Council uses videos to tell beef stories
At home, the SDBIC has been busy promoting beef all month, as well. From educational videos featuring SDBIC Director of Nutrition Holly Swee's tips for proper storage and handling of beef, to spending Ag Day in the classroom teaching kids about beef, to sponsoring and supporting Team Beef members as they bike, run, swim and compete in athletic events, to creating touching video tributes to outstanding cattlemen and women, in South Dakota, consumers are getting strong messages about beef this month, thanks to the work of the SDBIC.
Follow along by checking out SDBIC on Facebook.
3. Ribeye the official the "State Steak" of Oklahoma
In Oklahoma, Beef Month gets "next level" with a proclamation that ribeye is the official steak for the state.
According to a report featured on News On 6, "Governor Stitt signed the bill into law on May 3 making the tender ribeye the state's official beef steak. He says it is a way of acknowledging Oklahoma's beef industry. State Senator Casey Murdock of Cimarron County authored the bill."
Oklahoma also continues to have a relationship with NBA athlete, Steven Adams, who shares why he "smashes steaks" to win games as a member of the Oklahoma City Thunder professional basketball team.
Read all about it by clicking here.
4. California Beef Council reaches consumers with FEED ME! podcast
Sharing the "stories behind the story of food," the FEED ME! podcast features host Marcus Majera as he talks with celebrities, food and lifestyle influencers, chefs and more to discuss food, cooking and how people connect by sitting around the table to eat.
The show is light, fun and informative and is a great way to highlight beef stories to a new audience. In its second season, you can listen to previous shows by clicking here.
Of course, this list isn't complete; It's just some of the unique promotions I've seen happening this month. With two weeks remaining in Beef Month, I'll continue to feature the fun ways producers, beef councils and consumers are celebrating our product this month! If you know of any great events or promotions happening for Beef Month, share them with me by emailing me at [email protected]. Thank you and happy Beef Month!
The opinions of Amanda Radke are not necessarily those of beefmagazine.com or Farm Progress.
Subscribe to Our Newsletters
BEEF Magazine is the source for beef production, management and market news.
You May Also Like
---