New documentary aims to dispel myths propagated by activists
New documentary aims to dispel myths propagated by activists
A new documentary will challenge vegan propaganda, and the film's producer is seeking industry support to complete his work on, "The Perfect Human Diet 2: Dispelling The Lies."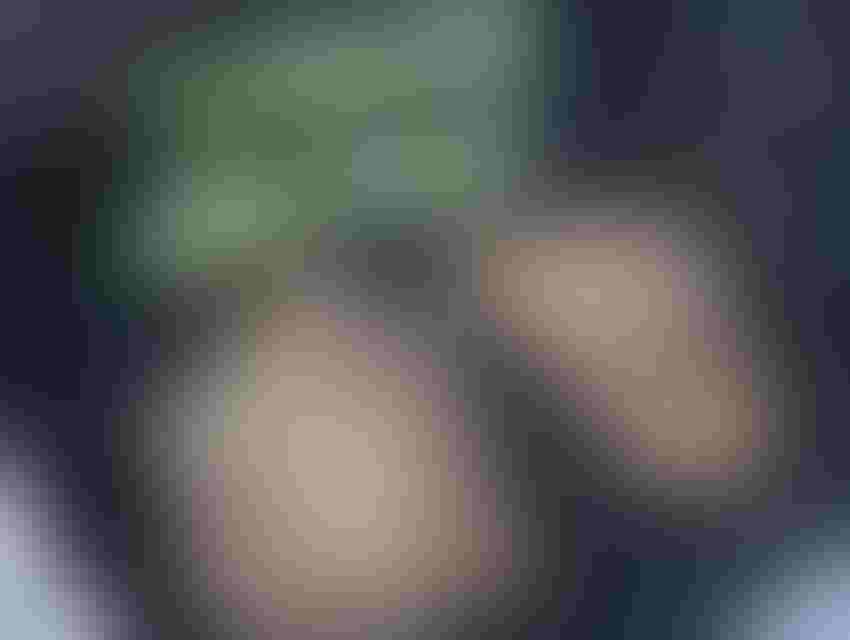 Today's consumer wants more information about where their food comes from and its impact on their health and the planet. And activists are more than willing to "bridge the gap" by spreading falsehoods and outright lies about who we are in animal agriculture and what we produce to feed, nourish and clothe the planet.
With platforms like Netflix and other streaming channels, documentaries have become the new playground for these activists to build their case, sensationalize stories and build drama. This can guide consumers down a path where they no longer trust farmers and ranchers to do a good job, treat animals well, take care of the planet and produce safe, nutritious food for us to enjoy.
Documentaries like Cowspiracy, What The Health and Forks Over Knives are perfect examples that attack animal agriculture and the consumption of meat and dairy products. Unfortunately, people are falling for these dramatized films and are making conscious decisions to go meatless or reduce meat consumption.
READ: On the Magic Pill, Halle Berry & the Ketogenic Diet
In 2012, investigative journalist CJ Hunt released a documentary of his own titled, "The Perfect Human Diet," which explored the obesity epidemic and diet-related diseases while also seeking to further understand ancestral native diets in contrast to modern dietary science. The film quickly rose to the number one spot as a top-selling documentary and top-selling independent film on iTunes USA and Canada.
Now, Hunt has a new project in the works, a second documentary titled, "The Perfect Human Diet 2: Dispelling The Lies." I recently had the chance to visit with Hunt about his project, and he says this film aims to dispel the lies propagated about animal agriculture by these popular vegan propaganda documentaries.
Hunt told me, "These films are undermining the health of millions and are rapidly becoming a real threat to our unencumbered access to healthy animal foods and meat. In fact, the lies propagated by these films are affecting government regulations, restrictions, and taxation right now to all foods' detriment.
"There are many more vegan films in the pipeline. Like commercial advertising, these propaganda films will only increase the false belief that meat and animal foods are the enemy. We can no longer leave these films unchallenged."
READ: Nina Teicholz debunks "What The Health" documentary
Currently, the film is in active production with interviews in the works. In its first stage of contributions, Hunt is looking for industry help in raising the funds needed to get this non-profit project off the ground.
Donate to the film and learn more about the project by clicking here.
"If you really want to support the film, but can't donate money, you can still make a big difference to the success of this fundraiser and the film's production," adds Hunt. "Anything you can do to get the word out about the film and direct people to the crowd funding page is invaluable. I am sincerely grateful for your help."
Hunt says his project will dispel myths and show the world the truth about animal food's positive effects on human health, sustainability and the planet.
"You can help protect and increase the unencumbered access to healthy animal foods and top-quality meat for everyone," he says. "You will help reveal the covert political story that is suppressing the truth about the positive effects of animal foods on human health, sustainability and the planet. And you can be directly responsible for helping save countless lives!"
READ: Beef is Hollywood's favorite punching bag
Hunt hopes to complete his film by 2020, and as a beef producer, I'll be excited to watch it upon its release. Our industry needs strong voices, and I'm thankful to have Hunt on our team, working to protect the meat case and the livestock producers who make it possible. Thank you, CJ!
The opinions of Amanda Radke are not necessarily those of beefmagazine.com or Farm Progress.
Subscribe to Our Newsletters
BEEF Magazine is the source for beef production, management and market news.
You May Also Like
---