Perdue announces investigation into market reaction to Tyson beef plant fire
Perdue announces investigation into market reaction to Tyson beef plant fire
Ag chief promises swift enforcement if any unfair practices are uncovered.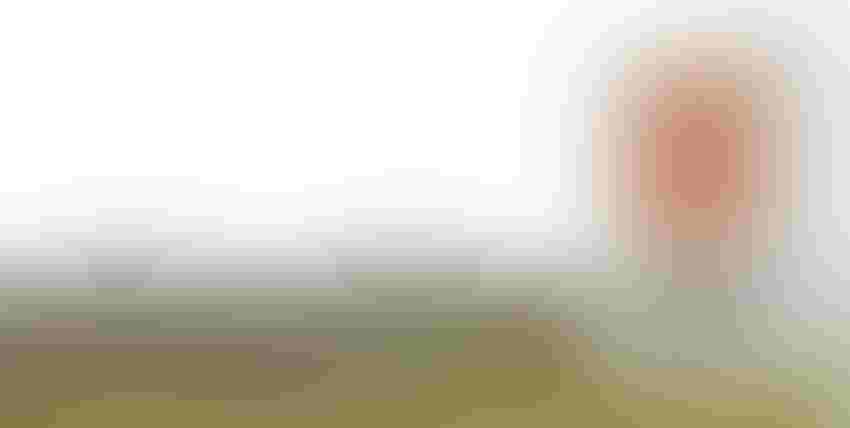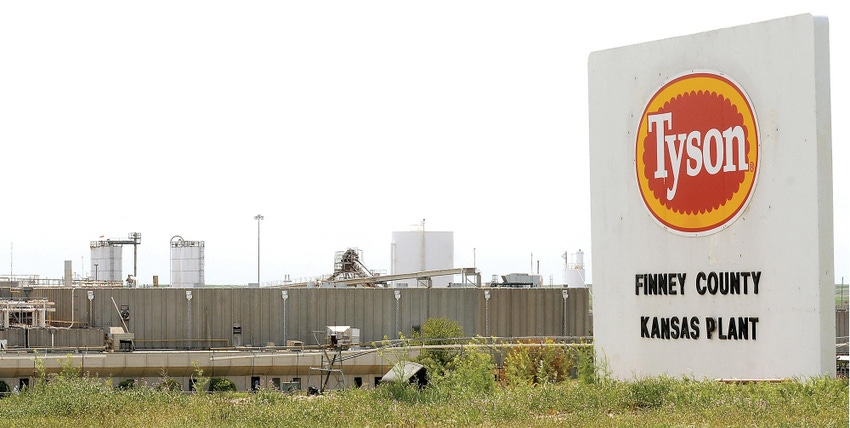 USDA Secretary Sonny Perdue promised that USDA's Packers and Stockyards Administration will investigate any unfair practices that may have resulted from the August 10 fire at the Tyson Finney County beef plant in Holcomb, Kan. The fire idled the plant for an undetermined length of time.
Market reaction to the fire was swift and severe, with feeder cattle and fed cattle prices plunging and wholesale prices skyrocketing. "Both the cash and futures markets reacted predictably the week ending August 17 to the fire that shut Tyson's Finney County, Kan., beef plant. The feedlot cattle trades were $5-6 per cwt lower…" according to BEEF's August 20 Fed Cattle Recap.
"As part of our continued efforts to monitor the impact of the fire at the beef processing facility in Holcomb, Kan., I have directed USDA's Packers and Stockyards Division to launch an investigation into recent beef pricing margins to determine if there is any evidence of price manipulation, collusion, restrictions of competition or other unfair practices, Perdue said in a statement dated August 28.
READ: Tyson fire disrupts market supply chain
"If any unfair practices are detected, we will take quick enforcement action. USDA remains in close communication with plant management and other stakeholders to understand the fire's impact to industry. 
"I have spent this summer visiting with cattle ranchers across the country, and I know this is a difficult time for the industry as a whole. USDA is committed to ensuring support is available to ranchers who work hard to the feed the United States and the world."
USDA's investigation drew quick praise from beef industry leaders.  "[This] announcement by Secretary of Agriculture Sonny Perdue demonstrates the government's understanding of the extreme strain placed on the cattle industry by the plant fire in Holcomb, Kan.," said NCBA president Jennifer Houston.
"We encourage USDA to look at all aspects of the beef supply chain and to utilize internal an external expertise in this investigation. We believe it adds transparency that will build confidence in the markets among cattlemen and women."
READ: Industry scrambles after Tyson fire
Missouri Cattlemen's Association President Bobby Simpson agreed, saying there is no harm in conducting an investigation to ensure integrity of the markets and to respond to the justified concerns of thousands of U.S. cattle producers. "In fact, it's simply the right thing to do. No matter the result of the investigation, good can come from better understanding what took place and how to best mitigate future disruptions, he said in a statement.
 "Cattle producers have sound reason to question market events that transpired after the Holcomb fire. While a sharp decrease in slaughter capacity was anticipated, slaughter actually increased some 9,000 head from the week prior to the fire," he said.
"Further, most expected this market disruption to cause uncertainty, but few could believe in one week fed cattle prices would drop 5% and Choice boxes would spike 9% while total slaughter increased. All the while, prices for feeder calves plummeted. The financial woes do not reside within one segment of the industry. It impacts the entire chain and causes lending institutions a high level of uncertainty as equity dwindles across the board.
READ: Markets continue recovery after Tyson beef plant fire
"We applaud U.S. Department of Agriculture Secretary Sonny Perdue for listening not to conspiracy theories or charts and graphs of economists. He leaned on the expertise of the men and women who have successfully made their living in the cattle business through mercurial markets, regulatory uncertainty, unpredictable weather and much more. These producers - from the cow/calf operator to the backgrounder to the feeder to the livestock market - understand the markets. They are good at what they do and when the overwhelming majority speak, we listen and this administration does as well."  
 
Subscribe to Our Newsletters
BEEF Magazine is the source for beef production, management and market news.
You May Also Like
---