Pharmaceutical reps promote beef to doctors
Pharmaceutical reps promote beef to doctors
The Texas Beef Council has employeed four pharmaceutical reps to sell beef as part of a heart-healthy diet to physicians.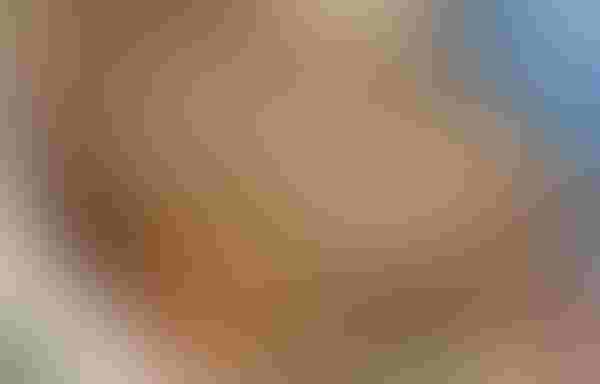 In 2006, my grandpa had a heart attack. I heard the news while competing at the National Beef Ambassador contest in Austin, Tex., and I prayed that I could win the contest for my grandpa and bring him the good news to cheer him up while he was in recovery at the hospital.

I did win that contest, and showing Grandpa my plaque is still one of my favorite memories. And I credit my year as a Beef Ambassador — a program of the beef checkoff — as one of the most important catalysts for my career. In addition to promoting beef to consumers across the country, it also opened up many doors for me in the industry, including this blogging gig with BEEF. So for all of that I am thankful.

With fond memories of my time in Texas at the national competition, I was recently reminded of the good work the Texas Beef Council does on behalf of our nation's beef producers.

The Texas Beef Council has launched a unique program promoting beef in a heart-healthy diet that employees the expertise of award-winning pharmaceutical sales reps with experience in cardiac health and nutrition based in Dallas and Houston.

According to a release from the Texas Beef Council, "In 2016, Texas Beef Council hired two pharmaceutical sales reps who visit physicians seeing a minimum of 300 high cholesterol patients per month. Each office visit varies in scope, but the goal of delivering science-based information and discussing it with the physician one-on-one remains the same. Today, there are two reps in Dallas and two reps in Houston working to educate MDs on behalf of Texas cattlemen and women.

"Initial research was conducted to determine why and in what instances doctors were limiting their patients beef intake. Additional research examined what type of messaging and delivery would most resonate with physicians. Realizing doctors have limited time with each patient, the Texas Beef Concil developed a 'How to Lower Your Cholesterol' patient brochure for doctors to distribute to their patients. The brochure, paired with the messaging delivered by the reps, work together to bring the research to both the doctor and the patients to support them eating more beef in their new heart-healthy lifestyles."

This is a genius move on the part of the Texas Beef Council. Looking back to my grandpa's stint in the heart hospital following his heart attack, one of the first things the doctors suggested to him was that he cut red meat from his diet. However, research shows that beef can fit into a heart-healthy diet, and to date, the Texas Beef Council reps have reached more than 4,137 doctors in one-on-one visits, which considering their number of people they consult each year, has the potential to impact more than 1.2 million patients per month.

According to the press release, "The information provided covers three main research concepts: the evolution of lean beef, the BOLD study (Beef in an Optimal Lean Diet), and a meta-analysis comparing beef to chicken in a cholesterol lowering program. Physicians and patients leave knowing beef does fit into a healthy diet and can be just as effective as chicken in lowering cholesterol."

If you're interested in receiving a copy of the patient brochure, email [email protected] or call toll-free 1-800-846-4113.
The opinions of Amanda Radke are not necessarily those of beefmagazine.com or Penton Agriculture.
Subscribe to Our Newsletters
BEEF Magazine is the source for beef production, management and market news.
You May Also Like
---