Supreme Court decisions could have major impact on beef checkoff
Supreme Court decisions could have major impact on beef checkoff
Those who wish to destroy the industry will not succeed by bringing down the checkoff, they will succeed only if we fail to respond appropriately.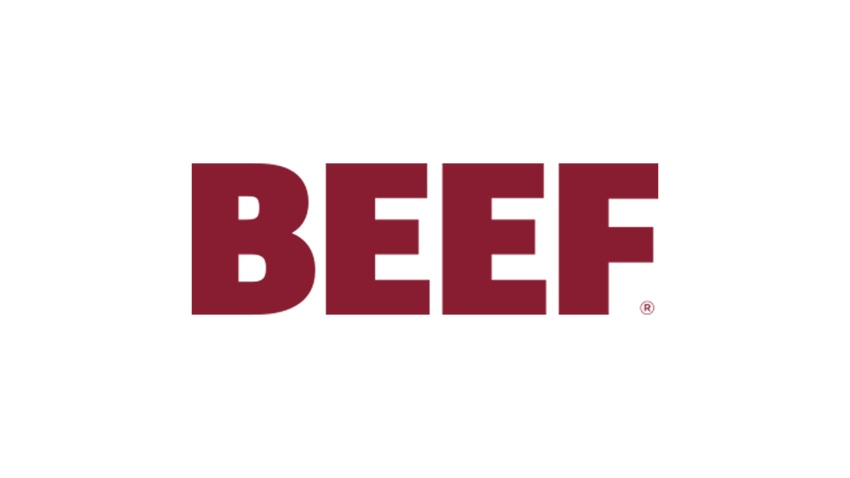 Editor's note--this opinion piece has been updated to correct the facts surrounding the OCM complaint filed with USDA regarding the Oklahoma beef checkoff.
The industry has been watching the courts closely as the beef checkoff has been the subject of legal challenges. Just this week, the Organization for Competitive Markets (OCM) filed a complaint with USDA about the the beef checkoff in Oklahoma. According to an OCM release, "The Organization for Competitive Markets (OCM) filed a complaint with the U.S. Department of Agriculture's Office of Inspector General following the discovery that the Oklahoma Beef Council has joined the Oklahoma Cattlemen's Association, an agriculture industry trade organization, in campaigning and promoting a "yes" vote on a state referendum that would force Oklahoma farmers and ranchers to pay in addition to the Federal Beef Checkoff fee, an additional state fee of $1.00 for every head of cattle they sell.
"The complaint states that "The Council and the national Beef Checkoff's funds and trademarked logo, mark and symbol are illegally being used to promote and influence government policy and action by supporting and promoting a "yes" vote on the referendum. […] Federal law explicitly bans The Beef Council from influencing governmental action or policy. Supporting and promoting an increase in fees by The Beef Council is clearly a violation of this explicit prohibition."
However, this complaint is really a side show. One of the cases on the Supreme Court docket that will have a major impact on the challenges being launched against the checkoff is Janus v. American Federation of State, County and Municipal Employees, Council 31. This case looks to affect those states with mandatory union membership dues for government employees.
This case is important to the checkoff because it will give us our first real indication of how the new court will behave with Justice Neil Gorsuch on the bench. This is a monumental decision, because these unions have been able to funnel over $1 billion to left-leaning causes since 2010, according to The Center for Union Facts.
It also isn't about the survival of the union movement, as it has been portrayed, even though slightly less than half of all union members are government union members. Forced union dues isn't just about funding the progressive movement, it is a freedom of speech debate and whether or not anyone can be forced to involuntarily contribute to a message.
Does freedom of speech include the freedom to refrain from subsidizing it? Certainly, the checkoff is different as it was created by Congress and, obviously, minority views can and will continued to subsidize things they do not believe in or agree with. There is a huge difference legally and intellectually from a congressionally-mandated program and forcing someone to join a union.
Similarly, the court is scheduled to listen to Masterpiece Cakeshope, ltd. v. Colorado Civil Rights Commission. This is the case about whether or not a company can be forced to make a cake for a gay company. This case has been portrayed about gay rights, but is actually once again a First Amendment issue. Under what circumstances can a person be forced to violate their own constitutional rights? Does the government have the power to force a business to violate the owners' religious principles?
The reason this case is important is because Justice Anthony Kennedy's vote is not completely discernible. Will it be cast as a freedom of religion or as a gay rights issue? This is important because it will dictate whether the priority of the new court will be decided based upon political or constitutional grounds.
The newly-created state beef checkoff programs, of course, will not be affected by any of these decisions as they are largely voluntary in nature, rendering them mute. However, the future of the national checkoff programs remain in question. Whether it is a political or legal decision may not dictate the outcome, but it certainly changes the battle field. It is sad that the law of the land is expected to be decided by a series of 5-4 decisions.
In the end, the future of the beef checkoff will not be determined by court decisions, it will be determined by the commitment of ranchers to the beef industry. Any decision only requires that one comes in compliance; it doesn't preclude or stop our ability to build demand. Those who wish to destroy the industry will not succeed by bringing down the checkoff, they will succeed only if we fail to respond appropriately.
Subscribe to Our Newsletters
BEEF Magazine is the source for beef production, management and market news.
You May Also Like
---