Trending Headlines: Fake meat gaining traction in Nebraska
Trending Headlines: Fake meat gaining traction in Nebraska
What's new with alternative proteins like lab-cultivated meats and plant-based patties? Here's a roundup of the latest headlines.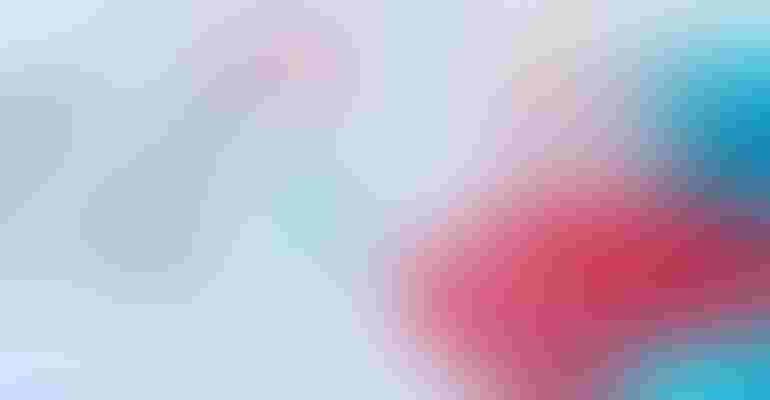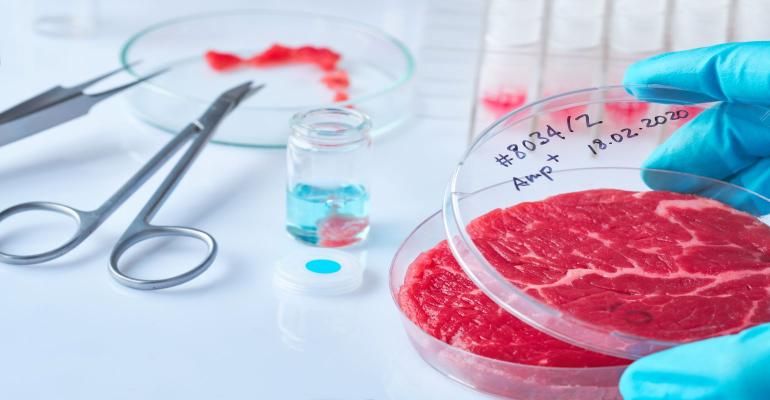 As farming for plant-based meat companies gains traction in cattle country, it's become an interesting study to look at how investors, the media, and politicians view the future of food.
This should raise alarm bells for cattle ranchers because their eyes are clearly not set on animal agriculture, unless it is to attack our industry.
Browse these recent headlines, and let me know what you think!
1. "Long prized for its cattle, Nebraska is joining the plant-based meat boom" by Richard Hall for the Independent
Hall writes, "But the same ecosystem that gave Nebraska its bounty of beef is now providing fertile ground for another industry which, if not a threat, is almost certainly a competitor. Here in the beef state – of all places – fake meat is on the rise.
"Plant-based alternatives to beef have gained a foothold here in the form of the humble pea, which is a main ingredient in meat substitutes due to its high protein value. The battle between fake meat and the real thing has become something akin to a culture war across the country.
"Could Nebraska become a new frontline?"
2. "Don't call it 'lab-grown:' Upside Foods responds to USDA's labeling plans for cultivated meat" by Jean Marston for Green Queen
Marston reports, "In the U.S., the rule-making process around labeling will be an important one for cultivated meat, and public comments, including those of companies in the cultivated meat industry, are a critical part of this process. That comment period ended last week.
"'The labeling of cultivated meat and poultry products will be a crucial component of how our industry conveys the basic nature, essential characteristics, and value of these products to consumers,' Upside Foods said in its commentary to the USDA."
3. "New Culture bags $25 million to serve animal-free mozzarella in pizzerias by 2022" by Sally Ho for Green Queen
Ho writes, "New Culture, the San Francisco startup developing animal-free cheese, has closed its Series A round with $25 million. The funds will go towards scaling up production and growing its team ahead of the launch of its precision fermentation mozzarella cheese in pizzerias by 2022.
"The animal-free cheese brand's oversubscribed Series A round was led by tech investor Ahren Innovation Capital and alternative protein investor CPT Capital. Other investors include the American food ingredients giant's ADM Ventures, Dr. Oetker's-backed Be8 Ventures, Kraft Heinz's venture capital arm Evolv, SOSV, and S2G Ventures."
4. "ADM completes acquisition of Sojaprotein strengthening plant-based protein capabilities" by ADM
"ADM has been at the forefront of pioneering innovation in alternative proteins for more than seven decades, and we continue to invest to expand our capabilities to meet fast-growing demand for new protein solutions as we grow our nutrition business worldwide," said Vince Macciocchi, president of ADM's Nutrition business. "We welcome our new Sojaprotein colleagues to ADM, and we look forward to working with them. Together, ADM and Sojaprotein are perfectly positioned for continued growth as we work to meet the needs of European consumers who are looking for locally-sourced, non-GMO plant-based ingredients in their food and beverages."
5. "Mexico's Desserto Cactus alt-leather gets v-label certification, launches boxing gloves with Adidas" for vegconomist
"Desserto, the biomaterial made from cactus from Mexico, has obtained the V-Label certification, the most internationally recognized mark for the labeling of vegan and vegetarian products and services. The alt leather brand has also announced a new line of boxing gloves made with Adidas.
"The V-Label seal has become the most widely used vegan symbol worldwide with more than 40,000 certified vegan-friendly products. The certification guarantees that the product is totally free of ingredients of animal origin. DESSERTO has been proving the versatility of the biomaterial recently, collaborating with BMW and H&M amongst others, while also winning awards from PETA."
6. "The world's largest meat processor is entering the 'cultured meat' market" by Jannat Un Nisa for Wonderful Engineering
Per the article, "JBS, the world's largest meat processor, plans to buy majority ownership in BioTech Foods, a Spanish cultivated meat company, as part of a $100 million investment in the budding sector.
"'The acquisition marks the company's entry into the cultivated protein market,' JBS said in a statement.
"JBS processes beef, chicken, and pork, as well as their byproducts. The company generates around $50 billion in revenue annually, according to financial reports. The concept of cultured or cultivated meat is already gaining popularity among the general public."
The opinions of Amanda Radke are not necessarily those of beefmagazine.com or Farm Progress.
Subscribe to Our Newsletters
BEEF Magazine is the source for beef production, management and market news.
You May Also Like
---