Vilsack wants EPA to 'learn and listen' on WOTUS
Vilsack wants EPA to 'learn and listen' on WOTUS
Ag stakeholders interested in how EPA will rewrite WOTUS under Biden administration.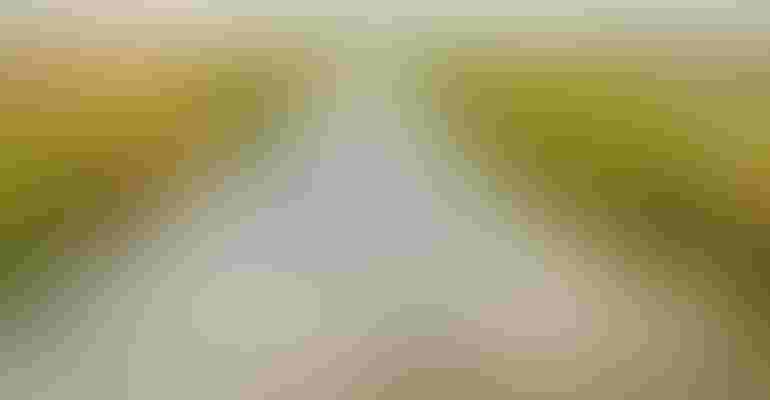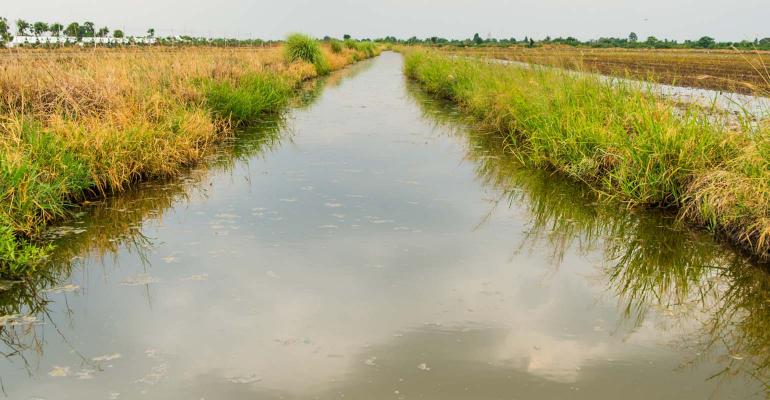 petcharaPJ/ThinkstockPhotos
As the Environmental Protection Agency begins its work of again attempting to articulate federal jurisdiction of waters of the U.S., Secretary of Agriculture Tom Vilsack says the USDA has an important role in helping ensure the final rule offers clarity for farmers, as well as written in a way that takes into consideration farmers' concerns.
On December 7, 2021, the EPA and the Army Corps of Engineers proposed a new rule that would reverse the Trump-era Navigable Waters Protection Rule and revert to the pre-2015 regulatory regime that again brings terms such as significant nexus and muddies the waters with case-by-case determinations.
While speaking on the sidelines of the American Farm Bureau Federation annual meeting, Vilsack says USDA has three primary responsibilities as EPA begins its work of writing the rule. The first is to "encourage EPA to learn and listen and listen and learn, in that order," Vilsack says. "I think that Administrator [Michael] Regan has taken that message to heart."
Vilsack says he thinks EPA recognizes the importance of going out and listening to farmers and making sure that as decisions are made and as things are structured and implemented, that they're done in a way that takes into considerations the concerns and issues that farmers may raise. In early January, key EPA and Corps officials heard from farmers during an agricultural stakeholder discussion on the agricultural implications of the rule hosted by the Small Business Administration.
Related: Farmers' voice heard on WOTUS rewrite
Vilsack says USDA's second responsibility as it relates to the writing of the new rule is to make sure that USDA can continue to provide input. As these decisions are being made, Vilsack says it is important USDA is "given the opportunity to weigh in to make sure that everything has been thought through and everything has been considered before final decisions are made which we hope to be able to do."

And finally, Vilsack says once decisions are finalized by the EPA, what can the USDA do in terms of its resources enable implementation of whatever the rule is to be as easy as possible for farmers?
Stakeholder input
EPA's own Farm, Ranch, and Rural Communities Advisory Committee issued a report on WOTUS recommendations that those in agriculture also support. The FRRCC is chartered by the EPA and represents a diverse group of stakeholders including academia, industry, non-governmental organizations, and state, local and tribal governments.
FRRCC's recommendations include:
Ensuring EPA compliance with the Clean Water Act and Supreme Court precedent limiting federal jurisdiction over bodies of water.

Developing a clear definition of WOTUS that is easily interpreted by farmers and ranchers.

Protecting WOTUS exemptions for common agricultural features, including farm ditches, stock ponds, prairie potholes, prior converted cropland and other small, isolated water features.

Reconsidering the EPA roundtable process to ensure that all stakeholders have an opportunity to voice concerns on WOTUS rulemaking.
Scott Yager, National Cattlemen's Beef Association chief environmental counsel, says NCBA strongly supports the committee's recommendation to develop a clear and limited WOTUS definition and protect key exemptions for common agricultural features.
"With the EPA's convoluted approach to soliciting public comments and stakeholder perspectives on WOTUS, NCBA encourages the EPA to listen to its own advisory committee's recommendation, and the recommendation is clear: farmers and ranchers need clear rules and regulatory certainty to be successful," Yager says.
Sharing concerns
Courtney Briggs, American Farm Bureau Federation senior congressional relations director, says many farmer members appreciated the bright line that farmers could understand in the definitions of WOTUS under the NWPR of where federal jurisdiction ends and state jurisdiction begins.
Under the new proposed rule, many features are now subject to require Army Corps' permission to move dirt or apply product to your property, she warns. She explains the proposed rule retains two important exemptions for prior converted cropland and wastewater treatment, but the original 1983 prior converted cropland definition does not include many of the advances and improvements made in the NWPR.
Ephemerals is an important category that Briggs says AFBF will be watching on how the government proposes to regulate ditches, drainage and low spots in farm fields that may allow for case-by-case determinations of whether this piece of land will have a significant impact on downstream waters.
Under Sections 404 and 402, Briggs explains farmers could be subject to permitting requirements if the Corps deems your land is subject to federal jurisdiction whether that is plowing, planting or fence building near an ephemeral feature.
"Permits equal time and money and take several months," Briggs says.
Currently, EPA has an open comment period on the proposed rule until February 7, 2022. If you would like to send your comments with the assistance of a pre-formatted letter from AFBF, visit their advocacy page. Or visit www.regulations.gov/document/EPA-HQ-OW-2021-0602-0001.
Subscribe to Our Newsletters
BEEF Magazine is the source for beef production, management and market news.
You May Also Like
---