We've come a long way in producing high-quality beef
We've come a long way in producing high-quality beef
At one time, Prime carcasses were merely a happy accident. Then beef producers caught on.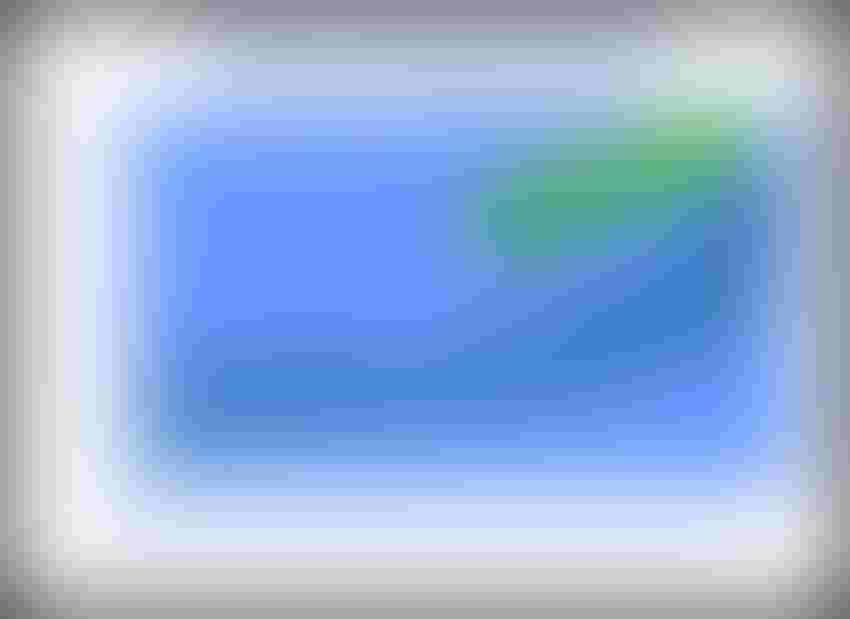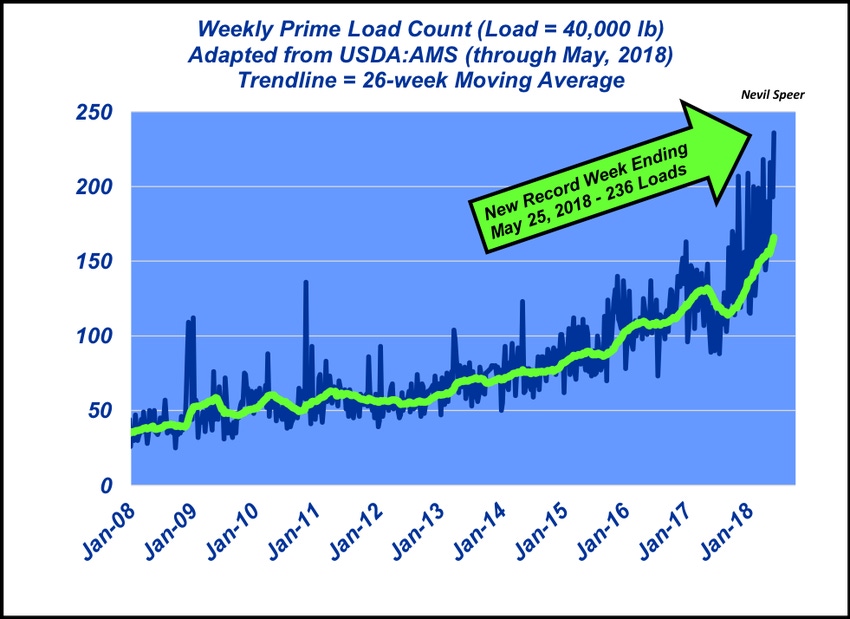 The focus of last week's Industry At A Glance was on the importance of the top-end of the beef market to the overall industry. Most notably, during the first several weeks of May, the aggregate of Prime and branded sales represented approximately 26% of all boxed beef revenue – that market share is a new milestone. Moreover, May witnessed Prime and branded weekly sales totaling nearly $160 million in mid-month, also a new record.
That focus draws attention to this week's focus: weekly Prime load count. The industry has proven very successful at producing more high-quality beef. That's readily evident in this week's illustration. It highlights just how far the industry has progressed at the very top end.
Looking back 10 years, the industry was selling between 25 and 50 loads of Prime product per week. That average didn't surpass 50 loads on a consistent basis until late 2010. But fast forward just two years, and the beef industry started piling on. The momentum seems to be gaining speed.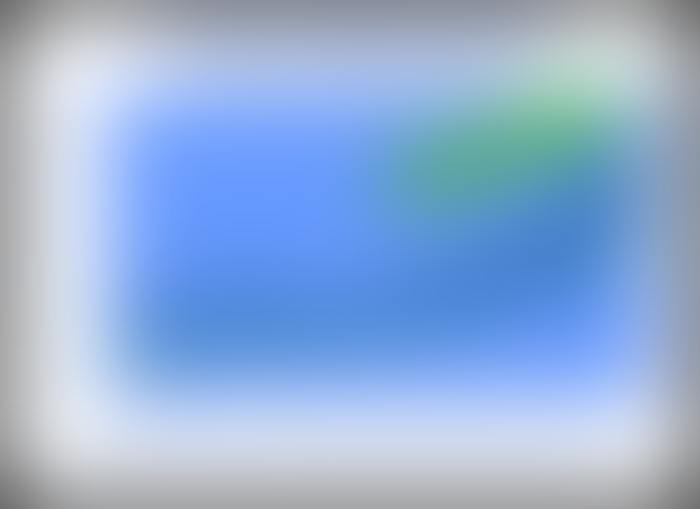 Weekly sales of Prime product have consistently gone up year over year since that time. The consistent increase during the past five years is remarkable. And note that this spring has seen new all-time records. 
Meanwhile, conventional wisdom would tell us that the premium for Prime versus Select would decline over time, given the surge in available product.  That hasn't occurred: In fact, the premium in May hovered around $27 per cwt – that's $2 better than May 2008 while selling more than five times the amount of product. 
That's an overwhelming demand signal for high quality beef. How do you perceive this trend in the marketplace? What changes have you made, and/or making, to adapt to the changing beef market environment? Leave your thoughts in the comments section below. 
Nevil Speer serves as an industry consultant and is based in Bowling Green, KY. Contact him at [email protected].
Subscribe to Our Newsletters
BEEF Magazine is the source for beef production, management and market news.
You May Also Like
---