WEBINAR: A Pulse on the Beef Industry's Environmental Hoofprint: Sustainability & Policy Perspectives
WEBINAR: A Pulse on the Beef Industry's Environmental Hoofprint: Sustainability & Policy Perspectives
FREE webinar for the beef industry.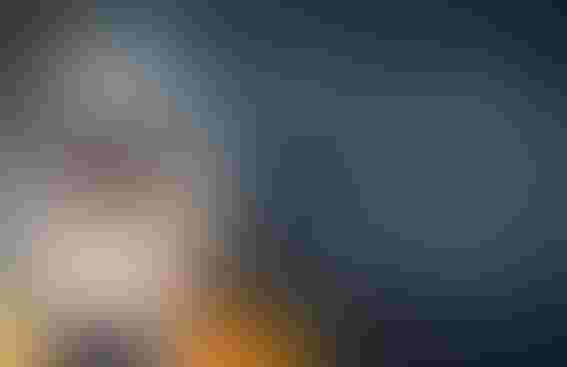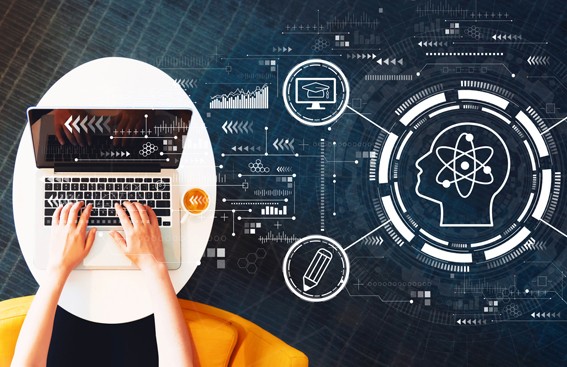 The U.S. beef industry has greatly reduced its environmental "hoofprint" over time. Despite this progress, beef cattle producers and industry stakeholders continuously need to proactively demonstrate how they are working to improve the environmental impact of beef production. In this webinar, hosted by Elanco Animal Health, join beef industry experts as they discuss environmental stewardship efforts currently underway, the future of sustainability in beef production – including the impact of cross-industry partnerships to advance sustainability efforts – and what to expect from the new administration from a policy standpoint.

In this webinar, you will learn:
Current efforts to support sustainable beef production

What to anticipate for the future of the beef industry related to environmental stewardship

Ideas for implementing new, sustainable practices in beef production

What policies to expect from the new administration

The impact of cross-industry partnerships on advancing beef sustainability efforts
Speakers joining us will be:


Dr. Sara Place
Chief Sustainability Officer
Elanco Animal Health
Dr. Sara Place is the Chief Sustainability Officer at Elanco. Prior to Elanco, she was the senior director for sustainable beef production research at the National Cattlemen's Beef Association and an assistant professor in sustainable beef cattle systems at Oklahoma State University. She received her PhD in Animal Biology from the University of California, Davis, a BS in Animal Science from Cornell University, and an AAS in Agriculture Business from Morrisville State College.


John Butler
Chief Executive Officer
Beef Marketing Group
The Beef Marketing Group (BMG) is a producer cooperative consisting of 17 cattle feeding and growing operations located in states of Kansas and Nebraska. The cooperative formed in 1987, harvests 600,000 cattle annually, and with Butler's guidance, has been focusing on consistently producing value added beef and beef products that meet customer demands. The group has developed a number of initiatives that have provided end–users with a constant supply of high-quality specified beef products.
BMG has implemented across all of its operations the Progressive Beef program, a verified system of best management practices, which include components of Food Safety, Animal Care and Sustainability.
Butler is a second-generation cattle producer and has spent his career building and implementing beef supply chain programs with the end in mind from the beginning. John has served in a number of industry leadership roles, including Chairman of the Beef Industry Long Range Plan, Chair of the United States Roundtable for Sustainable Beef, and an Executive Committee member of the U.S. Meat Export Federation. John also serves as a Non–Resident Fellow for the Noble Research Institute. John and his wife Sandy have two children and live in Manhattan, Kansas.


C.J. Blew
Owner
Blew Partnership
C.J. Blew farms and ranches in a family partnership headquartered in Hutchinson Kansas. The operation is spread throughout South Central Kansas, with a land base of native range land, grazed cover crops, and irrigated perennial pastures. Blew Partnership consists of a commercial cow calf, stocker/backgrounding, and feeder operation. The Blew family's Red Angus cow herd produces data driven, value added feeder cattle and commercial replacement heifers. The operation uses an extensive AI and carcass testing program with partnered Red Angus seed stock producers.
C.J. is an active leader in the ag cooperative system, currently serving as first vice chairman on the CHS board of directors and as a director on the board of Mid Kansas Cooperative Association. C.J. also serves on the Red Angus Association of America strategic planning and alliance committees, Kansas Red Angus Association board of directors and on the Hutchinson Community College Ag Advisory Board. C.J. is a member of National Cattlemen's Beef Association, Kansas Livestock Association, the Red Angus Association of America, and the Texas Cattle Feeders Association.


Adam Putnam
CEO
Ducks Unlimited
Ducks Unlimited CEO Adam Putnam is a hunter, angler, and lifelong advocate for conservation and agriculture. Ducks Unlimited conserves, restores, and manages wetlands and associated habitats for North America's waterfowl. Since 1937, DU has conserved hundreds of millions of acres across the U.S., Canada and Mexico, thanks to more than 1 million members, volunteers and supporters.
Prior to his role as CEO, Adam was the Commissioner of Agriculture for the state of Florida where he led the nation's largest state agriculture department and was responsible for the management of 1.3 million acres of state forests, running the state Energy Office, and promoting the state's $9 billion agriculture industry. As Commissioner, Putnam was a strong advocate for Florida's water resources. During his tenure he expanded Florida's Best Management Practices Program for water to more than 7 million acres, saving an average of 19 million gallons of water daily. As a result of his leadership in water policies, in 2017 Adam was the first elected official awarded the U.S. Water Prize from the U.S. Water Alliance. Prior to serving as Commissioner, Adam served five terms in the U.S. House of Representatives, elected in 2000 as the youngest member of Congress at the time and the youngest ever from Florida. He has also served as co-chairman of the Congressional Sportsmen's Caucus, as a member on the Agriculture, Financial Services, Resources and Rules Committees, chaired a subcommittee on the Government Reform and Oversight Committee, Republican Policy Chairman, and Republican Conference Chairman.
Adam is a fifth-generation Floridian and a graduate of the University of Florida where he obtained a bachelor's degree in Food and Resource Economics. He has also been awarded an honorary Doctor of Laws degree and served as a Rodel Fellow at the Aspen Institute. In 2010, he was the E.T. York Distinguished Lecturer at the University of Florida. Adam and his wife, Melissa, reside in Memphis and have four children.


Jesse Sevcik
Executive Advisor, Global Government Affairs
Elanco Animal Health
Jesse Sevcik serves as executive advisor for global government affairs for Elanco Animal Health. Elanco develops, manufactures, and markets animal health and veterinary products in more than 90 countries. Jesse joined Elanco in September 2008. His responsibilities include overseeing Elanco's global government affairs team, its agenda, and representing the interests of Elanco and its customers before governments, stakeholders, and global institutions. He has testified and presented before governments on trade, antibiotic policy, sustainability, food safety, pharmaceutical and biological innovation, and access to veterinary medicines.
Jesse comes to Elanco after working for the North American Meat Institute, where he was responsible for day-to-day congressional relations and lobbying activities. In this role, Jesse was accountable for developing and executing lobbying strategies to advance the association's objectives before Congress. Jesse also served in policy capacity at the National Milk Producers Federation (NMPF), where he led their environment committee and developed, edited, and published an environmental stewardship guide for dairy farmers. Prior to NMPF, Jesse served in a Washington-related capacity with Farmland Industries Inc. and the U.S. House of Representatives for then-Congressman Jay Johnson.
Sevcik also holds a number of leadership positions, including serving as a board member for the International Feed Industry Federation, the U.S. Food and Agriculture Export Alliance, and as past chair and current member of the HealthforAnimals' Leadership Team. He graduated from St. Norbert College with a degree in political science and has pursued post-graduate work in leadership and applied economics at INSEAD and Johns-Hopkins University. Jesse is a native of Wisconsin and now lives in the Washington, D.C. area.


Jeff Simmons
President and CEO
Elanco Animal Health
Jeff Simmons serves as President and Chief Executive Officer of Elanco Animal Health. As a global leader with a 65-year track record of growth, Elanco provides comprehensive products and knowledge services to improve animal health, welfare and food animal production with 125 brands in 90 countries. During his time with the company, Jeff has gained perspective on food and companionship that sparked a deep conviction for the power of healthy animals and created a vision for Elanco centered on Food and Companionship Enriching Life.
Jeff brings his passions for food security and enabling leaders to life daily through his pursuits with HATCH for Hunger™ and Edge Mentoring. As the co-founder of HATCH, Jeff and the team have created a unique model to sustainably deliver eggs to food banks across the country. Jeff also founded Edge Mentoring, one of the fastest-growing mentorship organizations in the country, designed to equip and accelerate whole-life excellence in leaders.
Jeff has also held a number of leadership positions, including serving as a former board member and chairman of the compensation committee for Chiquita Brands. He has completed terms as president of the Health for Animals, chairman of the FFA Foundation Board and as a board member of Gleaners Food Bank of Indiana.
Sponsored by: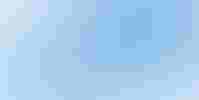 Unable to attend? Register anyway. All registrants will be sent a link to the webinar archive so you can view it at your own convenience.
Subscribe to Our Newsletters
BEEF Magazine is the source for beef production, management and market news.
You May Also Like
---