Cattlemen's College Review: Finding Profitability In Volatile Times
Cattlemen's College Review: Finding Profitability In Volatile Times
The beef industry faces unprecedented volatility, but the opportunity for profitability in the cow-calf and stocker business looks bright, if producers practice discipline combined with innovative strategies.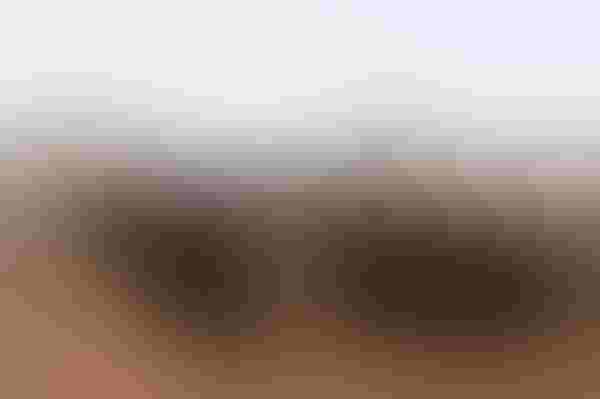 "What best describes volatility?" Nevil C. Speer, Western Kentucky University, asked at Pfizer's Cattlemen's College, part of the opening day of the 2012 Cattle Industry Convention and Trade Show in Nashville, TN.
Ranchers in attendance were polled and 73% see it as a shifting market.
"In 1998, $16.95 billion came into the beef production sector; in 2011, it was $33.10 billion. This doesn't necessarily mean more profit, but it does mean more opportunity. In December 2009, fed cattle traded at $125/cwt. That's a 55% increase in prices. During the same time, the S&P 500 increased by only 15%. This is the first time the beef industry has outpaced the broader economy. If there has been one winner in the past two years, it's been the cattle business. We have earned it; we have paid our dues."
With an ongoing liquidation of the U.S. beef cattle inventory, there are less than 4% of U.S. cow-calf operators who have more than 200 cows; this represents 7% of the total cow inventory. And, the cost of doing business continues to grow.
According to the USDA Ag Resources Management Program, the annual cash cost for running a beef cow is $535/head. This number grows to $1,065/head for operators with fewer than 50 cows.
"Capital requirements have increased in recent years for commercial operations," says Speer. "This is due to higher commodity prices and market volatility. There will be no reprieve from needing to be hyper-vigilant in terms of decision making, marketing and risk management decisions. The most important factor in guarding against external event risk is managing costs, evaluating expansion opportunities, increasing your working capital reserve, refinancing long-term debt and paying down short-term debt."
Speer ended his presentation by polling the audience, "Do you plan to expand your cowherd in the next 1-5 years?"
Showing their resilience to continue to compete in a volatile market, a resounding 73% said yes. How about you? Are you planning to increase your cow numbers? What factors are you considering when buying cattle?
Subscribe to Our Newsletters
BEEF Magazine is the source for beef production, management and market news.
You May Also Like
---