High retail beef prices are a double-edged sword
High retail beef prices are a double-edged sword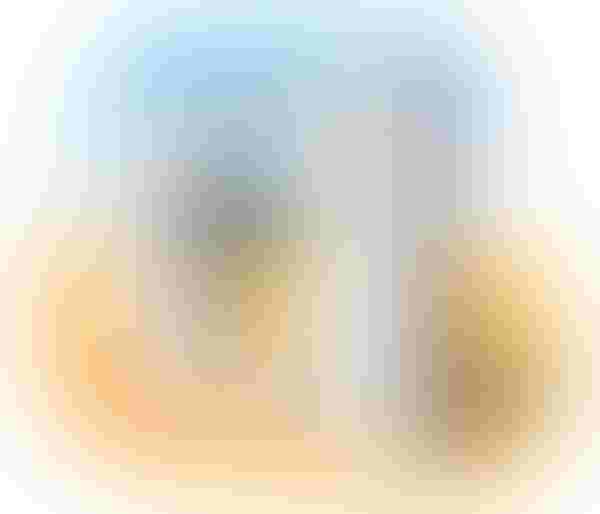 Record-high retail beef prices are the industry's double-edged sword. On one hand, the prices reveal consumers' willingness to buy beef because they recognize its value equation. On the other hand, beef has become deeply uncompetitive with pork and chicken, and even ground beef has been priced out of the reach of some consumers.
Both scenarios have important implications. While beef prices might have put in their record highs for the year, they will remain elevated well into 2016, when beef production will increase 4% year on year. Beef will continue to be uncompetitive with pork and chicken, as production of these two meats will be even larger the rest of this year — and in 2016.
Pork production is on target to hit 24.5 billion pounds this year, exceeding beef production for the first time since 1950. Broiler production is forecast to be 40.5 billion pounds, up 5% on last year. In per capita terms, Americans will eat 64% more chicken this year than beef.
High beef prices have impacted boxed beef prices and live cattle prices. Retail prices hit a new all-time record in June of $6.11 per pound (USDA's All Beef price), up 5 cents from May. These prices caused weaker-than-expected beef sales during the two largest beef holiday weeks: Memorial Day and July 4. So, the expectations for beef sales for the Labor Day holiday week were lower than normal.
Retailers set their prices high in June and featured beef less because the daily Choice cutout hit a record high of $265.59 per cwt on May 19. But this eventually choked beef sales at retail. So the cutout plummeted to $230.70 by July 24, its lowest daily level since May last year. Live cattle prices held up better, but at a cost. After holding steady into July, they fell $6.50 per cwt in three weeks before recovering the last week of the month.
The decline increased the amount of money cattle feeders are losing. Their ongoing losses will pressure feeder cattle prices this fall. Cattle feeders mitigated the price decline by holding back cattle. This, though, might have two consequences this fall. Carcass weights are likely to set new record highs a month ahead of their seasonal peak. In turn, this might coincide with more cattle having to be marketed than forecast earlier in the year. Analysts have warned that feeding cattle longer is causing a backlog. This month might offer evidence as to whether the backlog is real or not.
Another consequence of the high prices has been losses for fed beef processors since last October. Tyson Foods, the industry's largest fed beef processor, reported a $7 million operating loss in the second quarter, when packers normally make their best money. Tyson thus had three quarterly losses in a row. Third-quarter margins will be only slightly better. Such accumulated losses put at risk the future of smaller fed beef processors, which the industry cannot afford to lose.
In light of beef's sales woes, it is surprising that beef industry leaders did not focus at all on making beef more competitive with other proteins when they developed a new five-year plan for the industry. A task force made improving demand for beef the single most important strategic objective the industry should pursue. But nothing was spelled out as to how to cut costs, or be more competitive.

18 photos show ranchers hard at work on the farm
Readers have submitted photos of hard-working ranchers caring for their livestock and being stewards of the land. See reader favorite  photos here.
Maybe the task force felt that an increase in U.S. beef cattle numbers that began last year and will continue for the next few years will make beef less expensive in relation to pork and chicken. But what if these sectors continue to expand? The beef industry will face the same competitive pressures it faces today.
Steve Kay is editor and publisher of Cattle Buyers Weekly (cattlebuyersweekly.com). See his weekly cattle market roundup each Friday afternoon at beefmagazine.com.
You might also like:
70 photos honor the hardworking cowboys on the ranch
Chipotle facing lawsuit for GMO-free claims
Will beef demand keep up with cowherd expansion?
Why you shouldn't feed your cows like steers in a feedlot
What's the best time to castrate calves? Vets agree the earlier the better
Subscribe to Our Newsletters
BEEF Magazine is the source for beef production, management and market news.
You May Also Like
---