SS100: Hidden revolution in beef genetics
SS100: Hidden revolution in beef genetics
Genetic evaluation accuracy leaps ahead.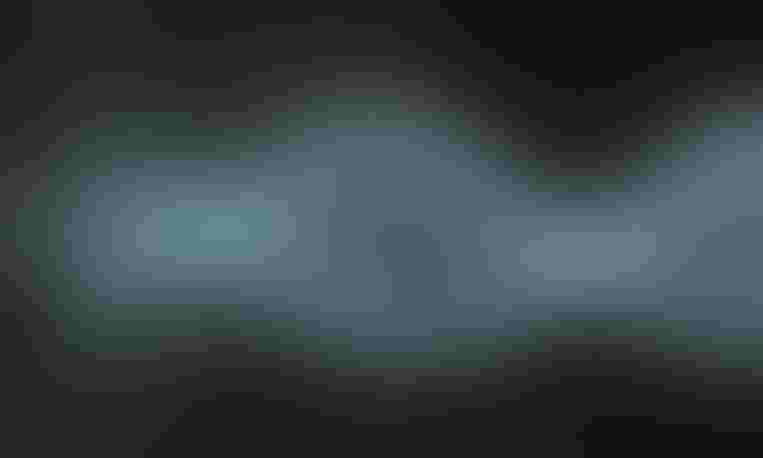 "Before, as a commercial bull buyer, you ran the risk of making incorrect bull-buying decisions if you weren't using EPDs. That risk is now significantly greater," says Matt Spangler, beef genetics specialist at the University of Nebraska-Lincoln.
Ignoring EPDs comes with more risk because EPDs are significantly more accurate than they were 12 to 18 months ago, due to a new way of calculating them.
In simple, incomplete terms, the breeds most used by commercial cattle producers adopted something termed "single step." It's a new way of calculating genomic-enhanced EPDs (GE-EDPs), in which pedigree, genotype, phenotypic information and progeny performance are incorporated into the calculation at the same time.
Before, GE-EPDs were created by incorporating genomic data with previously calculated EPDs. Before, GE-EPDs were available only for animals that were genotyped. Given the new way genomic information is included in EPDs (single step), the genotyped animals and their relatives benefit from genomic data.
GE-EPDs, compared to the EPDs of yore, provide a level of prediction accuracy for a nonparent animal that is on par with already knowing the performance of 10 to 20 progeny, depending on the trait in question.
So, the transition to single step increases the accuracy of these GE-EPDs, and the genomic information flows throughout the pedigree, affecting relatives of the genotyped animal as well.
SEEDSTOCK 100: See who made the 2019 listing
That's not to say EPDs were inaccurate before. Rather, the advanced methodology provides even greater levels of accuracy.
"We've seen the most substantive change to beef cattle evaluation that we've seen in decades," Spangler says. In fact, he likens it to the sea change in genetic evaluation that occurred when EPDs first got their footing in the mid- to late 1980s.
Shifting to single step required new software, lots more computing power and an untold number of changes to how breeds deal with data. Along the way, Spangler explains, breeds took advantage of the transition to update heritability estimates, adjust how they account for selection bias and model particular traits, among other things. These tweaks also added to increased prediction accuracy.
New genetic evaluation's effects
At the bottom line, EPDs calculated via single step are more accurate. More visible is the fact that the numbers will change more frequently.
With single step, most breed associations conduct genetic evaluation at least weekly, as opposed to a couple of times each year. Although animal rankings are unlikely to change, the raw numbers do.
"Users need to get comfortable with the idea that the EPDs will change more frequently," Spangler says. He likens it to getting a weather forecast every week, rather than once or twice each year.
As well, the numeric accuracy associated with individual EPDs declined for breeds using BOLT (biometric open language tools) software, according to Jared Decker, Extension beef genetics specialist at the University of Missouri. He explains the EPDs themselves are more accurate, but the ability to measure numeric accuracy directly, rather than approximating it, means lower numeric values.
RELATED RESOURCES: Find the 2019 Seedstock 100 operations on the map
Breeds using BOLT include Hereford and those that are part of International Genetic Solutions.
Moreover, Decker explains some breeds added or revamped selection indexes during the transition to single step.
"I continue to point commercial producers toward economic selection indexes that provide a single number to focus on the most important trait, which is profitability," Decker says.
Subscribe to Our Newsletters
BEEF Magazine is the source for beef production, management and market news.
You May Also Like
---