K-State research uncovers method to detect liver abscesses in cattle
K-State research uncovers method to detect liver abscesses in cattle
Research will likely lead to identifying a biomarker in blood that tells if liver is abscessed while animal is still alive.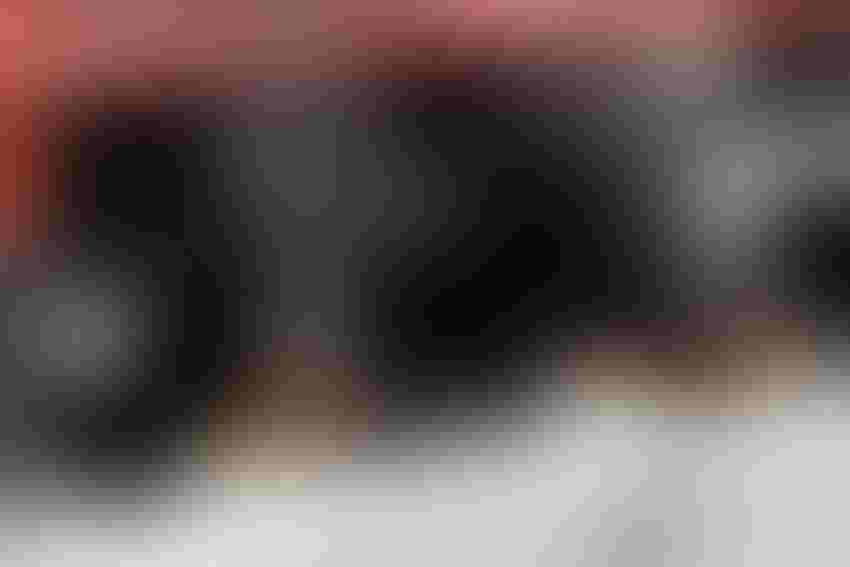 Two Kansas State University researchers in the College of Veterinary Medicine recently found that biochemicals unique to liver abscesses could be used as biomarkers in live cattle to detect liver abscesses.
"Cattle with liver abscesses do not exhibit clinical signs, and the abscesses are detected only during processing," said Raghavendra Amachawadi, associate professor of food animal therapeutics in the department of clinical sciences. "The objective was to conduct a comprehensive metabolites analysis, called metabolomics, of purulent materials of liver abscesses to identify biochemicals."
Amachawadi and T.G. Nagaraja, university distinguished professor of microbiology in the department of diagnostic medicine and pathobiology, led a multidisciplinary team whose study results are now published as "Metabolome of purulent materials of liver abscesses from crossbred cattle and Holstein steers fed finishing diets with or without in-feed tylosin" in the Journal of Animal Science.
"The major reason why we did the study is there is no diagnostic test available that detects whether an animal has an abscessed liver or not," Nagaraja said. "The only time we see a liver abscess is after the animal is deceased. People have tried a number of different methods to diagnose; none of them is effective in detecting liver abscesses in a live animal, so our main goal is to develop a diagnostic test."
According to Nagaraja, this research will likely lead to identifying a biomarker in the blood that tells us the animal's liver is abscessed while it is still alive.
Usually, an abscess is not discovered until the cattle are deceased after spending three-to-five months in the feedlot. Nagaraja said it is during this three-to-five-month period that cattle develop the problem. The discovery of the biomarker could accelerate intervention testing.
The current study is the first step in developing a diagnostic test for live animals, and it has led the researchers to create a comprehensive biochemical analysis with material collected from liver abscesses. Overall, 759 biochemicals were detected in the sample. In the paper, the researchers describe these biochemicals and how they help identify the causes of liver abscesses. All samples used in the study were taken from naturally occurring abscesses found on the livers of deceased animals.
According to Amachawadi, the next study involves experimentally inducing the abscesses to identify which biomarkers from the current study are present in the living cattle.
"Then we will pick a couple of them and make sure these are the molecules really important in causing an abscess," Amachawadi said. "That helps us come up with intervention strategies to prevent this from happening."
This study is the first part of a comprehensive analysis.
Nagaraja said the study has significant implications. In addition to developing a diagnostic test, the research study could provide insight into when cattle get liver abscesses, evaluate intervention strategies for abscessed cattle, and possibly assist in effectively managing cattle by providing information about the liver abscess status to the feedlots.
Subscribe to Our Newsletters
BEEF Magazine is the source for beef production, management and market news.
You May Also Like
---