CattleFax: Better weather, more optimism in 2020
CattleFax: Better weather, more optimism in 2020
Expect continued volatility but relatively small changes in cattle and beef supplies.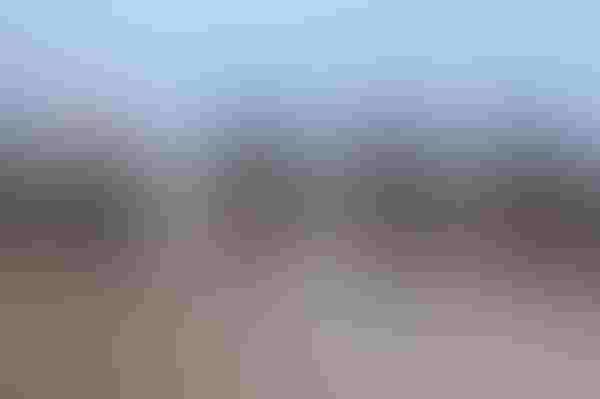 The wet weather across much of the U.S. will soon end as the El Niño phase of sea surface temperatures switches back to the warmer La Niña phase.
That's the forecast from Art Douglas, climatologist for CattleFax and a climatology professor emeritus for Creighton University. Douglas shared his forecast Thursday morning during the annual CattleFax seminar at the Cattle Industry Convention in San Antonio, Texas.
Douglas explained sea surface temperatures (SSTs), which drive the two alternating weather patterns known as El Niño and La Niña, are showing classical patterns of change and are well predicted by weather models to shift this year. Although SSTs along the equator have not yet shifted from cool to warm, SSTs off the coast of Chile are moderating back toward warm and this fits the pattern of shift back toward El Niño.
For most U.S. beef and crop producers, Douglas said this will mean a shift back toward drier and warmer weather patterns. The exception typically occurs in the Pacific Northwest and Southeast. Douglas said the length and intensity of La Niña will influence drought conditions in the Southwest and Plains, although warmer SSTs may influence the northern Pacific Ocean which may slow development of the La Niña weather through the summer.
The shift in SSTs will help relieve drought in Australia, and in fact that appears already to be beginning, he says. Conversely, the shift also typically brings more droughty weather to the Southwest, including Texas. This is concerning for cattle production, concerning the large number of cows that live in Texas, added Kevin Good, one of CattleFax' analysts.
Douglas said he expects this weather pattern in the El Niño to La Niña transition this year.
This spring colder temperatures will persist into the Great Lakes into March, but above-normal temperatures should happen in the Corn Belt in April and May. He said the western one-third of the nation will stay warmer from late winter into spring, with drier conditions intensifying from Southwest into the central Rockies and Plains through spring.
Douglas said to expect hotter weather across the West and High Plains this summer, although he called for summer temperatures closer to normal in the central part of the country. If La Niña strengthens early, though, the warmth could expand into the Midwest. He added that the Corn Belt will not see a repeat of last year's floods.
Cattle markets look positive
Turning to the market, Good said CattleFax is forecasting fed cattle to average $120 per cwt this year, with a range from $106 to $130. While we'll have ample on-feed numbers and carcass weights hovering around 10 pounds heavier than we saw in 2019, domestic and export demand, along with fewer beef imports will keep tonnage growing only slightly from 2019.
For feeder cattle, Good forecast 750-pound steers to average $150 per cwt, ranging between $140 and $160. Calves at 550 pounds are forecast to average $170 per cwt with a range of $155 to $180.
Utility cows are forecast to average $65 per cwt, ranging between $55 and $72, Good says. For bred cows, he prognosticated they will trade around $1,500 per head on average, ranging between $1,200 and $1,800.
"As we look at 2020, all industry segments will be profitable," said CattleFax CEO Randy Blach. "We estimate there will be around $500 per head in profitability to split up among the segments."
Saddle up.
Subscribe to Our Newsletters
BEEF Magazine is the source for beef production, management and market news.
You May Also Like
---