Creating the right environment for success
Creating the right environment for success
Even challenging cattle can see improvement with the right management. Good stockmanship matters.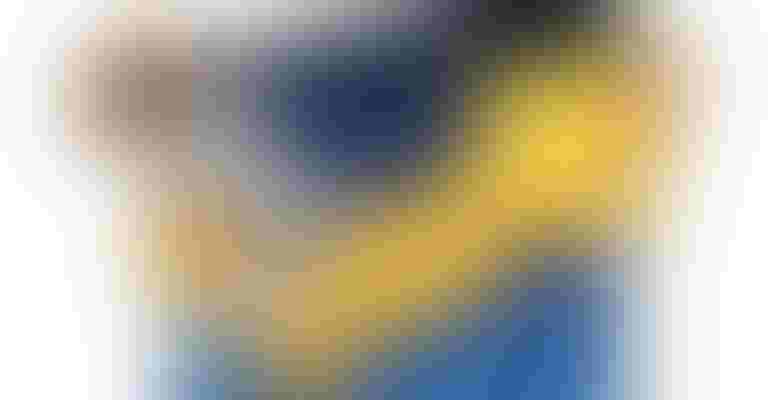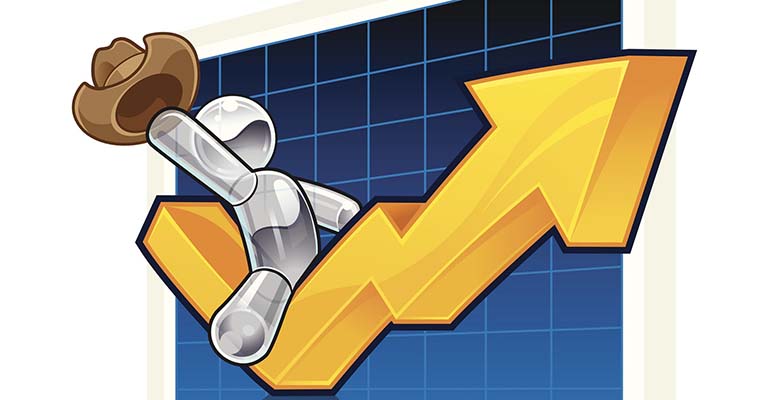 Watch each Friday for Doug Ferguson's Market Intel blog on Beef Producer and BEEF magazine.
vectorbomb-ThinkstockPhotos
This time of year when I check cattle, I look at overall health, the grass, water, and mineral. Then every couple few weeks I slow down and really look at the cattle and evaluate them. This is one of those years where I have a set of grass cattle that have really come a long way, and this made me reflect back on the value of stockmanship
This year when I was putting my grass calves together, I bought some with some real challenges. Some were simple to fix, they just needed better nutrition or had a physical blemish that needed fixeing. I also bought an alarming number that made me wonder about their previous home. They didn't trust people, and some were headhunter mean.
In full disclosure I doubted if I should even turn some of these cattle out to grass and should just keep them in the pens all summer. Even though I put in quite a bit of time working these animals and got them to settle down a bit I was still skeptical about turning them out. I decided to try it and see how the first two moves went. I was confident I could catch them if I had an issue since there is an ocean to the East and West, and if they went North or South the border patrol would pick them up.
That first week I did have some issues with the crazy ones and poly wire. I had my daughter with me and knowing she is watching me helps me keep my composure. Instead of getting mad they were on the wrong side I took it as an opportunity to work with them a bit more before returning them to the herd. Since that day they have not gotten out again, and when I move the bunch to a new cell those crazy dudes are in the middle of the bunch.
They all seemed okay as long as I was on the four wheeler but if I got off of it they were quickly headed the other way. It took about a month before they were okay with me walking through them. When I say okay, they are still watching me with both eyes, head up and I swear they are counting my steps
I knew I could upgrade these cattle when I bought them, it was just going to take time and good grass. The thing that surprised me was how much they have grown and the condition they are in. With good stockmanship we can get animals to settle down and feel comfortable. This allows them to perform better, which will help my cost of gain and capturing the value of my grass.
Stockmanship at work in life
Stockmanship principles are not just for cattle, I have used them on horses and people.
I mentioned on here before my daughter was playing basketball on a supreme league this summer. That wrapped up this week and my wife and I are impressed how much her game has improved. Our daughter deserves some of the credit because of her work ethic and desire. The coaches deserve some credit as well because they created the environment, and the techniques they used.
I am a firm believer that our environment has more to do with who we are than our DNA. If we can create a better environment for our kids, and our livestock they will both grow and perform better.
I sat through almost every practice my daughter had. That is one advantage to being a rancher, I don't have a set schedule it's just that the work must get done. At those practices I was always amused at how the coaches used pressure. Sometimes they used a lot of it and sometimes they used very little, depending on the situation, and they always got the results they wanted.
Basketball, stockmanship, and marketing are all similar in that there are basics, or fundamentals. When we establish these in our minds and can read what is going on, and adjust on the fly, we can get the results we want. We can get the cattle through the gate they never want to go through. We can get better performance. And we can capture profits.
A view of the market
From a marketing standpoint I don't really care for this time of year. Many stockyards go to a summer schedule and it can be difficult to find good market results that had some volume. One thing that has caught me a little off guard is the volume of females moving the first half of this summer, even in the areas catching some rains. The prices being paid for these females are as spotty as the rains too.
The first part of the week the value of gain remained like last week's. After corn had its rally the VOG relationships changed on Thursday. Cattle under 600 pounds experienced the most turbulence. One sale could have three-weight cattle with a VOG over $2 and at another auction they couldn't even get close to a dollar VOG.
During the VOG shake up Thursday one thing that was attractive is the VOG remained steady to higher on cattle over 600 pounds. If this remains in place we may finally get back to being a weight gain business again.
The folks who stand to benefit the most from the price shake-up this week are the feed yards. In the first half of the week the only profitable buy back against fats was heavy feeder heifers. On Thursday there were profitable buy backs all the way down the spectrum on heifers. Feeder steers are greatly over valued to fats.
Subscribe to Our Newsletters
BEEF Magazine is the source for beef production, management and market news.
You May Also Like
---