Fed cattle prices tumble
Fed cattle prices tumble
Calf and feeder cattle prices continue to be pressured by fed cattle bearishness.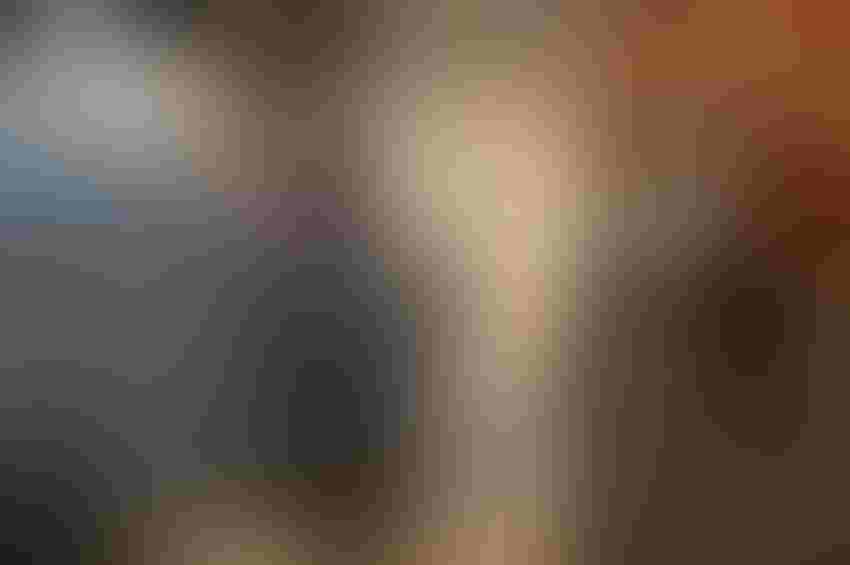 Cash fed cattle prices took it on the chin this week, starting out lower and then growing softer as the week progressed.
Live sales were $3 lower in the Southern Plains at $100 per cwt, $4-$6 lower in Nebraska at mostly $100 and $2-$5 lower in the western Corn Belt at $102-$107. Dressed sales were $9-$10 lower in Nebraska at $160-$166; $7-$9 lower in the western Corn Belt at $163-$166.
Through Thursday, the average Five Area direct price for steers was $4.31 less at $102.31 on a live basis; $5.43 less in the beef at $166.19.
Week to week on Friday, Live Cattle futures closed an average of $3.53 lower through the front three contracts and then an average of 46 cents lower. 
There were plenty of potential contributors to the free-fall, from increasing supply and continued logistic challenges left by the Tyson fire (see "Tyson Fire Update" below) to the potential demand impact from Hurricane Dorian to piling on by electronic traders, as well as lower wholesale beef values. 
Choice boxed beef cutout value was $4.46 lower week to week on Friday at $227.31 per cwt. Select was $10.33 lower at $201.94. Compared to the Friday of the Tyson fire, that's still $10.94 higher for Choice and $8.13 higher for Select.
"Unfortunately, there is likely more downside in the finished cattle market as late September and October are always tough months for cattle feeders," says Andrew P. Griffith, agricultural economist at the University of Tennessee, in his weekly market comments. "The only thing a cattle feeder can do at this point is ride the tough times out. Any other plans will likely lead to even greater losses. The market will improve over the next four to six months and profits should be favorable."
Calf and feeder prices tread water
The generally gloomy outlook weighed on cash calf and feeder cattle prices in most areas.
Nationwide, steers and heifers sold from $3 per cwt lower to $2 higher, according to the Agricultural Marketing Service (AMS). Analysts say the North Central region was on the positive side of neutral, while weakness was widespread at auctions in the Southern Plains and Southeast.
Weaker corn prices and oversold conditions helped Feeder Cattle futures gain about $2 at the front of the week, but they lost much of it by the end of Friday's session, pressured by cash fed cattle prices.
Week to week on Friday, except for 2 cents lower in Jan, Feeder Cattle futures closed an average of 58 cents higher across a broad range (5 cents to $1.05 higher). 
Even for a holiday week, the 179,600 auction, direct and video receipts seemed light.
"Year to date on this report (National Feeder and Stocker Cattle Summary) total receipts tallied 10.066 million head, 4.4% below a year ago and 0.4% below the previous five-year average," say AMS analysts. 
"Historically, fall runs would start gearing up in the next couple of weeks, however the feeder market is not in any position to challenge any highs presently, with fat cattle trade being quite weak in the last month. With the front month of Live Cattle futures being under $100 and packers giving bids of $100, there isn't much optimism surrounding cattle trade currently."  
So far, positive forage conditions across much of the country are allowing producers to extend their marketing decisions.
"While the impacts of the Tyson plant fire will likely diminish relatively quickly in the next few weeks, feeder cattle markets are still nervous and defensive about the corn market situation, increasingly shaky macroeconomic conditions and continued global economic turmoil," says Derrell Peel, Extension livestock marketing specialist at Oklahoma State University, in his August 26 market comments. 
"The uncertainty and volatility impacting feeder cattle markets is likely to continue this fall and winter. This increases the risks of winter stocker production but may also present short-term opportunities for either buying or selling cattle or both. The best advice at this point is to evaluate and reevaluate possibilities frequently and remain as nimble as possible both offensively and defensively."
Subscribe to Our Newsletters
BEEF Magazine is the source for beef production, management and market news.
You May Also Like
---