Market investigations are underway; cash market proposals explained
Market investigations are underway; cash market proposals explained
Cattle market investigations are underway, but investigators aren't tipping their hand.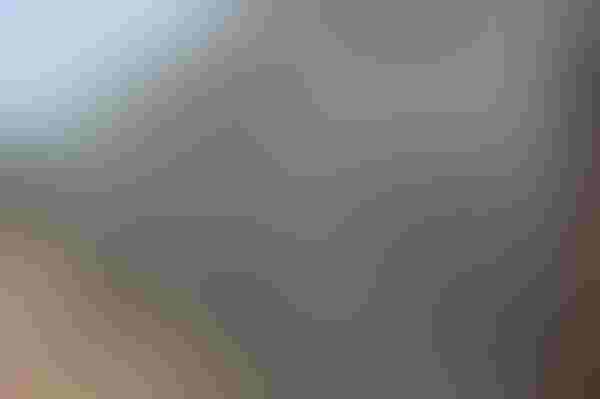 When Tyson—and the beef industry—lost a major slaughter and processing plant last summer and more than 5,000 head per day harvest capacity overnight, markets and supply lines were disrupted immediately. That disruption was difficult enough for the industry to deal with. Cattlemen's groups called upon USDA to examine the situation.
Before that investigation could be completed, a colossal disruption unlike anything in modern history occurred. Multiple plant closings, food service shutdowns, runs on meat cases and people going home to cook more than they had in many people's lifetimes changed life as we have known it, for at least a significant amount of time.
NCBA and other groups, as well as Congressional representatives, immediately requested that the cattle market investigation already in progress be expanded to include market reactions to the coronavirus pandemic.
In addition to the USDA investigation, cattlemen have called on the U.S. Department of Justice (DOJ) to launch its own investigation. Most recently, 11 state attorneys general are seeking an investigation into the state of competition in the cattle industry. And President Trump confirmed, during a meeting with Iowa Governor Kim Reynolds at the White House on Wednesday, that he has asked the DOJ to investigate, Newsweek reports. "I have asked them to take a very serious look into it because it shouldn't be happening that way."
USDA investigators not saying much
Regarding its investigation, USDA is playing its cards pretty close to the vest and not a lot is known about the progress of the investigation. However, we were able to learn some things from a Commodity Futures Trading Commission (CFTC) Agriculture Advisory Committee meeting. 
Dudley Hoskins from USDA said they were not prepared to comment publicly on the investigation, other than to note that the Grain Inspection and Packers and Stockyards division was using its full authority and partnering with other agencies, following the evidence wherever it takes them. There were no limits except statutes and the need for timeliness. If the investigators find anything, they will refer it to the Department of Justice.
Dave Amato, economist in CFTC's market oversight division, said they were monitoring the disconnect between cash and futures markets. But cash and futures are pricing different things. Cash is a spot market for the present, while the futures were pricing in the day-to-day uncertainty of future plant closures. Volatility comes from fear and uncertainty. Amato also said the CFTC has established a Livestock Market Task Force.
Tom LaSala with CFTC said they were monitoring pre-open activity, as well as when traders go in and out of the market. They examine things like pre-orders within 2.5 hours of the market open, pre-open activity looking for pricing levels before the last 30-second lockdown on orders and action to get an equilibrium price for open. Under today's circumstances, direction, volatility and timing is different than usual, he said.
CFTC was scheduled to meet with NCBA April 29th but we weren't able to confirm that it was held.
Meanwhile, what do we know?
Crisis in the industry always brings out calls to "do something." Going all the way back to the '70s, when a colossal oversupply brought on calls to do away with the Cattle on Feed report and to abolish CME contracts, stress brings out ideas both worthwhile and counterproductive.
The current crisis, resulting in disruptions in the entire supply chain from cow-calf through food service and grocers, has focused some folks' attention on the cash market. The industry has been discussing problems with the cash market for years. Now, some are proposing that the federal government be brought in to fix it. The problem is ours and past experience cautions against trusting government efficiency, flexibility and knowledge—or the lack thereof.
NCBA has spent considerable time and effort to gather and track information and ideas on the scope of the problem and possible remedies.
Stephen Koontz, agricultural economics professor at Colorado State, has extensively studied the treasure trove of information in the Mandatory Price Reporting data, information never available in the past. He has also interviewed a wide range of beef producers with varying experiences and different opinions on markets and how they function in practice.
In a recent letter to NCBA, Koontz addressed the current call making the rounds in parts of the industry to bring in the federal government. The notion is legislation to force each major packing plant to buy a minimum of 30% of its cattle needs via negotiated cash purchases and take delivery within a 14-day period. The proponents are eyeing making such a mandate part of the Mandatory Price Reporting renewal legislation this fall.
Koontz first noted that the 30/14 proposal does nothing to fix our present situation of packing plants unable to function anywhere near rated capacity, already heavy supplies of cattle and competing proteins, cattle backing up in feedyards, the shock of no food serevice trade and the shift to nearly all retail trade.
It is extremely important in understanding this issue that formula selling, forward contracting and beef alliances were developed by cattlemen to capture premiums for better cattle, better carcasses and cut the costs, time and labor involved in selling finished cattle.
Koontz said his main issue with the 30/14 proposal is that it would "cost cattlemen and the beef industry millions and possibly billions of dollars per year."
Koontz is not just referring to the money made in premiums and marketing costs saved by cattle feeders through cash market alternatives. He also counts the premiums feeders pay to cow-calf and stocker operators for cattle that will perform better in the feedyard and the better prices consumers have proven willing to pay for better quality, more predictable, more tender beef.
Some of the folks proposing government involvement weren't around in the '70s and '80s when beef demand was dropping and year after year, we were selling less beef for less money. Koontz pointed out that beef demand halved from 1980 to 1998.
Having studied all the data, Koontz put it this way:
"There is also strong evidence that the value-based marketing tools that were developed through alternatives to the cash market saved the beef industry," he said. Improvements in beef demand have coincided with the use of value-based marketing tools, he added.
He referenced the USDA-RTI Livestock and Meat Marketing Study Congressionally authorized in 2003 and completed by 2007. 
His follow-up interviews and data study have shown that forward contracts yield benefits of $15 to $25 per head and formula arrangements yield $25-$40 per head. Taking away a percentage of those tools will cost feeders—and their feeding clients, including ranchers—that much money. Koontz notes that cattlemen use these tools because they work and make money.
But although alternatives to the cash market have proliferated because they work well for many, Koontz said that "we may have gone too far" in moving away from the cash market. Individual operators, acting in their own best interests, have had a "detrimental impact on the quality of price discovery in what remains of the cash market for fed cattle." That lack of good price discovery affects both feeders and cow-calf operators in determining the value of calves.
Koontz said there are approaches that are less costly and more flexible. He has a white paper that we haven't seen yet with some ideas. He said the state associations have taken important steps in spotlighting the problems and discussing ideas among cattlemen from all sectors.
One approach that is being discussed is creating market-makers, similar to what other markets and futures use. That would involve the beef industry creating a compensated pool of cash market traders providing price discovery, willing and able to do it within their business model and willing to do it for the good of the industry.
Koontz also indicated his research showed the need for more cash cattle trade varies among regions and the minimum percentage varies. It is not just a blanket number. He also said expanding the reporting regions so as to avoid the nonreporting inherent in confidentiality concerns needs a good look.
Being aware of a problem is one thing. But it would seem the industry could come up with useful, doable, logical approaches rather than one-size-fits-all, rigid government intervention to fix our problems.
Steve Dittmer is a longtime beef industry commentator and executive vice president of the Agribusiness Freedom Foundation. The opinions of the author are not necessarily those of beefmagazine.com or Farm Progress.
Subscribe to Our Newsletters
BEEF Magazine is the source for beef production, management and market news.
You May Also Like
---