4-H kids four times more likely to give back to their communities
4-H kids four times more likely to give back to their communities
A 10-year study evaluates the merits of 4-H for personal youth development.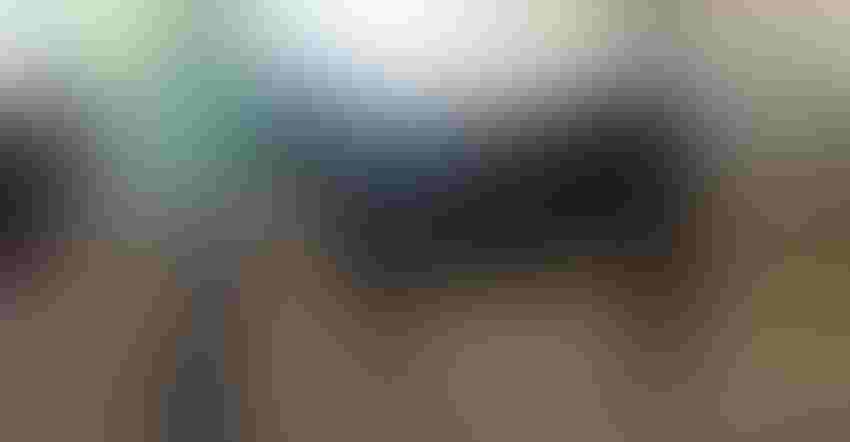 County fair season is upon us, and if you have 4-H kids, you've likely been spending any free time you have this summer in the barn working on livestock or at the kitchen table putting together indoor exhibits.
I'm a proud graduate of the 4-H program. I loved my years in 4-H where I showed cattle and hogs, judged livestock, exhibited projects such as baked goods, photographs and crafts and competed in the public speaking and demonstration contests.
Through 4-H, I learned professionalism, competition, winning and losing gracefully, sportsmanship, interview skills, community service and so much more.
I'm looking forward to the day when our kids will participate in this youth program. In today's modern society where kids have so many activities to choose from, I still think 4-H truly offers the most value and teaches the sometimes considered "antiquated" lessons that simply aren't offered anywhere else.
To truly understand the value of 4-H is to see a kid blossom in the program. There is so much growth that takes place from the 8-year old first-year member to the graduating high school senior. It's really incredible!
But if anecdotal evidence isn't enough, consider this 10-year study conducted by Tufts University, which looks at the effectiveness of various youth programs.
Evaluating more than 7,000 adolescents from diverse backgrounds across 42 U.S. states, the study revealed that 4-H youth are four times more likely to give back to their communities, two times more likely to make healthier choices, two times more likely to participate in STEM (science, technology, engineering and math) activities and two times more likely to be civically active.
According to researchers, "The 4-H Study is a first-of-its-kind longitudinal investigation that continues to yield important information about the bases and implications of personal youth development, information that can help launch young people into healthy and productive lives.
"The findings continue to be used widely by youth program professionals and, to an increasing extent, policy makers. These impacts on application move the 4-H Study toward its chief objective: To provide useful scientific evidence about actions that may be taken to enhance the lives of the diverse young people of America.
"One of the conclusions we have drawn from our findings to date is that youth programs cannot remain static; they must expand and change in order to address the diverse and changing characteristics, needs and interests of adolescents and their families," the study relates.
"We also have concluded that youth programs must address both prevention and promotion; contrary to popular belief, focusing on one does not necessarily affect the other.
"We hope that in the future we can build upon and extend this longitudinal study so we can gain powerful and practical insights into what guides a thriving young person into a productive and successful adulthood.
"With such additional research, we would also be able to determine which personal youth development assets are related to critical life events, such as completing high school, going to college, successful entry into the workforce, or embarking on military service to our nation," the researchers say.
"Following the 4-H Study participants beyond high school remains an important next step that will provide novel insights into how youth development programs such as 4-H can help adolescents develop into productive and healthy adults. Such knowledge would be of inestimable value for science, for practitioners and for developing the social policy of tomorrow."
Read the full report here and share with me — if you were involved in 4-H or have kids and grandkids participating today, what do you value most about the program?
The opinions of Amanda Radke are not necessarily those of beefmagazine.com or Farm Progress.
Subscribe to Our Newsletters
BEEF Magazine is the source for beef production, management and market news.
You May Also Like
---