5 keys to success in the family business
5 keys to success in the family business
Focus on these areas to strengthen the family business during tough times.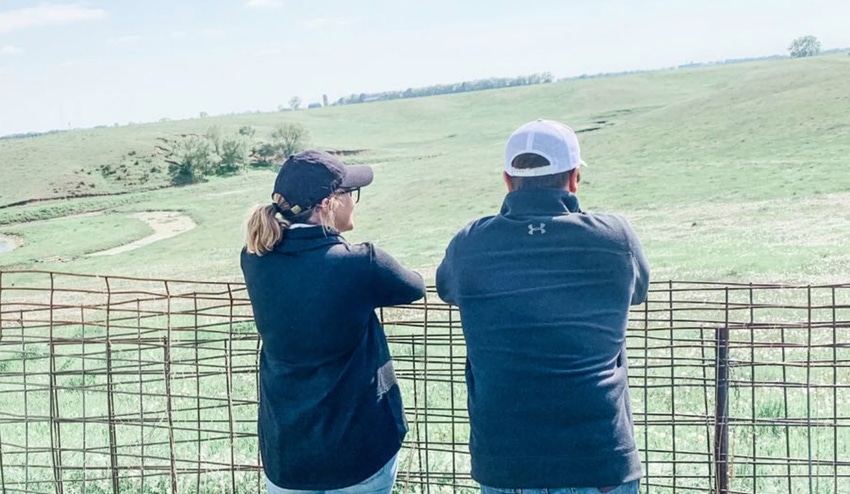 This past year has brought incredible challenges and hardships for people here and abroad.
In addition to the threat of the coronavirus, we have seen hundreds of thousands of family-owned small businesses shutter their doors for good. We have seen the largest transfer of wealth in human history, with big box stores taking advantage of increased online shopping revenue while Mom and Pop shops on main streets across America were forced to lockdown.
The isolation, loss of job opportunities and other changes in our usual routines have caused a spike in bankruptcies, depression, suicide, divorce, drug and alcohol abuse, child neglect and worse.
And in our world, animal agriculturalists continue to be the target of politicians, celebrities, the mainstream media and investors in fake meat companies. These folks are hell bent on stripping producers of the land and meat off the dinner table, and they plan to accomplish this goal through increased regulation (such as 30 X 30 and the PAUSE Act), negative media campaigns, sin taxes and the repetition of faulty science blaming obesity on meat and climate change on farting cows.
While we can't control these external forces, we can recognize the threat that exists to our family-owned farms and ranches. Now is the time to rally together with friends, neighbors and peers in this industry. It's also a call to do what you can on a state and local level to ensure you are able to continue to operate, manage your land and raise cattle like you always have.
With that reminder, I also think it's important to tighten up and strengthen your businesses at home when you can. Tough times can be made even more challenging with more business management decisions or by ignoring the elephant in the room — which is often family conflict or unresolved issues in the family business.
I often reference the work of SKM Associates, LLC, a family business consulting company that offers advice for entrepreneurial families with multi-generations in the business.
A recent article titled, "Challenges can be overcome in a family business," offers five things we can focus on to help our family businesses sustain themselves for the long haul.
1. Retention of both family and non-family talent
According to SKM, "Retention is nurtured through a level of trust, commitment to the vision, strong job knowledge, fair pay, a winning culture, and opportunity for growth."
2. Wise financial management with patient capital
"Maintaining the concept of frugality allows the family, the business, and the ownership to be ready for the next opportunity and to weather the next downturn," says SKM.
3. Openness and transparency
"The family has a willingness to discuss sensitive issues with transparency and openness," they say.
4. Effective structures
SKM explains, "There is a commitment to systems, processes, and practices that provide the right structure for the family, business and customers."
5. Intentional development
"Families in business that are committed to the long haul, consistently and intentionally set aside time to discuss and revisit the first four themes so they can keep up with changes in the family, the business, and the ownership," they recommend.
As we evaluate this list, it may seem basic; however, an honest appraisal of the family ranching business may reveal we are all a bit rusty in one of more of these areas. Consider what you can implement in the next month and the next year, and get to work, for your future in agriculture and for the long-term success and sustainability of your family's multi-generational enterprise.
The opinions of Amanda Radke are not necessarily those of beefmagazine.com or Farm Progress.
Subscribe to Our Newsletters
BEEF Magazine is the source for beef production, management and market news.
You May Also Like
---