8 traits for effectively leading the family ranch forward
8 traits for effectively leading the family ranch forward
Want your family business to succeed and transition to the next generation? It starts with being an effective leader.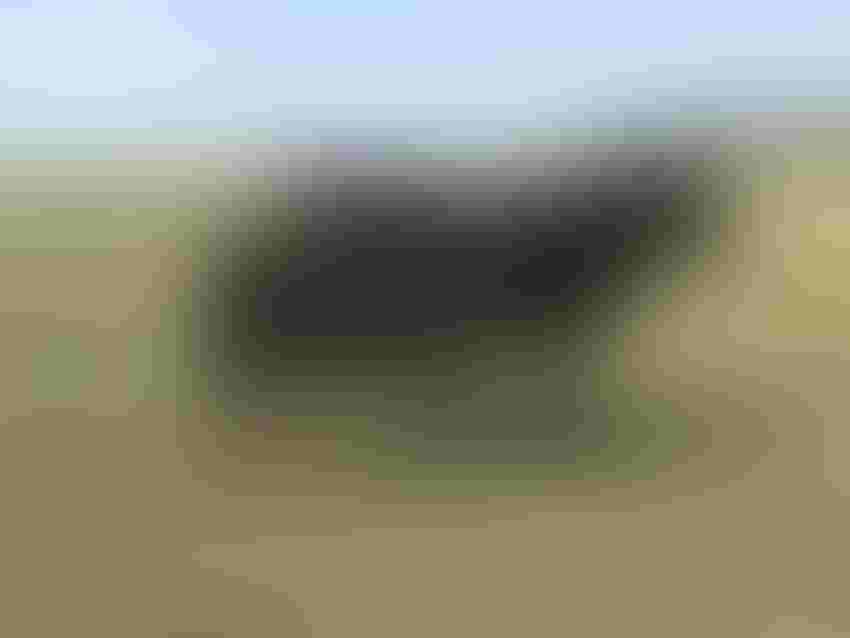 I received a phone call from a college student yesterday. He was a freshman studying animal science and had been assigned the task of interviewing beef industry leaders to learn about their careers and to gain advice and insights for their own futures in agriculture.
I took the call while driving to a FFA fundraiser where I was speaking, and he asked me a wide variety of questions. What would you do differently in your college years? What advice would you give to a college student wanting to be involved in the industry? Who do you look up to in agriculture? What motivates you in your career? Why is it so difficult to bridge the gap between consumers and producers?
Honestly, the conversation spurred many ideas for future blog posts.
However, one question in particular got me thinking during my road trip. He asked me, "What challenges do you face on your family ranch?"
Admittedly, I had a hard time answering at first. Our problems seem so "common," and I wasn't sure which one to pinpoint as a challenge worth noting. Do we communicate well? Is our transition plan solid? Does our multi-generational business operate as smoothly as it could? Is there room for improvement?
I decided to go the route of transition planning. Depending on the day, my dad will say he's retiring in one year or 15 years. To me, that uncertainty is one of the biggest challenges my husband and I will face in the upcoming years.
We certainly don't want to "push" him out before he's ready. On the contrary, I could use a little more time to get my own affairs in order, so I feel confident and financially secure to purchase assets as he transitions into retirement.
It's just the unknowing. How soon will we need to be ready? What will a purchase agreement look like? How much can we take on?
In thinking about those variables, I noticed I was placing the burden squarely on my folks to figure everything out. That's when I realized that I hadn't necessarily expressed these concerns or vocalized how much or how little we were willing to take on, should my parents decide they are ready to retire.
So I made a goal for myself — to schedule a meeting for all of us this summer. The discussion of this family business meeting wouldn't necessarily be on the "when," but on the "hows," so when the time comes to transition the operation into new leaders — whether that's six months or six years from now — we'll know what the plan is and how it will be executed.
I'm sure it will take more than one discussion, but we've got to start somewhere, and it needs to start with me. By being transparent in my own goals and plans and by being willing to communicate and walk through all scenarios and potential pitfalls, I hope it will be a seamless transition that leaves the business intact and the family harmonious.
I recently read an article that addresses what it takes to be an effective leader in the family business. Written by Steve Moyer for SKM Associates, the article recaps management guru Peter Drucker's list of traits that make for a great executive in the business. Although it was written from the perspective of what it takes to be a good executor of an estate, I think it applies whether you're a Millennial or Boomer producer working with another generation in a family business.
Drucker's list includes:
1. Ask what needs to be done.
He says, "Get the knowledge you need by asking what needs to be done, and take the answers seriously. Failing to ask this question will render the leader ineffective. Once you know the to-do list, set priorities and stick to them."
2. Ask what's right for the enterprise.
"Don't focus on what's right for individuals (i.e. owners, family members, employees or customers.)," writes Drucker. "What is right for the enterprise may not be right for individual stakeholders or family members."
3. Develop action plans.
"Set a plan that specifies results and constraints compatible with family and organizational goals," he advises. "Create check-in milestones and revise your plan as necessary to reflect new opportunities or insight."
4. Take responsibility for actions.
"Ensure each decision specifies the person accountable and the appropriate deadline," says Drucker. "Define whom it affects and whom to keep updated and informed."
5. Take responsibility for communicating.
6. Embrace change.
7. Run productive meetings.
8. Say "we" not "I"
Read Drucker's tips in full by clicking here.
I would love to hear what has worked for your family in effectively running business meetings, guiding conversations and making meaningful and lasting decisions for the operation and the family. Please email me your advice to [email protected]. Thanks!
The opinions of Amanda Radke are not necessarily those of beefmagazine.com or Farm Progress.
Subscribe to Our Newsletters
BEEF Magazine is the source for beef production, management and market news.
You May Also Like
---