Are your elected officials working for you or animal rights activists?
Are your elected officials working for you or animal rights activists?
Are animal rights activists in the back pocket of your legislators? Find out today and hold these politicians accountable!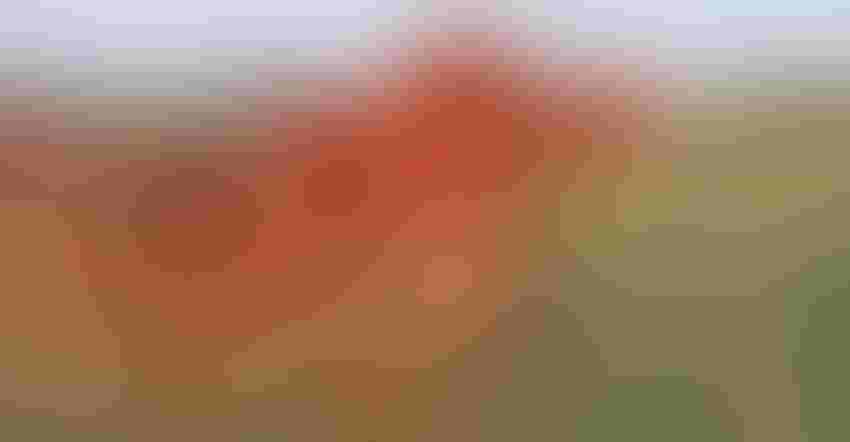 It's an election year, and the divisiveness in this country seems to be greater than ever before between Democrats and Republicans. At least, it seems that's what the media would like us to think anyway.
And while I think the majority of Americans have more in common than what we are led to believe, what worries me more than the perceived red and blue divide is the realization that some politicians are being influenced and doing the dirty work for slick lobbying machines including animal rights extremist groups like the Humane Society of the United States (HSUS). And trust me what I say these groups have none of our best interests as a top priority.
Many of you know that I've been vocally opposed to HSUS since I first got my start working in the agricultural advocacy space in 2006. Back then, they were kind of the "new kids on the block," and when people thought of animal rights activists, they thought of the crazy, outlandish stunts pulled by groups like PETA.
However, HSUS is a smooth operator. They know that standing naked on a faux grill on a street corner is a cute publicity stunt that is better suited for PETA protesters. Instead of pulling theatrics, they focus on the "four L's" — lobbying, litigation, legislation and limiting animal ownership and usage through every avenue possible.
The sad reality is these adversaries are working every single day to abolish animal agriculture and eliminate meat, dairy and eggs from the dinner table. If we are to protect our freedoms to farm, to own livestock and to have access to safe, affordable foods, we must put up our best fight to counter the devious actions of these groups.
So how do you know if your elected officials are in bed with activist groups. Thankfully, HSUS is pretty frank with sharing that information
Protect the Harvest recently compiled a list of top-ranking legislators, per the Humane Society Legislative Fund (HLF), the legislative arm of the HSUS. According to the report titled, "Have your representatives been influenced by animal extremist groups?" 31 out of 50 states have received a high ranking from the animal rights movement. In fact, of those 31 states, there are a total of 234 senators and representatives who score an 80 and above from the HLF.
According to Protect the Harvest, "The HLF spends millions of dollars to alter public policy and influence people they call "thought leaders" via campaign donations, publicity opportunities and special awards. The HSUS and HLF spend massive amounts of money to buy new laws and regulations, and to influence lawmakers to do their bidding. They are working to restrict the rights of farmers, ranchers, hunters, entertainers and animal owners by using lawmakers to sponsor legislation written, marketed, and funded by the HSUS and their various animal extremist partners.
Examples of this type of legislation include:
• California's Proposition 12 – In 2018, a law was passed increasing regulations on pork, poultry, and veal producers. This law mandates that any egg, pork product, or veal product produced in the state or shipped in from another abide by the new regulations.
• California's AB 485 –This law, signed in 2017, mandates that all dogs, cats and rabbits sold in pet stores must come from rescues or shelters, rather than federally licensed breeders which eliminates choices for animal owners.
• Massachusetts Question 3 – Similar to California's Prop 12, the measure mandates that all egg, pork and veal products produced there abide by the new regulations passed in 2016.
• Florida's Proposition 13 – Funded by the HSUS and its affiliate Grey2K, Prop 13 passed in 2018 effectively banning greyhound racing in the state.
• BLM Spay Feasibility Study – Eight Democratic U.S. senators signed and submitted an opposition letter to the Bureau of Land Management in regard to their spay feasibility study. The study's intent is to test the viability of spaying as a tool for herd management and population control. All of these senators have a relationship with the HSUS.
Where do your elected officials rank? Click here to discover your legislators' scorecards, per the HLF ranking system.

Later this week, I'm slated to speak at the 2020 Louisiana Women in Agriculture Conference, and this will be the foundation of my presentation.
Because at the heart of it all is this reality — when my children ask me if they can grow up to be farmers and ranchers, I want to tell them "yes" with the confidence that animal rights extremists haven't already pushed us out of business.
Make no mistake, ending our way of life and eliminating farmers and ranchers from the landscape is exactly their intent.
If we don't put up a good fight by holding our elected officials accountable, by following the measures that are being introduced on state and national levels, by keeping HSUS and ASPCA out of our local law enforcement and by ensuring that the laws of the land ultimately protect our freedoms to farm, to own livestock and to produce safe, affordable food, then they win, and our next generation of farm and ranch kids don't stand a fighting chance.
We can't wallflower away from this battle. It's too important. Are you at the table? And do you know where your elected officials stand? No? Well, it's time to step into the arena, my friends.
Let's get to work!
The opinions of Amanda Radke are not necessarily those of beefmagazine.com or Farm Progress.
Subscribe to Our Newsletters
BEEF Magazine is the source for beef production, management and market news.
You May Also Like
---