Iowa's Governor Charity Steer Auction raises $284,000 for Ronald McDonald House
Iowa's Governor Charity Steer Auction raises $284,000 for Ronald McDonald House
The Governor's Charity Steer Show has raised over $3.8 million for the Ronald McDonald Houses of Iowa since the inception in 1983.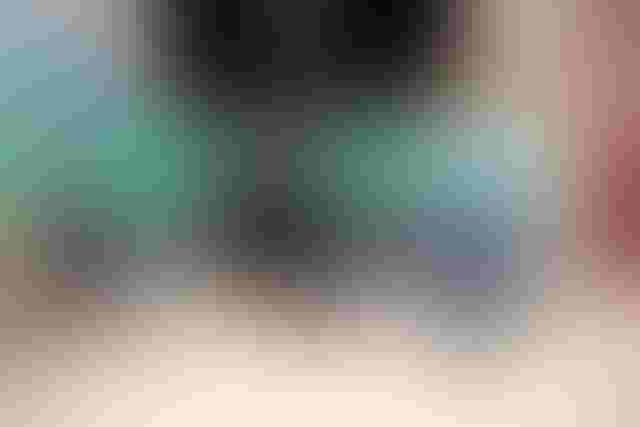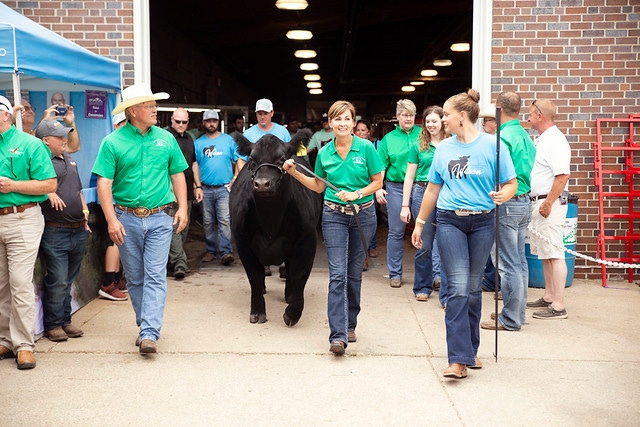 State fair season is upon us, and there is a really nice review of the Iowa State Fair in the Washington Post. New Yorker Max Boot attended this year's event in Des Moines and described how "Iowa nice" shaped everything from the political debates to the livestock shows.
Boot writes, "Iowa nice has survived in an age of snark, sarcasm and mass shootings. There are still plenty of kids who devote their energies to raising pigs rather than raising hell — or simply zoning out with video games. My day at the fair reaffirmed a little of my battered faith in America."
It's a great read, and I encourage you to take five minutes to check it out and share!
In addition to carnival rides and corn dogs, the Iowa State Fair also hosted the 37th annual Governor's Charity Steer Aug. 10.
According to an Iowa Cattlemen's Association press release, "The show and auction raised over $284,000 for the Ronald McDonald House Charities of Iowa in Des Moines, Iowa City and Sioux City. The houses are located near hospitals and provide a "home away from home" for families with seriously ill children. The Iowa Beef Industry Council and Iowa Cattlemen's Association sponsor the annual steer show and auction, which was hosted by Governor Kim Reynolds in the Pioneer Livestock Pavilion at the Iowa State Fair."
Before selecting his champion steer, judge Brian Thill told the crowd, "One hundred and twenty-one days ago, I had a kidney transplant. I didn't know if I was ever going to attend the Iowa State Fair again, and I sure didn't dream I'd be doing this.
"Our family knows the hidden costs that families go through when you have an ill one. I remember my wife and I having a discussion [that] it costs $42 to park, and those types of things can add up when you're in the hospital. Thank God the Ronald McDonald House is there for those families."
To date, the Governor's Charity Steer Show has raised over $3.8 million for the Ronald McDonald Houses of Iowa.
This year's event included 25 steers, the Iowa youth who raised them and celebrity showmen, including Iowa Governor Kim Reynolds.
The Iowa Cattlemen's Association reports, "Thill selected 'Richard,' the steer raised by Makia Smith and shown by Lieutenant Governor Adam Gregg, as this year's 'Judge's Choice.' Richard was sponsored by the Crawford County Cattlemen's Association and purchased by a coalition of Sioux County Businesses for $9,000, with an additional $1,000 support from the lieutenant governor and others. The market value of the steer was also donated, bringing the total donation to $11,498.72.
"The steer shown by Brian Moore, Former District 58 State Representative, was chosen by the crowd as People's Choice. 'Straight Profit' was raised by Riley Miller, sponsored by the Jackson County Cattlemen, and purchased by Johnson Family Farms.
"Justine Stevenson, representing the Seeds of Hope Foundation, earned the Showmanship Award from judge Terry Chapman of Tipton. Stevenson's steer, 'Seeds of Hope,' was raised by Brianna Wolfer and sponsored and purchased by the Monroe County Cattlemen and supporters, including the family of Chasen Stevenson.
"Emcees for the event included Bob Quinn and Andy Peterson of WHO/WMT Radio and Michelle Rook of WNAX Radio. The auctioneers were Phil Schooley of Bloomfield, Will Epperly of Dunlap, Russell Sleep of Bedford, and Jared Miller of Leon. Catching bids in the ring were Tom Rooney of The Midwest Marketer; Mike Sorensen and Austin Brandt of Livestock Plus; and Jason Lekin from Tama Livestock Auction."
To read full details on the show and sale, click here.
For more information on this event, click here.
This is such a great event that really captures the spirit of rural America at its finest. These are hard-working ranching families, agricultural and local politicians who all come together to raise money for a good cause and help families in the state of Iowa who are going through a rough time.
I love this event, and the message it sends! This world could use more kindness like this! Please share this blog post to help spread the word about this important cause!
The opinions of Amanda Radke are not necessarily those of beefmagazine.com or Farm Progress.
Subscribe to Our Newsletters
BEEF Magazine is the source for beef production, management and market news.
You May Also Like
---