Kids & advocacy: Some advice from a ranching mom
Kids & advocacy: Some advice from a ranching mom
Keep your kids safe and engaged on social media with these four tips from this agricultural advocate and ranching mom of three.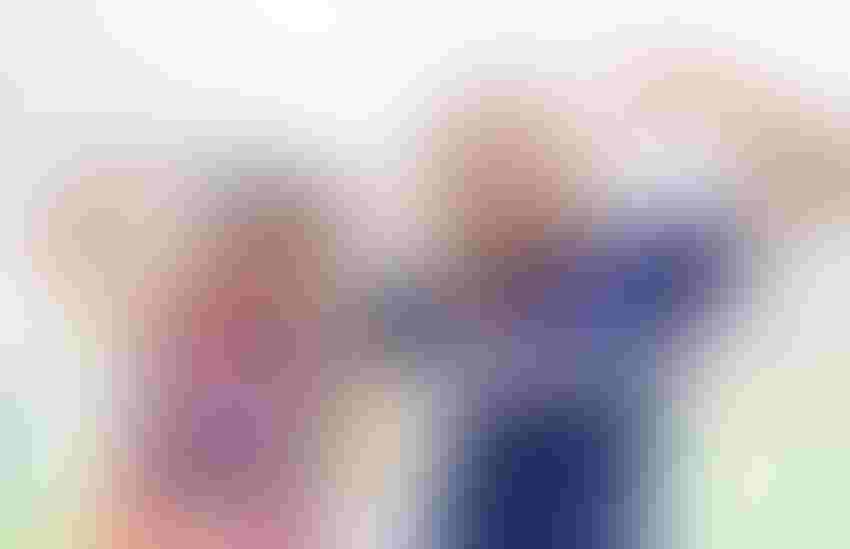 This year has brought on a lot of changes and a great deal of uncertainty. In March, when President Donald Trump announced the threat of a novel virus hitting the states, I was in an airport headed for a speaking engagement in Louisiana.
Upon returning home, we quarantined our family for a few weeks. School was shut down anyway, and I entered into the new routine of working from home with little kids underfoot. And as we juggled the demands of calving season, my writing schedule, homeschooling and changing diapers, we settled into this new dynamic as a family.
READ: Coronavirus - Observations from the airport & the ranch
Looking back now, although it felt like a curse at times to not be able to move about freely, it was also a blessing to be home with the kids, spending more time together and really focusing on what matters most in life.
Our family has always looked to make lemonades out of lemons, and in this situation, an opportunity for our oldest daughter, Scarlett, arose, when she had the opportunity to serve as a South Dakota Junior Beef Ambassador.
Instead of being in her preschool class, we took her education outdoors, creating videos from the pasture, the heifer pen and the kitchen, where she talked about raising cattle and cooking with beef.
With practice, it didn't take her long to start rattling off information about zinc, iron and protein, and she was thrilled that her "audience" on social media loved the pizza meatballs, roast beef rollups and beefy nachos that she prepared in her cooking demonstrations.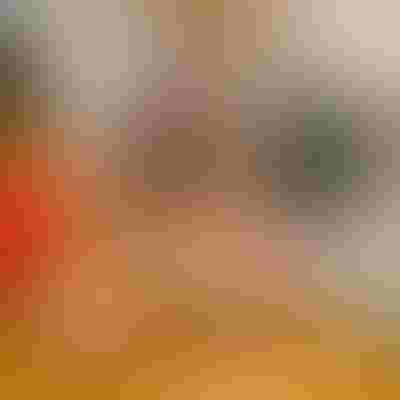 With the support of the South Dakota Beef Industry Council, she found an outlet to share her passions for agriculture, and of course, I was happy to cheer her on from the sidelines and coach her along the way. Also, because I'm a proud mama, you can watch some of her video clips by clicking here. Please, leave her a comment to let her know how she did!
Because really, when I ask people to be strong advocates on social media and to be transparent in sharing their beef production stories with consumers, I know that it often involves the whole family.
After all, our kids are outside working alongside us, feeding cattle, baling hay, fixing fence, breeding heifers, etc. So it's natural that they would be featured or included in our story-telling.
And while that is incredible, and I know it's a great way to build engagement and create meaningful connections with other families and parents outside of our own agricultural circles, sometimes it comes at a cost, too.
Today, I want to offer some advice and share some rules that I follow in order to protect my kids from crazy trolls while also allowing them to develop skills and learn more about the agricultural industry as part of our advocacy efforts.
1. Set clear boundaries.
There's no way around it, the internet is full of creeps and people who seek to do harm. Now, I don't want you to live in fear or be paranoid about the lurkers, but the reality is that they are online, and anytime you share your kids' photos, it opens yourself up to those predators. This applies to advocacy videos or simple holiday snaps with the family.
So what are your boundaries? Some have chosen to never share their kids at all on social media, and to be honest, that's probably the safest route to go.
However, your boundaries might be not sharing their names or their faces. It's a good idea to not post images of your kids in swimsuits or in the bathtub, as an example.
For me, I do share my kids faces, and I also share their names. However, I have learned to cut back on the content I share about my kids. So their stories are weaved into my posting schedule, but they aren't the main attraction, if that makes sense.
2. So what if someone crosses the line?
It never fails that when I post a video or photo of Scarlett serving as a Beef Ambassador, some activist extremist or vegan warrior will comment on the post.
While I never delete or block individuals for picking on me or bashing my blog posts, if you go after my kids, I don't give second chances. It's an immediate delete and block, and I don't feel bad about it at all.
The last thing I want is for my kids to be a part of something, and it turn negative. Of course, it goes without saying, I protect her from these types of comments and don't share them with her.
When I first became a mom, and someone commented on my daughter's birth announcement in a negative way, that's when I decided to have a no-tolerance policy when it comes to my kids.
3. Educate your kids on the dangers of social media.
Predators and crazy people aside, social media is a great place for your kids to have positive interactions with others, while also improving their own skills. Close supervision is important, and setting clear rules, especially with your older kids, about social media use can also provide extra protection when they are using Facebook, Instagram, Twitter or TikTok. Know that predators do groom their victims, so your kids also need to know to be vigilant, to stay alert and to report to you if they have concerns about someone reaching out to them via their direct messages.
READ: Why agricultural education is desperately needed in school
4. Focus on age-appropriate, positive posts.
While I've talked about the dangers of social media, I think there's still a lot of good that can come from getting your kids involved. Scarlett has improved immensely in just a few months how she speaks on camera, how she studies and presents information, and the other day, she told me, "Mom, I think I'm really getting the hang of this Beef Ambassador thing. When can we make another cooking video?"
We promptly recorded a breakfast demonstration featuring steak and eggs that she was pretty proud of. Next week, she'll get the chance to work with an ambassador from Nebraska, and they are going to talk about beef by-products. I'm excited for her to learn from the big kids, and to grow in her appreciation for what cattle do to enrich our lives.
In this pandemic, I loved seeing kids sewing masks, doing fundraisers to fill food pantries with meat and dairy or using 3-D printers to create face shields for hospital workers. These are just a few examples of how young people are using their talents to do good in their communities while leveraging social media to get support and encouragement from others.
READ: Americans shine during COVID-19 pandemic
So here's the deal — we all know parenting isn't easy. There's no one-size-fits-all way to parent, to handle social media or to be an advocate for agriculture. I hope these four tips help, or at least get you thinking about what your own family's policies will be for protecting your kids while opening up new opportunities that exist for them online.
Be safe. Be aware. But don't be afraid to be bold, creative and enthusiastic in sharing your ranch life story with others.
As Scarlett often tells me, "Mom, some kids aren't lucky enough to live on a ranch. I want to show them what it's like out here!"
So that's exactly what we'll continue to do. Take care, my friends and fellow parents!
The opinions of Amanda Radke are not necessarily those of beefmagazine.com or Farm Progress.
Subscribe to Our Newsletters
BEEF Magazine is the source for beef production, management and market news.
You May Also Like
---