Meet your ideal ranch spouse with these tips
Meet your ideal ranch spouse with these tips
Ranching can be isolating, and having a spouse to share life is a priority for many in agriculture. If you're single and looking for that special someone, these tips may help you on your search.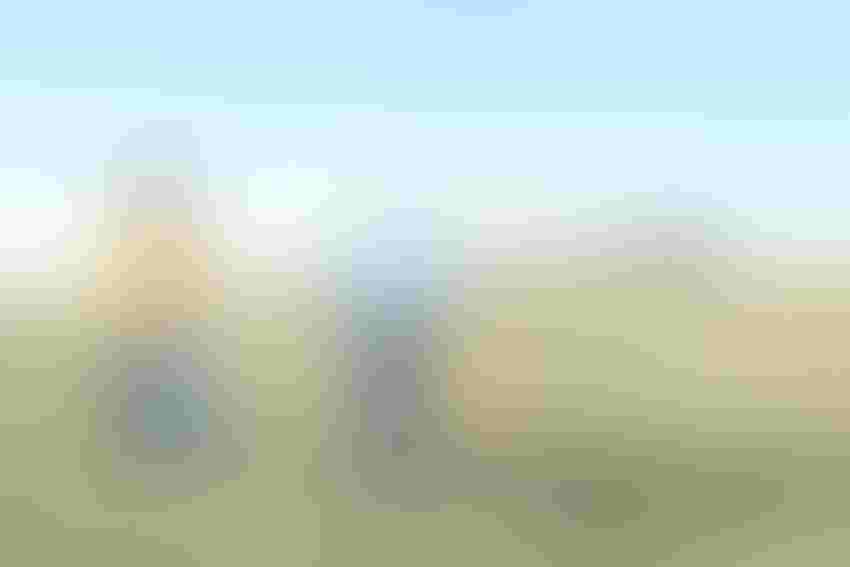 My husband Tyler and I will celebrate nine years of marriage this fall. We met when we both competed on South Dakota State University's meats judging team, and hours spent judging ribeyes and traveling to packing plants across the country allowed us to become great friends before we ever started dating.
Looking back, as a young, single girl in college with hopes of returning home to the family cattle business, I was looking for specific traits in a future mate. I wanted someone who was honest, loyal, hard-working, goal-oriented and kind. I preferred someone who grew up in the church and in agriculture, someone who shared similar values and life experiences as myself.
In turn, I tried to have those same qualities — to be the kind of person who someone else would want to share their life with. If I could work on being the best possible version of myself, I would likely attract the type of man who would make a great husband, father and partner in life.
Thankfully, God made it possible for our paths to cross, and the rest is history. Today, we enjoy the life we have built on our family's cattle ranch — raising our three young children who will one day grow up and be looking for the characteristics and values in partners that we model to them today.
Now before I lose readers for this being a sappy post, I promise you there is value to writing about relationships and marriages as part of a ranch business management strategy.
We've all seen the farming couples who have struggled.
Perhaps the wife didn't grow up in the country, and the sometimes harsh reality of farm life proved to be more than she bargained for, leaving her depressed and lonely.
Maybe one spouse is a saver and one is a spender, and the "high-maintenance" spouse favors vacations, new cars and other fun lifestyle expenditures, leaving the agricultural enterprise vulnerable.
Then there are personality clashes. For example, I believe birth order can dictate personality traits and how you look at and handle life. This can impact a marriage if communication styles and personality traits don't mesh.
And there's being on and staying on the same page as your spouse. Do you both have the same goals when thinking about growing a family, being in business, planning for retirement, how you'll spend your free time, etc.? If not, this can cause stress in the marriage.
What I'm trying to say is choosing a spouse is more important than any other thing you'll invest into the ranching enterprise.
I often reference the work of Elaine Froese, a Canadian farm wife and life coach who focuses on these types of topics. Recently, Froese wrote a blog post titled, "Finding a life mate," where she offered tips for single farmers who are looking for a mate.
Ranching can be isolating, and unless you meet a spouse in high school or college before heading back home to the farm, it can be difficult to find someone to share your life with when you're spending your days working from dawn until dusk.
Froese suggests single ranchers focus on being a compatible mate first in order to attract a compatible mate to bring home to the operation.
Her tips include:
Cherish relationships and special occasions

Balance work and family time

Collaborate on conflict issues

Develop a support system outside of the marriage

Know money doesn't buy happiness
You can read her tips in full by clicking here.
Froese writes, "Finding and choosing a mate is a really big deal, and not many farmers want to talk that openly about it. My question is, 'how attractive are you?' You'll spend lots of money on researching equipment or crop inputs, but what time, energy, and focus are you spending on making yourself a great person to be committed to?"
What else would you add to the list? What advice would you give to single ranchers who are seeking a spouse? Share with me at [email protected].
The opinions of Amanda Radke are not necessarily those of beefmagazine.com or Farm Progress.
Subscribe to Our Newsletters
BEEF Magazine is the source for beef production, management and market news.
You May Also Like
---