Pray for our Veterans
Pray for our Veterans
This rancher pauses to thank those who fight for democracy here and around the world. Join Amanda Radke in praying for our veterans today.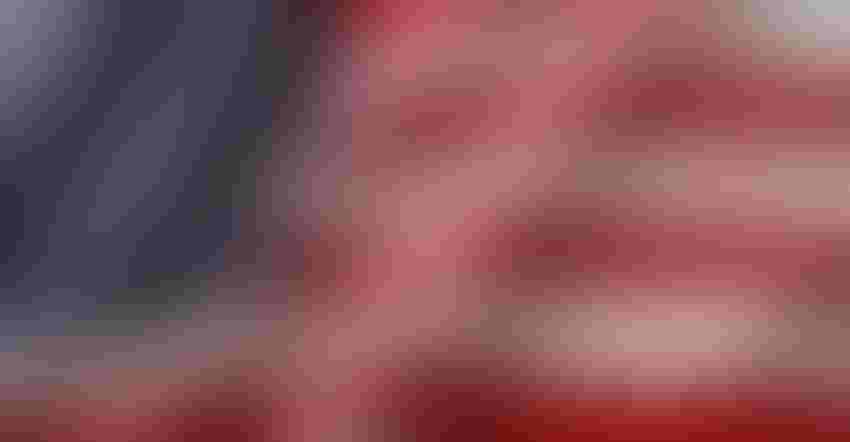 There is much going on in the agricultural industry today, and as I wrestled with the myriad of topics I could tackle on BEEF Daily this week, I struggled with where I should place my focus.
My attention is on what's happening halfway around the world in Afghanistan. My heart and soul weeps for the people who are suffering and in extreme danger, especially the vulnerable women and children.
Much of the country and the world is grappling with the recent headlines, and although there are many opinions on the subject, and how the United States should be handling these foreign affairs — I can't help but be extremely worried about our troops.
These brave military men and women have sacrificed so much to fight the War on Terror. Now, many are looking at their tours of duty — and all that was lost in the effort — and decide if it was worth it or not.
And when I think about the veterans who may be struggling with the mix of emotions, I wish I could give every single one of them a huge hug and reassure them, that their service, sacrifice and honorable duty has not been in vain.
The statistics of our veterans are quite sobering. According to a November 2020 article published in the Military Times, "The suicide rate for veterans, active-duty troops, guardsmen, and reservists is 17.6/day."
So, today's blog won't tackle feed prices, drought, fires, family business dynamics, grazing strategies, regulatory burdens, and the future hurdles ranchers must overcome to stay in business.
Instead, let's take a moment to appreciate our brave military men and women.
Because without these brave individuals, our nation is no longer free.
Without them, the American flag will not be a symbol of liberty and hope for so many people around the globe.
Without them, you and I cannot own land and raise food to feed the world.
And without them, America will not stand.
Today, I pause to send a loud and strong THANK YOU to our troops.
Please, know you are not alone.
Please know you are respected, valued, loved, appreciated, and honored for your service.
Please, know that while we will never understand the hell you have walked through, we are grateful that you were willing to walk through that hell to keep people safe.
Please, know that your loved ones, your friends, your family, and your community want you to be safe and whole.
Please, reach out for help if you need it. And please, don't hesitate to pick up the phone and call someone you trust if you're struggling.
To the men and women who represent the red, white and blue, we love you. Sending prayers, hugs, and an immeasurable amount of gratitude to you.
May we always be One Nation Under God, thanks to you!
Please share this blog post to ensure our veterans and active-duty military see this message.
The opinions of Amanda Radke are not necessarily those of beefmagazine.com or Farm Progress.
Subscribe to Our Newsletters
BEEF Magazine is the source for beef production, management and market news.
You May Also Like
---