Thankful for the highs and lows
Thankful for the highs and lows
Happy Thanksgiving from my ranch to yours! Plus, Amanda Radke shares how her family has been blessed by adoption through foster care.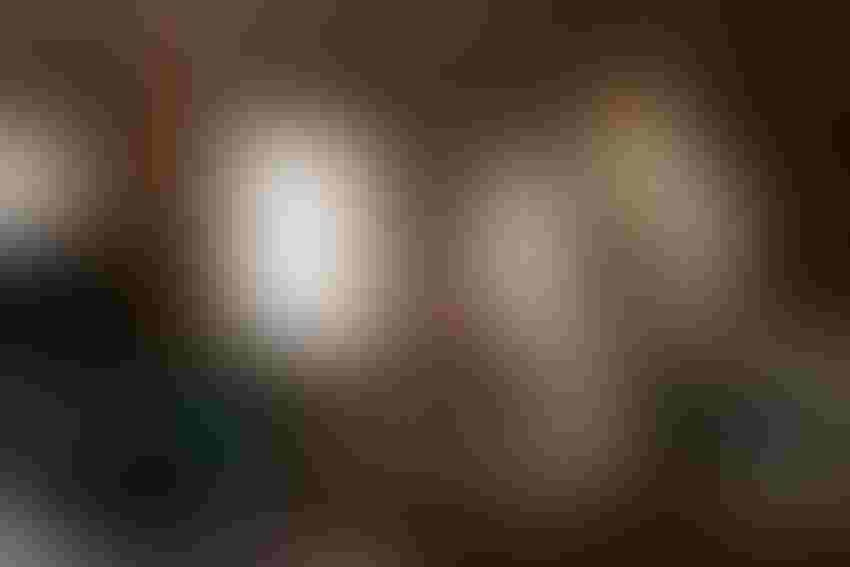 Happy Thanksgiving to my dear BEEF Daily readers!
This is the thirteenth Thanksgiving blog that I've written since I joined the BEEF team as a young intern and then freelance writer for BEEF Daily at the age of 21 years old.
I was pretty green when I started writing — still in college, looking to move back to the ranch, wondering if things would pencil out, and eager to learn as much about the cattle industry as I could.
If you've been reading BEEF Daily since the beginning, then you have watched me graduate from college, get engaged, marry my husband, Tyler, purchase our ranch, fill it with cattle, and add tor our family with three beautiful children.
This year, I'm extra thankful because our family has grown by one more — a son, named Alexander Stone Radke.
The pandemic changed my life in so many ways. A year's worth of speaking engagements were canceled for me in 2020. My kids' school closed for the spring, pushing us into virtual learning and then prompting us to begin homeschooling.
And my husband and I started the greatest adventure as foster parents. We received our license in the fall of 2019, and during this pandemic, we have welcomed a dozen children into our hearts and home.
We have seen firsthand what food insecurity looks like with these kids, and it's made me more passionate than ever to fight for producers to stay on the land, for beef, dairy, and eggs to remain on the dinner table, and for everyday Americans to have access to safe, affordable, and nutritious food in this country!  
I firmly believe that happiness and healing can be found on the farm, and we have seen that with the kids who have stayed with us for a season. I also know that agriculturalists have what it takes to step into this hard space, and provide a loving home and safe environment for kids to explore and grow!
In our own foster care journey, we received a call from our social worker last February asking us if we might have room for an adoptive placement. He was three years old, with curly blonde hair and big blue eyes. Honestly, when I first saw his picture, I about fell over — he looked just like our kids!
It was the middle of calving season. It was bitterly cold, windy, and snowy. We were busy getting bulls ready for the stock show. We had every reason to say "no," but something prompted us to say "yes" instead.
I'll never forget the first weekend we brought Alexander home. It was -20F, and we had a baby calf that had been born in the snow warming up in the entry way of our house. And that day when Alexander first walked into our house with his luggage, he put down his things and earnestly asked, "Why do you have a sheep in your house?"
I laughed and thought to myself, "Oh boy, we have a long ways to go with this one!" Fast-forward to this fall. Alexander is now the best cowkid ever! He rocks his Wranglers, pearl snaps, and cowboy hat and boots like a pro. He recognizes all of the farm equipment in the fields, and he's a seasoned pro at washing bulls as he helped us get them ready for the South Dakota State Fair this summer.
In October, Tyler and I were blessed with the incredible opportunity to adopt this sweet little boy. It's hard to describe the emotions we felt as we raised our hand and vowed to love him forever as his official Mom and Dad, but I will tell you this — it is an honor and a privilege to get to walk through life with this amazing little human.
So this Thanksgiving, I'm extra thankful for the highs and the lows that have helped to build our family, our faith, and our farm. Through trials and hardships, we have grown. Through perseverance and passion, we have weathered through the challenges of this cattle business. And by walking in faith, we continue to move forward each day knowing that God will provide and bless our family wherever life takes us and whatever life puts us through.
Today, as you're out feeding cattle before your big Thanksgiving meal at noon, I hope you pause to express gratitude for both the joys and the pains in your life. It may sound odd, but I truly believe there are bountiful lessons to be found through our hardest chapters. May your faith be renewed, your strength be restored, and your cup be filled with joy on this Thanksgiving day and throughout the Christmas season ahead!
The opinions of Amanda Radke are not necessarily those of beefmagazine.com or Farm Progress.
Subscribe to Our Newsletters
BEEF Magazine is the source for beef production, management and market news.
You May Also Like
---