Trending headlines: Cattle futures, climate change, fake meat & more
Trending headlines: Cattle futures, climate change, fake meat & more
A roundup of recent headlines reveals consumer trends and political movements regarding changing beef cattle production.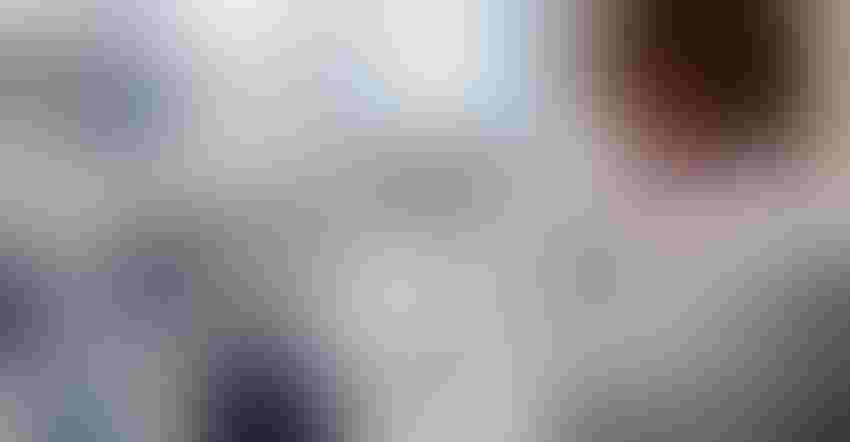 As producers, this time of year is a busy one. Between calving, planting and gearing up for the breeding and grazing season, we have a lot of irons in the fire.
Yet, we must also pause each day to see what's happening in the world around us and what the media, consumers and talking heads are sharing about our industry. All too often, it's negative, and today's roundup of recent headlines is no exception.
Here are some recent headlines worth checking out:
1. "We're on track to set a new record for global meat consumption" by Dan Blaustein-Rejto and Alex Smith for the Technology Review
They write, "Bill Gates made headlines earlier this year for saying that "all rich countries should move to 100% synthetic beef" in an interview with MIT Technology Review about the release of his new book, How to Avoid a Climate Disaster. Although he recognized the political difficulty of telling Americans they can't eat any more red meat, Gates said he sees real potential in plant-based alternatives from companies like Beyond Meat and Impossible Foods.
"Nevertheless, the world is expected to eat more meat in 2021 than ever before. The United Nations Food and Agriculture Organization projects that global meat consumption will rise by more than 1% this year. The fastest growth will occur in low- and middle-income countries, where incomes are steadily climbing."
2. "U.S. cattle futures close narrowly mixed, hog futures climb" by Julie Ingwersen for Reuters
According to Reuters, "U.S. live cattle futures closed narrowly mixed on Friday, with nearby contracts pressured by lackluster cash cattle trade and position-squaring ahead of a monthly government cattle report, analysts said."
3. "Epicurious says so long to beef" by Alissa Fitzgerald for Forbes
Fitzgerald writes, "We know that readers come to us, first and foremost, for dinner inspiration. Readers cook our new recipes—they send us emails and tag us on Instagram to show us that they do. When we publish a new recipe, we're saying, let's all cook this together! We're devoting resources to that recipe—developing it, testing it multiple times, photographing it.
"And as we deepened our study of sustainability, and many members of our staff committed personally to cooking with the environment in mind, it became clear that we didn't want to promote beef—one of the world's worst climate offenders—over recipes that focused on more earthy-friendly ingredients. And so, over a year ago, we pretty much stopped publishing new recipes that called for beef."
4. "Biden's 10-year climate plan" by the Editorial Board for the Wall Street Journal
An excerpt reads, "The Biden goal will require the electric grid to be totally rebuilt in 10 years. According to the Natural Resources Defense Council, the U.S. will also have to double its share of carbon-free power to 80% from 40% today—half of which is now provided by nuclear—to have any hope of achieving Mr. Biden's pledge.
"All coal plants would have to shut down, and natural gas plants would be phased into obsolescence. Wind and solar energy would have to increase six to seven fold. The Obama Clean Power Plan, which the Supreme Court blocked in 2016, looks modest by comparison. It sought to reduce CO2 power emissions by 32%. Most homes would also have to be electrified. So if you like your gas stove, you won't be able to keep it. Farmers would also have to adopt climate-smart agriculture and forestry."
5. "Redefining meat through science: The Digest's 2021 multi-slide guide to Beyond Meat" by Jim Lane for The Digest
Lane offers insights into the Beyond Meat company. He writes, "Looking at the composition of meat versus its animal origin is how Beyond Meat replicates its core structure and uses proprietary science to redefine how we look at meat. In this new presentation, check out at the latest updates, how they became a leading disruptor in the meat category, market share trends, and more."
The opinions of Amanda Radke are not necessarily those of beefmagazine.com or Farm Progress.
Subscribe to Our Newsletters
BEEF Magazine is the source for beef production, management and market news.
You May Also Like
---