Uniting consumers & producers — Food security is national security
Uniting consumers & producers — Food security is national security
Challenging times with rising food, electricity, fuel and lumber prices present a unique opportunity for producers: Bridging the gap with urban consumers.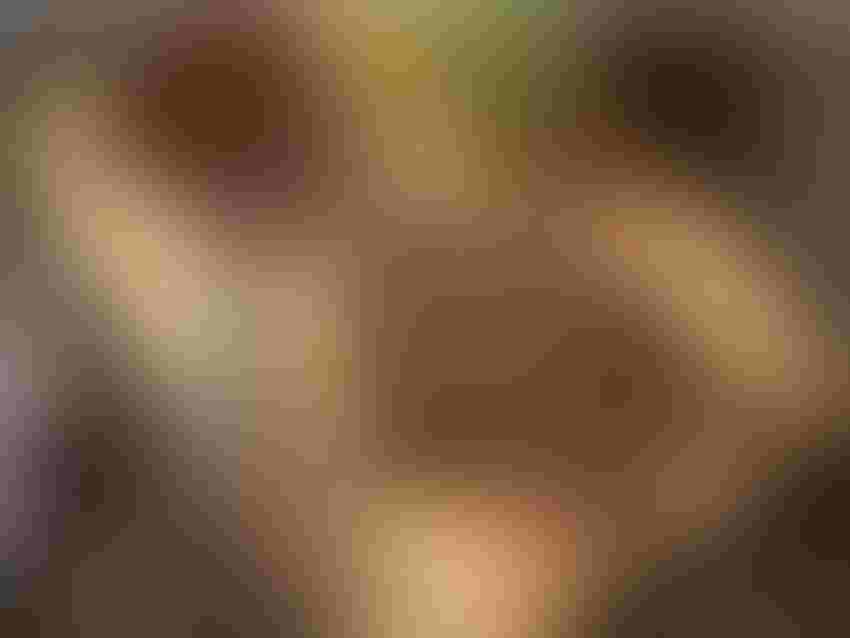 One of the most common questions I receive from concerned agriculturalists is, "Amanda, how can we truly bridge the gap between urban and rural America?"
I understand the worry.
We see ballot initiatives claiming to improve animal welfare or environmental stewardship, and the "yes" vote only results in burdensome, costly regulations for producers, fewer family farms on the land, more food imports from other countries, and increased food prices at the grocery store.
We see emotional propaganda from celebrities, political elite, media talking heads, Silicon Valley tech tycoons, and the extremely affluent who proclaim that going meatless will save the planet, because, you know… "cow farts." (Insert eye roll.)
We see fake meat companies proudly proclaiming that the end of the cow is near.
Don't believe me? Here are quotes direct from the source:
Impossible Foods boldly states on its website, "Hi. We're Impossible Foods, and we make meat, dairy and fish from plants. Our mission is to make the global food system truly sustainable by eliminating the need to make food from animals. Why? Animal agriculture uses a tremendous amount of the world's natural resources. In 2016, we launched our first product, the Impossible™ Burger. It's delicious, nutritious, and made using but a small fraction of the land, water and energy required to make meat from a cow."
Beyond Meats says, "What if we took this cow off the table, and just made friends with her instead? What if we just take the animal out of the meat… (Would that make) made us and our planet healthier? What if we just go beyond?"
There are new articles every single day attacking the beef industry. One of the latest by National Geographic claims that meat production results in thousands of air quality-related deaths annually, as an example. We'll tackle that another day.
Yes, producers are being hit in every direction. Higher taxes. Inflation. Increased regulations. Hostile elected officials. A skewed media. And intense competition from an adversary who has vowed to take your product out of the meat case altogether.
It's mind-numbing how many external threats producers are being bombarded with, and again, we circle back to the question, "How can we truly bridge the gap between urban and rural America?"
I will continue to encourage producers to continue to share their stories on social media. Recipes, photos, videos, pasture tours and more can all be offered to the masses with the simple click of a button on your smartphone. And I do think this is an effective way.
But we need to do more than that. We also must get involved in local politics. Will your school board add the newly approved Impossible Foods "meat" to its lunch menu for the upcoming school year? Does your local sheriff understand and appreciate agriculture to uphold the Constitution and your property rights should activists come to town? How about your county commissioners and zoning board members? Are they agriculturally friendly? If you aren't sure, now is the time to find out! If you're not at the table, you're on the menu, as the old saying goes, so get to that table!
Getting active, engaged and becoming an authentic, truthful and factual storyteller is truly going to need to be part of our job descriptions moving forward. Becoming more involved and vocal in political issues will be equally important.
But there's one more thing. I often think that the best opportunities come in the worst of times. This year has ushered in some terrible challenges in our country — extreme policy changes that have resulted in higher prices for food, fuel, lumber and electricity to skyrocket. Suddenly, our basic essentials for life are now more expensive, meaning consumers on every socio-economic level will be feeling the pinch.
So how do we truly bridge the gap between urban and rural America? I think now's our chance to highlight how food security is national security, and any policies that undermine our ability to have access to affordable and safe food, water, electricity, fuel and fiber is an attack on American citizens themselves.
Feel free to debate me in the comments if you disagree, but I consider this issue one of grave and critical importance. I also see there is a glimmer of hope and opportunity in finally reaching our consumers during these difficult times in ways that we haven't ever been able to before. Let's get to work.
The opinions of Amanda Radke are not necessarily those of beefmagazine.com or Farm Progress.
Subscribe to Our Newsletters
BEEF Magazine is the source for beef production, management and market news.
You May Also Like
---